Claire Ptaks mozzarella and new potato tarts, Vivek Singhs mace and cardamom grilled lamb, Fergus Hendersons grilled pork chop and more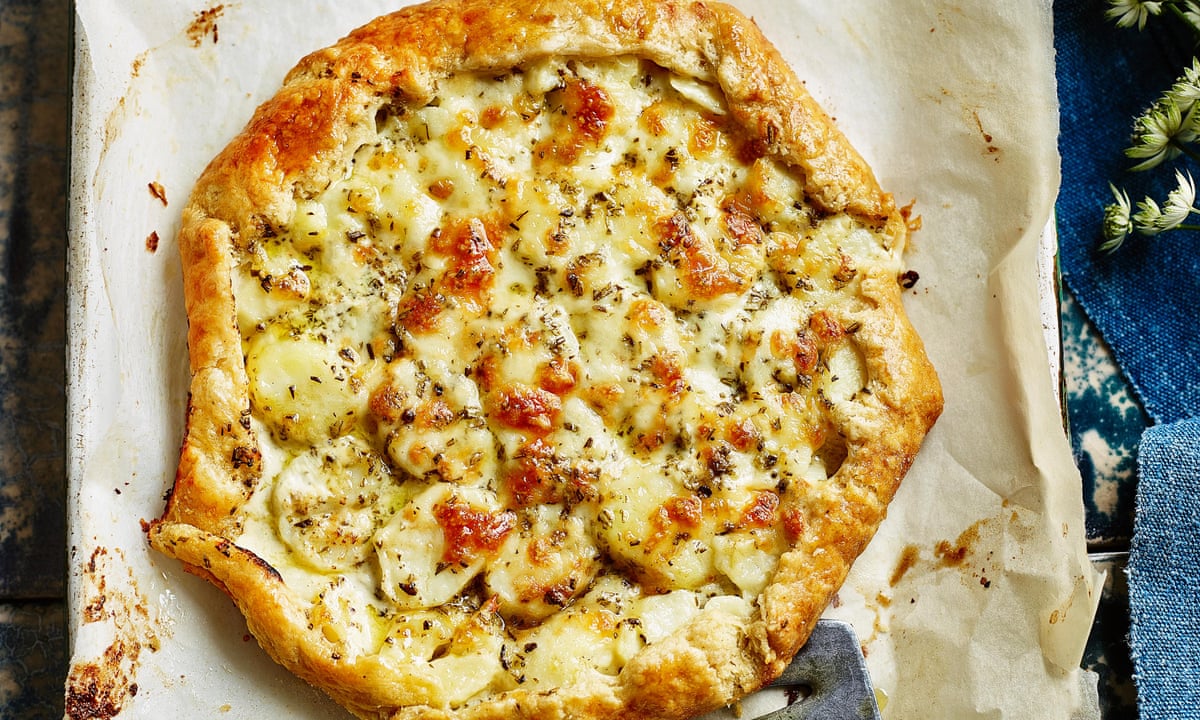 Claire Ptaks mozzarella, rosemary and new potato tarts
I learned about this wonderful way with mozzarella from Pizzeria Delfina in San Francisco. You make a sauce of sorts with the cheese and the liquid that it comes in. Add a little cream and seasoning and you have one of the most delicious bases for a pizza or tart.
Makes 4 individual tarts or 1 large tart
For the flaky pastry
plain flour 140g, plus more for rolling
salt a pinch
sugar a pinch
cold butter 85g, cut into 1cm cubes
iced water 2-3 tbsp
egg 1, beaten, for the egg wash
For the filling
buffalo mozzarella 1 large ball and its liquid
double cream 2 tbsp
olive oil 2 tbsp
rosemary leaves 1 tbsp, chopped
sea salt 2 good pinches, or to taste
cracked black pepper plenty
new potatoes 8 (about 200g), peeled, boiled and cut into 1cm slices
olive oil for drizzling
To make the pastry, combine the flour, salt and sugar in a bowl. Cut in the cubes of butter with a pastry cutter or the back of a fork, or use a mixer. Avoid over mixing as you want to leave larger chunks of butter than you would think, to give a flakier pastry. Drizzle in the water and bring it all together. Shape into a ball, wrap in clingfilm and rest in the fridge for 30 minutes.
Meanwhile, make the filling. Chop the mozzarella ball into 1cm pieces and put them in a bowl with 4 tablespoons of the cheese liquid, the cream, olive oil, rosemary and salt and pepper. Mix the ingredients together, taste for seasoning and set aside.
Preheat your oven to 200C/gas mark 6. Line a baking tray with parchment paper.
If making individual tarts, divide the pastry into 4 balls. Roll the pastry or pastries out on a lightly floured surface until about 2mm thick. Carefully lift on to the lined baking tray and sprinkle with a little flour (this helps to keep the pastry crisp). Cover the base or bases with the sliced potatoes, leaving a 2cm border. Fold the rim of pastry up over the filling and brush the pastry with the beaten egg. Now spoon the cheese mixture evenly over the tarts. Bake the tarts for 20-25 minutes until golden. Remove from the oven and drizzle the baked tarts with a little olive oil before serving.
TIP
Be sure always to boil your potatoes in salted water. The potatoes will absorb the salt from the water and bring out their flavour. Do taste them before assembling the tarts so you know how much more salt to add.
From The Violet Bakery Cookbook by Claire Ptak (Square Peg, 20)
Vivek Singhs mace and cardamom grilled lamb with nutmeg saag
Read more: www.theguardian.com