An Ovenless Casserole
You can make this dish — which is a kind of American take on fried rice — in a cast-iron skillet on the stovetop, making it perfect for nights when you don't feel like turning on the oven (or waiting for it to preheat). The star ingredients: bacon, cheddar and shredded rotisserie chicken.
Get the recipe: Cheesy Chicken and Rice Skillet Dinner with Bacon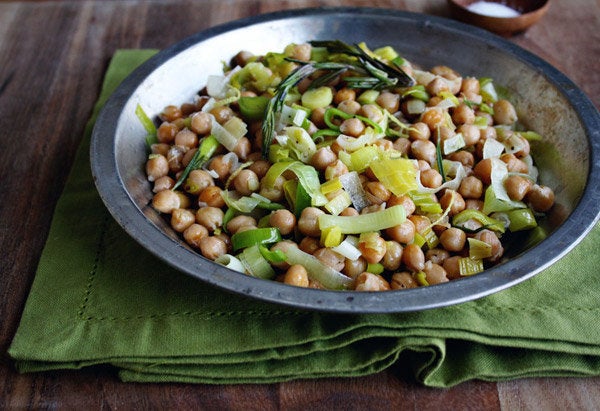 Comfort Food Without the Cream of Mushroom Soup
This tumble of stewy leeks and chickpeas is a surprisingly satisfying vegetarian supper — the trick is to just barely cook the vegetables and legumes, so they stay somewhat firm and springy. They make for a fine meal on their own; or, they can be even better with some wilted greens or steamed broccoli (swirl them around in the dish's lemony, garlic-infused olive oil). Sprinkle some grated Parmesan on top and serve with crusty bread.
Get the recipe: Chickpeas with Leeks and Lemon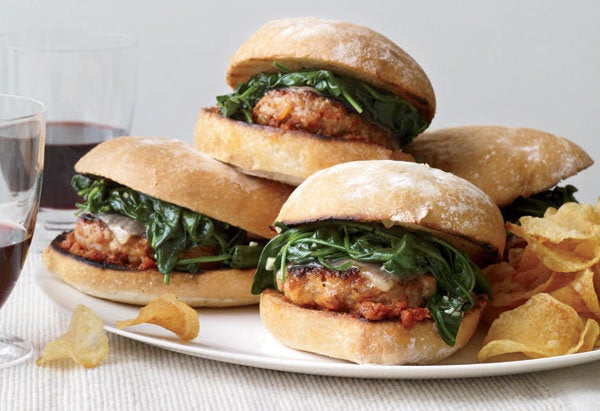 Shortcut Burgers
Sweet or hot Italian sausages may be summertime staples, but they also deserve kudos for how easily they transform into flavorful patties any time of year. Since the meat is already seasoned, all you have to do is remove the casings, form the pork into burger patties, brush with oil and cook over moderate heat until browned and crusty, about 5 minutes per side. While the burgers cook, sauté a bag of baby spinach with garlic in olive oil for a fresh-tasting topping. Toasted ciabatta rolls will soak up the juices.
Get the recipe: Italian-Sausage Burgers with Garlicky Spinach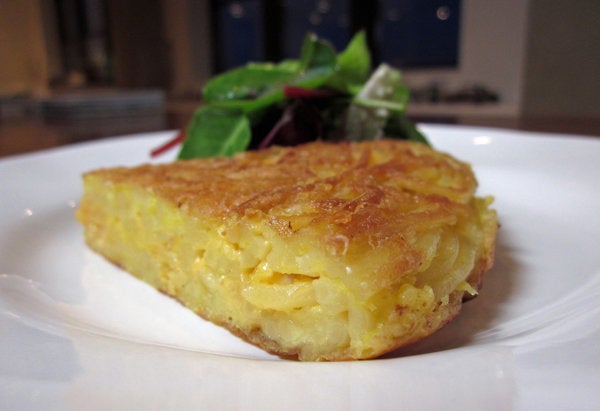 Spaghetti You Eat Like Pizza
This whimsical creation is an Italian twist on classic mac 'n' cheese, combining cooked spaghetti with eggs and four cheeses. Instead of piling everything into a casserole dish and baking for an hour, you pan-fry it in a nonstick pan for 10 minutes. Then you turn the pie out onto a cutting board and slice it into crispy-on-the-outside, cheesy-on-the-inside wedges using a pizza cutter.
Get the recipe: Cheesy Spaghetti Pie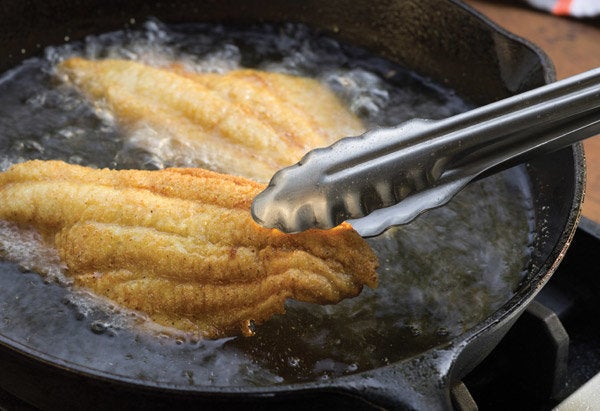 Fried Fish with Plenty of Crunch
Even if you aren't a fish person, it's hard to turn down a plate of crispy, cornmeal-breaded fillets — especially if they're served with a dollop of tangy, pickle-y tartar sauce. This recipe for fried catfish is ridiculously easy, and takes less than 20 minutes to complete; the only thing you must do is let the oil in your skillet heat up sufficiently (otherwise, you'll wind up with soggy fish, which no one, fish person or not, wants). Use a cast-iron skillet to ensure the oil remains at a high enough temperature throughout the few batches of frying.
Get the recipe: Fried Catfish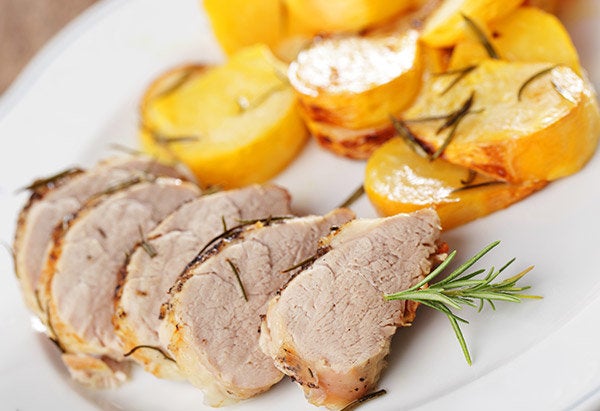 The Pork Supper You Just Might Make Every Single Week
There's no need to reserve pork tenderloin for dinner parties or holidays when it's such a breeze to make. Just remember to turn on the oven before you begin any of the prep; so, by the time you're ready to slide the seasoned pork and a dozen, or so, whole cloves of peeled garlic into the oven, it will be nice and hot. The metal pan will give the meat a golden and lightly crisped edge; and, within about 20 minutes, you'll have a tray full of juicy, tender pork and spreadable garlic that's mellow-tasting and ridiculously good with the meat, or spread onto bread.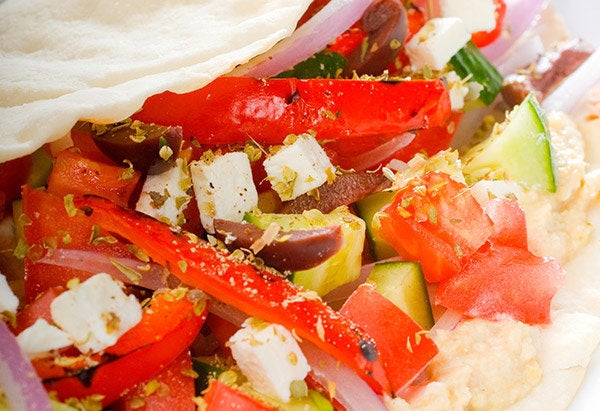 A Dinner Sandwich You'll Reluctantly Try — Then Be Hooked on Forever
Salad sandwiches are nothing new — hello, egg and tuna. But a Greek salad between two slices of bread? Now you've got our attention. To make this brilliant creation, spread a tangy garlic-mayo dressing on a pita, then top with sliced cucumbers, halved grape tomatoes, slivers of red onion, chopped romaine and crumbled feta. Roll and eat; or, serve open-face on a plate.
Get the recipe: Greek Salad Sandwich with Creamy Lemon Dressing
Read more: www.huffingtonpost.com