In an election shadowed by Donald Trumps divisive rhetoric, the scene at a brief stretch of border fence known as Friendship Park paints an urgent picture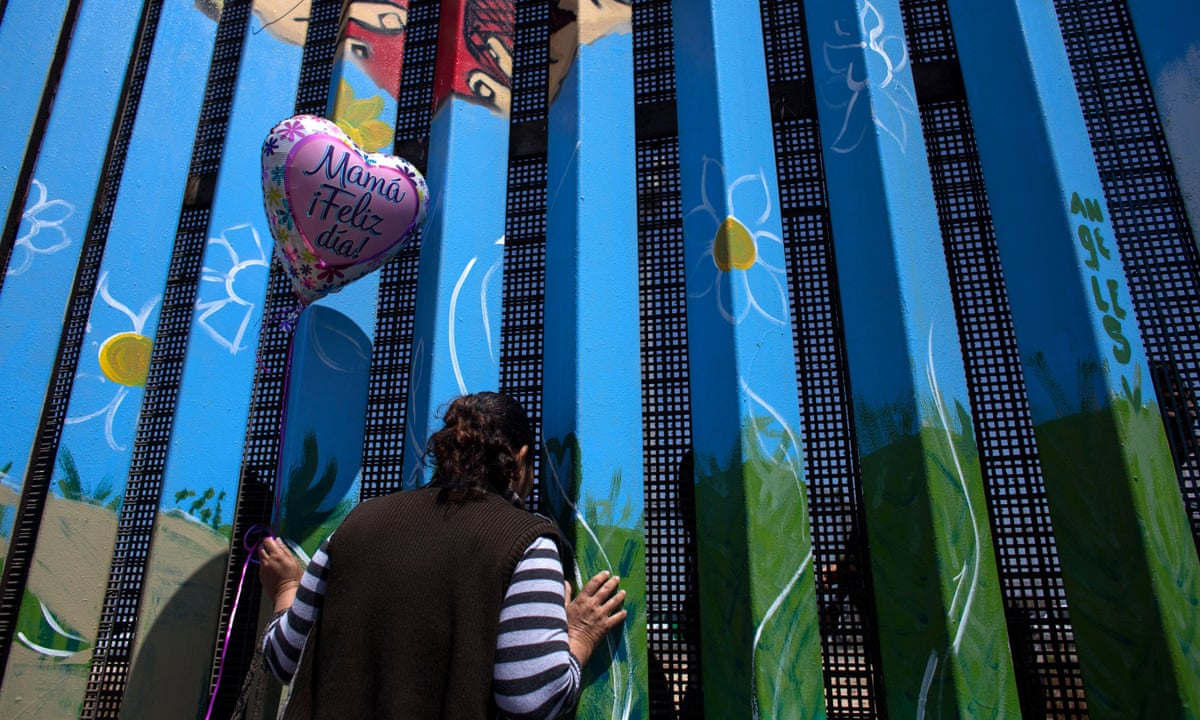 There are 1,954 miles of border separating the US and Mexico but only one tiny stretch, measuring no more than fifteen meters wide, where families are sanctioned to touch fingertips through a steel-mesh fence.
This spot, where the Pacific ocean joins the sandy shoreline, and where San Diego becomes Tijuana, is where the US Customs and Border Patrol allows families torn apart by an unforgiving immigration system their own, fleeting connection.
It is a wafer-thin and slowly shrinking no mans land, where border agents will look the other way as Mexican-American families with mixed legal status convene in the baking sun.
In an election year which has been dominated by hardline anti-immigration and anti-Mexican rhetoric, the encounters along this tiny segment of border have been given a new sense of urgency.
The Republican frontrunner Donald Trump and his main challenger Ted Cruz are both campaigning on the promise of turning the reinforced fence that separates the US from Mexico into a wall.
Any such move would have very practical repercussions for people like Jonathan Magdaleno, a 25 year old who was on the US side of the fence one recent Saturday, his palms against the warm metal grill.
On the other side, squinting through the fence, latticed shadows across their faces, were his boyfriend, mother and two sisters.
I feel really lucky, he said. A lot of people dont know about this place.
Magdaleno was brought to the US aged just 13, walking for four days and five nights across the Arizona desert with his father and two younger brothers. All his family have since returned to Mexico, leaving him alone in San Diego, where he is studying to be a nurse.
Magdalenos family recently moved from Mexico City to Tijuana to be closer to him, in part after discovering there was a segment of the border where they could unite each week.
He and his family all shook their heads in disapproval at the mention of the name of the Republican frontrunner. A solid wall? I dont think he knows the damage that would cause, Magdaleno said.
Friendship Park
Dozens of families like this congregate weekly at this section of fence, known as Friendship Park.
There are many more who come from further afield, for whom a visit to the fence is a special, even once-in-a-lifetime occasion. They come to be with relatives they have sometimes not seen in the flesh for years, sometimes decades.
Terminally ill or very old people have been known to be brought in wheelchairs for a chance to say goodbye to loved ones on the other side. Every weekend there are families introducing children to their relatives for the first time.
Mara Cruz, 39, was wrapped in a blanket, wiping tears and weeping at what she called the miracle. Pressed against the fence on the other side were Maras mother, who she had not seen in 13 years, and an assortment of young nephews and nieces, some of whom she had never met before.
Cruz, who lives in Sacramento, where she cleans offices, had driven ten hours with her daughter 20-year-old daughter Fatima. The Mexican side of the family had traveled all the way from La Barca, in the southern province of Jalisco.
Cruz said the experience was amargo y dulce (bittersweet), a term several people used to describe a place that rewards visitors with rare encounters but reminds them of an unbridgeable divide.
It can be especially perplexing for children.
Why cant we pass? one of Maras young nephews said when she was at the fence. Why cant we hug?
We cant, Mara replied through sobs. Because they are very strict.
Read more: www.theguardian.com