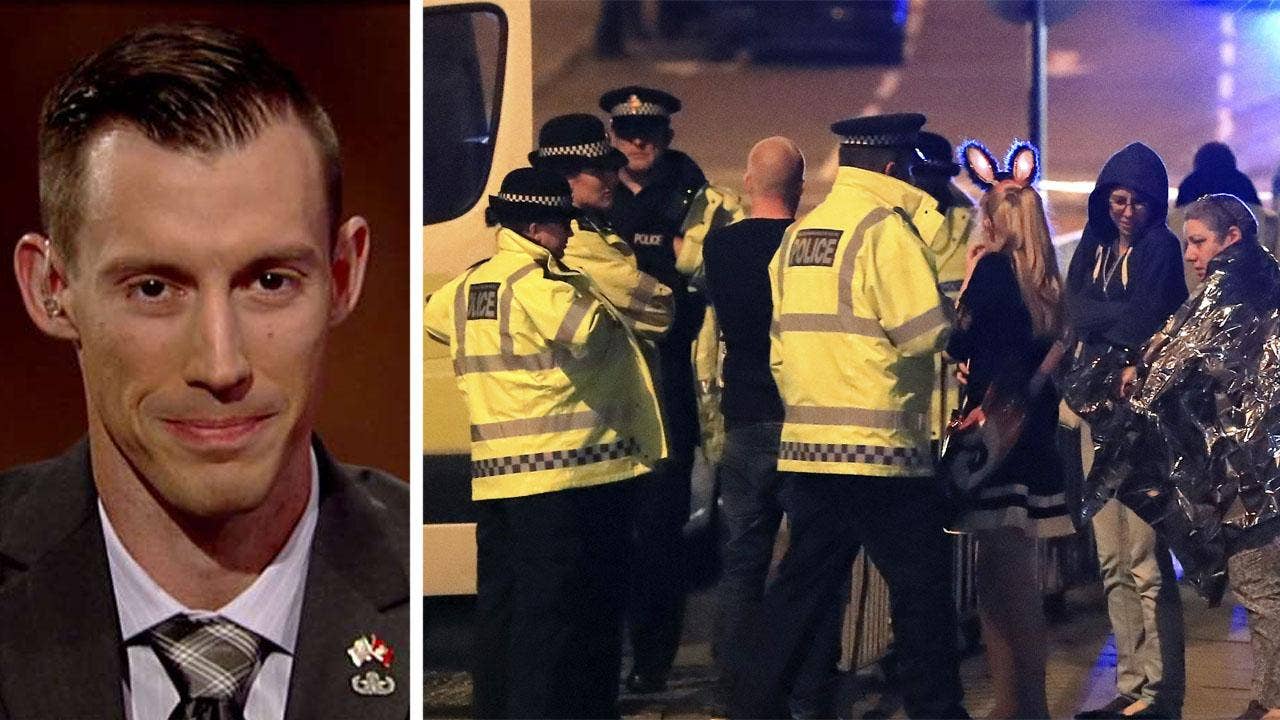 Members of the Royal Air Force wrote a personal message on a missile targeting ISIS fighters after the militant group claimed responsibility for Monday's deadly attack at an Ariana Grande concert.
A photo circulated Thursday of the missile with the words "Love from Manchester" scrawled on with black marker. A spokesperson for the RAF told The Sun it was real.
"The RAF can confirm the photo was geniune," the spokesperson said.
Members of a unit stationed in an undisclosed location in the Middle East wrote the message. On Monday a man, identified as Salman Abedi, blew himself up in the foyer of the Manchester Arena, killing 22 people and injuring 119 others. The attack targeted an event that was filled with mostly women and children.
MANCHESTER ATTACK: WITNESS DESCRIBES COMFORTING 8-YEAR-OLD GIRL KILLED MOMENTS AFTER EXPLOSION
Messages written on missiles and bombs date back to World War I, a tradition that has continued over the years.
During World War II, army men wrote messages on bombs headed toward Japan after the Pearl Harbor attack. Messages were also written on bombs after the 9/11, with notes coming from New York City police and fire departments, according to the Washington Post.
MANCHESTER ATTACK: FATHER'S OPEN LETTER TO ARIANA GRANDE GOES VIRAL
Photos of missiles with the phrase, "From Paris, With Love" marked on them began to surface on Twitter following the Paris terror attacks in 2015. Many people, however, claimed the photos were photoshopped.
Read more: www.foxnews.com