Those living outside in Phoenix are most vulnerable to the dangerous and possibly deadly effects of a scorching heatwave swallowing the south-west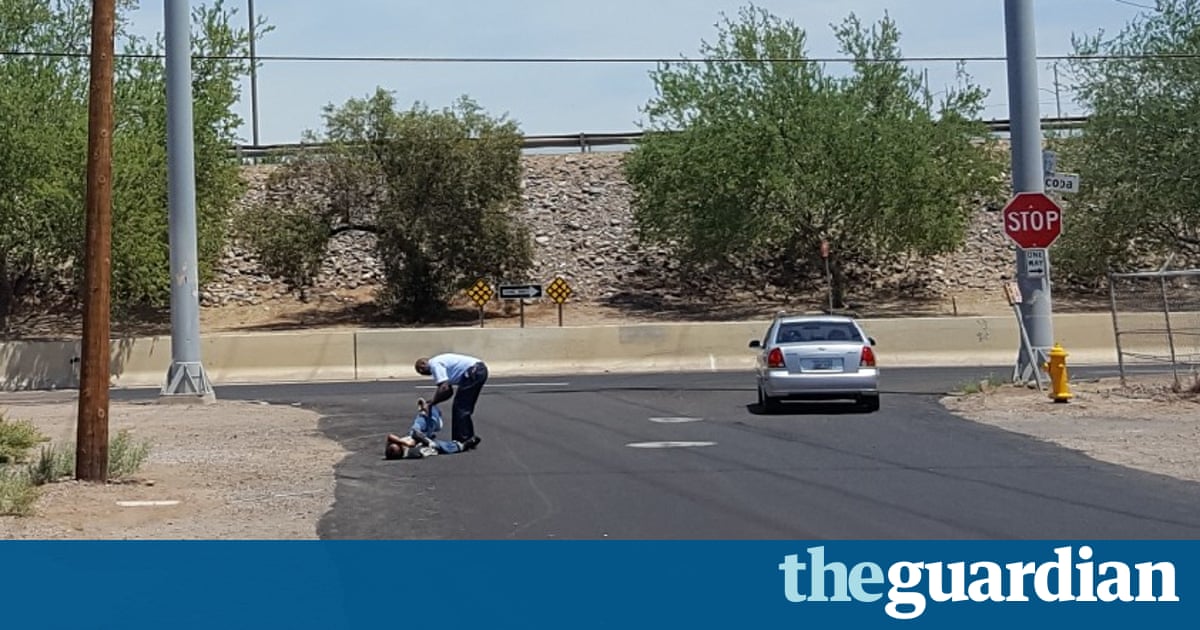 The man was not wearing any shoes, and he was crawling along the baking asphalt with socks on his hands.
That was how David Lee Witherspoon Jr, president of a food pantry, found him while driving through Phoenix last week. The man told Witherspoon he had left his home without any footwear after a fight, though Witherspoon thought he might have been homeless. Then he had taken off his socks to remove some burrs, but the road surface was so scorching he was forced onto all fours. Luckily Witherspoon had some spare sneakers in his car, and helped the man put them on.
Anyone crawling along the street when its over 100 degrees you would not survive very long before you got third-degree blisters on your hands and even your knees, Witherspoon said.
It is currently so hot in Arizona that just inhaling can feel painful. Dozens of flights have been canceled at the Phoenix airport. The National Weather Service has declared an excessive heat warning that will be in place until Monday, amid temperatures approaching 120F.
Yet the swelter is, for the majority of people, mostly avoidable thanks to air conditioning. For those living under bridges and in tents, however, it is suffocating and inescapable. Eventually, it could be fatal.
Almost 6,000 homeless people were counted in the Phoenix region during a one-day census last year. Of those without shelter, a number gather a few miles west of downtown, where there are few trees, dirt lots, and roads littered with trash. On Thursday, a 21-year-old man named Jonathan Olvera and his girlfriend, who declined to give her name, were sitting on a shaded sidewalk.
All this week its been hot, he said, wearily. His girlfriends cheeks were red from the sun; he looked more severely burned. Both were fatigued, with dry lips.
Read more: www.theguardian.com