Tim Dowling is a quasi-competent cook. Can a week of online tutorials help take his straightfoward cuisine to restaurant standard?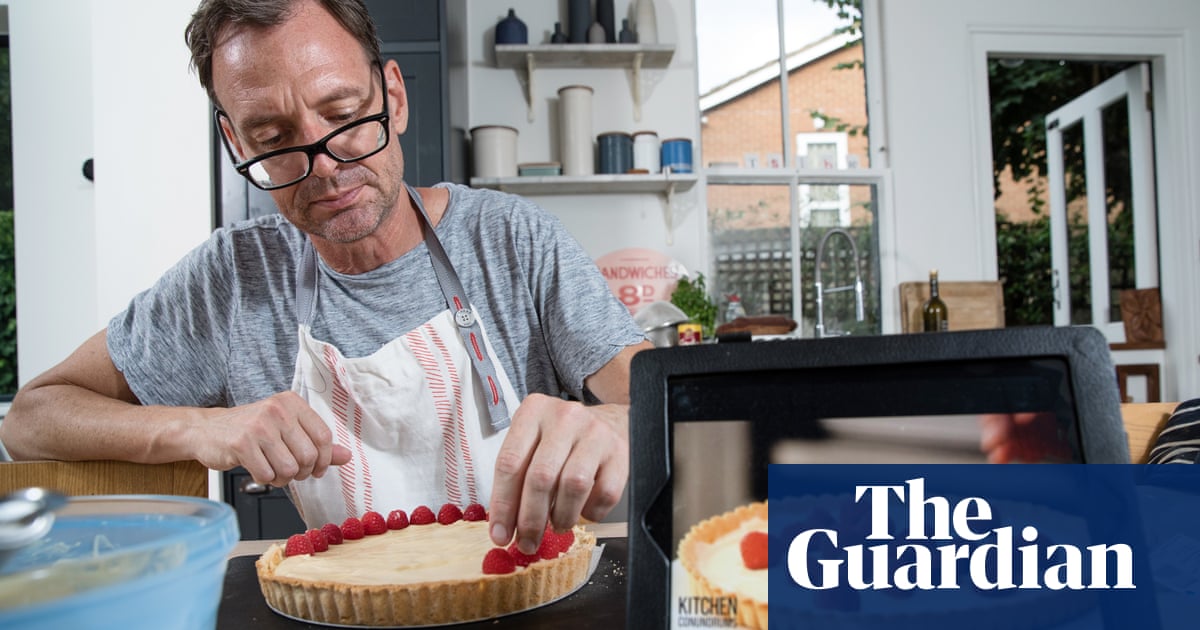 Chef Lallalin Mahasrabphaisal cooks in one of Manchester's most acclaimed restaurants, Siam Smiles. Previously located inside a Thai supermarket she owned, the cafe has now moved to new premises. While it was, and still is, a modest place, this paper's reviewer called it "the most exciting thing to happen to me in Manchester since the days of the Haçienda."
And yet Mahasrabphaisal, also known as Chef May, has no formal culinary training, experience, or , initially at least, any kind of yearning. She only took it up because the cafe's chef quit and she wanted to keep the place going. She taught herself to cook by watching YouTube videos.
Most of us have had cause to turn to YouTube for some quick instruction. It is full of guitar lessons, car-repair tips and makeup tutorials.
I am a quasi-competent, if unadventurous cook. Could I teach myself to cook like a chef, using YouTube alone? I decide to spend a week trying. If nothing else, I'll get to watch a lot of videos.
Day 1
For my first attempt, I need something straightforward. I have spent the entire day looking at tutorials, and it is now too late to produce a failed meal before dinner. Whatever I make will have to be dinner.
I choose pappardelle with prosciutto and mushrooms, as demonstrated by Claire Saffitz of Bon Appetit magazine. More than 800,000 people have watched the video, which seems like a ringing endorsement. While the dish requires no particular skill, it is still a bit precious. The point at which honest cooking tips over into fussy cheffery is probably different for everyone, but for me it starts as soon as a recipe calls for shallots instead of onions. I don't have shallots.
Fortunately, they are not hard to source, although pappardelle is: I have to go to three places to find some.
The recipe is particular with regard to order: prosciutto is crisped and removed. In go the mushrooms, followed by shallots, thyme, pepper, salt and stock. Saffitz, who has the advantage of having all her ingredients chopped and pre-measured in little bowls, talks quickly. The total cooking time is said to be 20 minutes, but the video is only four minutes long. I watch while I cook, pausing every few seconds.
It works, though – as long as you do exactly as she does, you can't go far wrong. My version looks very much like the one in the video, even if it took me a lot longer than 20 minutes.
"It's good," my wife says. "I would eat this again."
"That's unlikely," I say.
Read more: www.theguardian.com