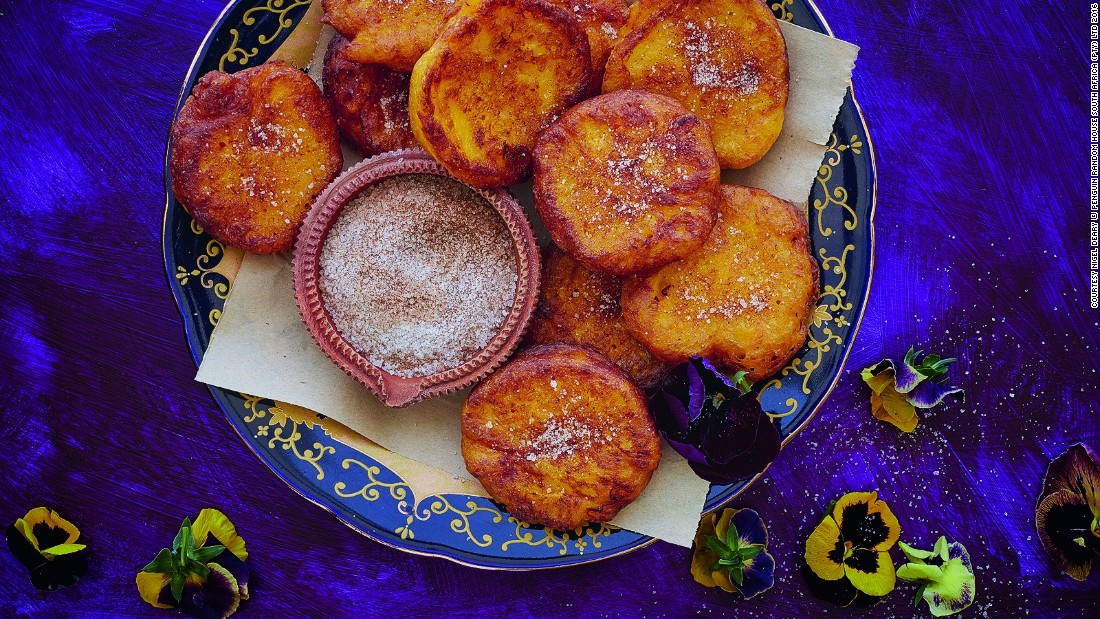 (CNN)Cobblestone streets climb up Signal Hill, past homes painted in bright colors that even from the sky stand out against the sober tones of most buildings in Cape Town.
But that's just the most obvious of the ways that Bo-Kaap is remarkable.
It's a neighborhood that has preserved a distinctive identity over centuries of change in South Africa, and created a cuisine that's both global and unique.
"The place is special, it's as simple as that," says chef Reuben Riffel. "I come from a small town. Community is quite important, but things change, and in our village it has changed.
"I get a sense that in the Bo-Kaap it has stayed. They have managed to keep the traditions and to keep that going, and I love that about it."
Bo-Kaap sits just above downtown.
When the area was first occupied in the late 1700s, European craftsmen lived there alongside free black people and freed slaves, who were brought by the Dutch from Asia, East Africa and Madagascar.
Many were Muslims, some taken from their homes for their opposition to European colonization.
Deep traditions
After emancipation in 1834, more freed slaves moved into Bo-Kaap, turning it into a predominantly Muslim area.
That status was formalized in law in 1957, when the apartheid government declared Bo-Kaap a "Malay group area" and forced everyone else to move out.
Rhythms of life
Cape Malay food reaches into a history that's often overlooked, to the multicultural city that existed before apartheid, with a culinary tradition that traveled down foodways stretching across the entire planet.
But the food is also tied to intimately local details of life rhythm's in Bo-Kaap — the days of the week when the fishmonger passed, or when salaries were paid, became connected to snoek fish or to choicer meats.
Read more: www.cnn.com