Baking: Inside every stubborn cherry stone lies a hidden gem that imparts an incredible almond flavour to your bakes. Cherry season is fleetingly brief, so get cracking with this elegant clafoutis and a towering chocolate gateau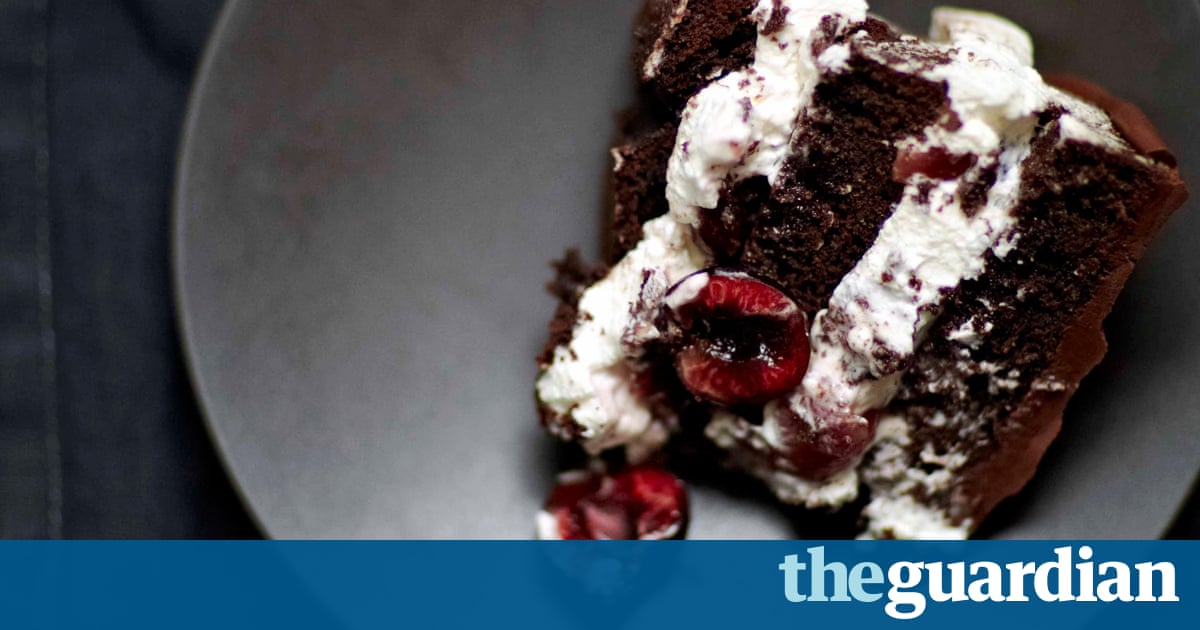 Cherries are, for me, the most exciting of all the stone fruits. Their season is rather short, but decidedly sweet. Like apricots, the stone contains a kernel with a bitter almond flavour called a noyau (French for kernel or pit).
I learned about noyaux while working at Chez Panisse. It was mainly the apricot pits we bothered to crack open, but I vividly remember making a cherry fruit soup and taking the time to get the noyaux from the cherries. It was a revelation: there is so much flavour in this little stone, but it is usually just tossed away.
The classic clafoutis is made with whole cherries with their stones left in, but I like to make it easier for those eating the dessert by pitting them, cracking open the shells and pulling out the precious cores to sprinkle into the pudding. I just use a tea towel and a regular old hammer to prise them out.
Cherries are also great with dark chocolate. Some chocolates have hints of cherry in their flavour profiles, so taste a couple and see which ones you like and think would go well with sour cherry flavours. My cake this week is a take on the classic Black Forest gateau. Ive made it toweringly tall, and for the topping, Ive used fresh cherries, cooked down and softened, instead of jarred ones.
Look for plump, smooth fruits free from pock marks or bruises. The stems should be fresh and green, never dried-up or brown.
Read more: www.theguardian.com