Researchers will have to deal with attacks from a range of powerful foes in the coming years and for many, it has already started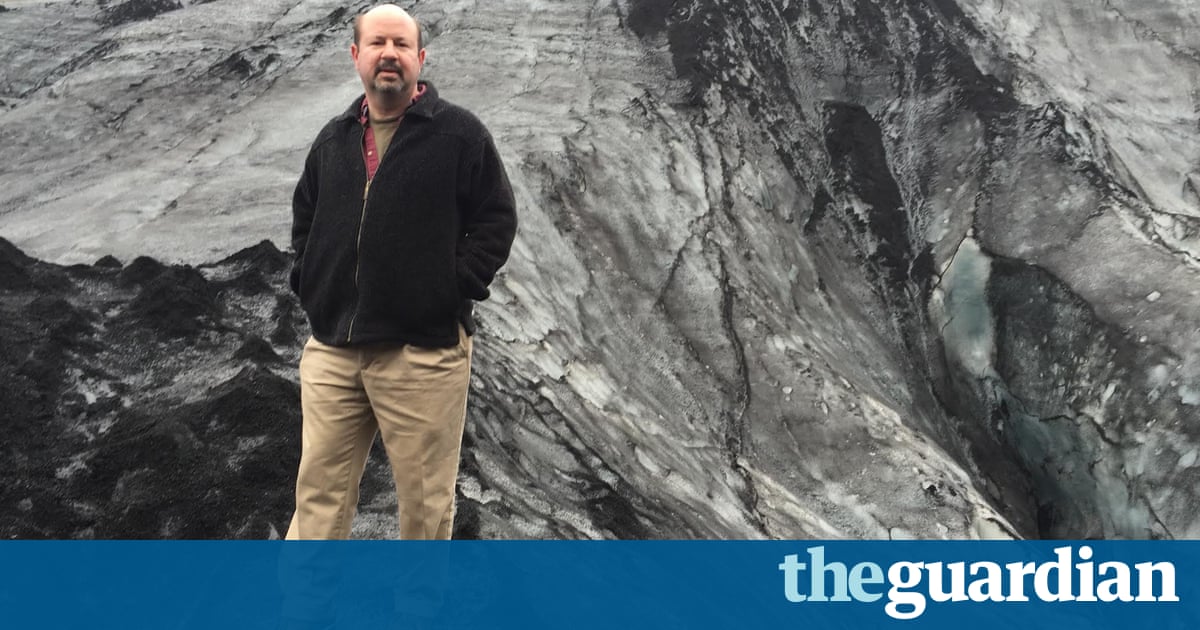 A little less than seven years ago, the climate scientist Michael Mann ambled into his office at Penn State University with a wedge of mail tucked under his arm. As he tore into one of the envelopes, which was hand-addressed to him, white powder tumbled from the folds of the letter. Mann recoiled from the grainy plume and rushed to the bathroom to scrub his hands.
Fortunately for Mann, the FBI confirmed the powder was cornstarch rather than anthrax. It was perhaps the nadir of the vituperation hurled at Mann by often anonymous critics who accuse him and others of fabricating or exaggerating the dangers of climate change.
Michael has most certainly become a lightning rod, said Kerry Emanuel, an MIT climate scientist, although this doesnt mean others have been shielded.
Emanuel himself has previously received emails threatening him and his family. The Texas Tech University professor Katharine Hayhoe, who has gathered a healthy following for her Facebook posts that mix climate science with evangelism, has opened her inbox to missives including Nazi Bitch Whore Climatebecile and a request that she stop using Jesus to justify your wacko ideas about global warming.
Threats and badgering of climate scientists peaked after the theft and release of the Climategate emails a 2009 scandal that was painfully thin on scandal. But the organized effort to pry open cracks in the overwhelming edifice of proof that humans are slowly baking the planet never went away. Scientists are now concerned that the election of Donald Trump has revitalized those who believe climate researchers are cosseted fraudsters.
Mann said climate scientists fear an era of McCarthyist attacks on our work and our integrity. The odd unfulfilled threat may be perturbing but a more morale-sapping fear is that the White House and Congress will dig up and parade seemingly unflattering emails, sideline or scrap research and attempt to hush the scientific community.
I faced all of those things a decade ago, the last time Republicans had full control of our government, said Mann, who has been pursued on and off since 2010 when Virginias then attorney general, Ken Cuccinelli, unsuccessfully demanded that the University of Virginia hand over all of Manns correspondence to see if he had obtained grants fraudulently. The American Tradition Institute, a free-market thinktank, followed up with a records request for the same correspondence.
After several years fending off these claims, Mann decided to wade into a fight with the National Review, a conservative publication, and the Competitive Enterprise Institute, another free-market group. Manns lawsuit states that false and defamatory statements accused him of academic dishonesty and compared him to a convicted child molester, the former Penn State assistant football coach Jerry Sandusky.
I dont think Michael is doing this happily, but he views it as vital to stand up to those who undertake personal attacks, said Peter Fontaine, Manns lawyer.
Fontaine expects climate scientists will have to deal with attacks from a range of powerful foes in the coming years. If you believe climate change is a hoax perpetrated by the Chinese, as Donald Trump does, you will go after anything that opposes that view, he said. A lot of people will be hung out to dry.
The Climate Science Legal Defense Fund, which was set up in 2011 and has assisted Mann and other scientists from attempts to access their emails, deals with half a dozen such cases a year, give or take. It expects a busier 2017.
We are hearing from scientists every week who are worried about what is going to happen, said Lauren Kurtz, executive director of the fund. Now Trump is in charge, who knows how the federal agencies will react, if they will understand that they have to protect scientists.
Trump himself is a bully and has emboldened a whole trove of people who have become bolder and meaner. That includes those who will target climate scientists. Ive spoken to a scientist who received a death threat and is concerned it will happen again.
Kurtz and her small team, housed at Columbia University, are currently siding with the University of Arizona against a demand it release more than a decades worth of emails from two of its climate scientists, Malcolm Hughes and Jonathan Overpeck.
The records request has come from Manns former tormentors the American Tradition Institute, now rebranded as Energy & Environment Legal Institute, a group that promotes free market environmentalism. It has previously sued Nasa to reveal the extracurricular income of its former scientist James Hansen, whom E&E calls the original climate alarmist.
E&Es University of Arizona demand includes all of Hughes correspondence with Mann over a six-year period. The two were research partners on the famous hockey stick research that outlined the steep climb in global temperatures after humankind began belching emissions from mass industrialization.
In an apparent bid to bolster a case that research has been rushed out to artificially prop up the global warming theory, E&E is also seeking all of Overpecks emails that include the word deadline. This voluminous request will involve digging through hard drives in dusty basements. In June last year, an Arizona trial judge ruled that the emails must be turned over.
Read more: www.theguardian.com