The official fiction, Brian Whitaker explains, is that gay people dont exist in the Middle East. They do and for many of them, attitudes of family and society are a bigger problem than fear of being persecuted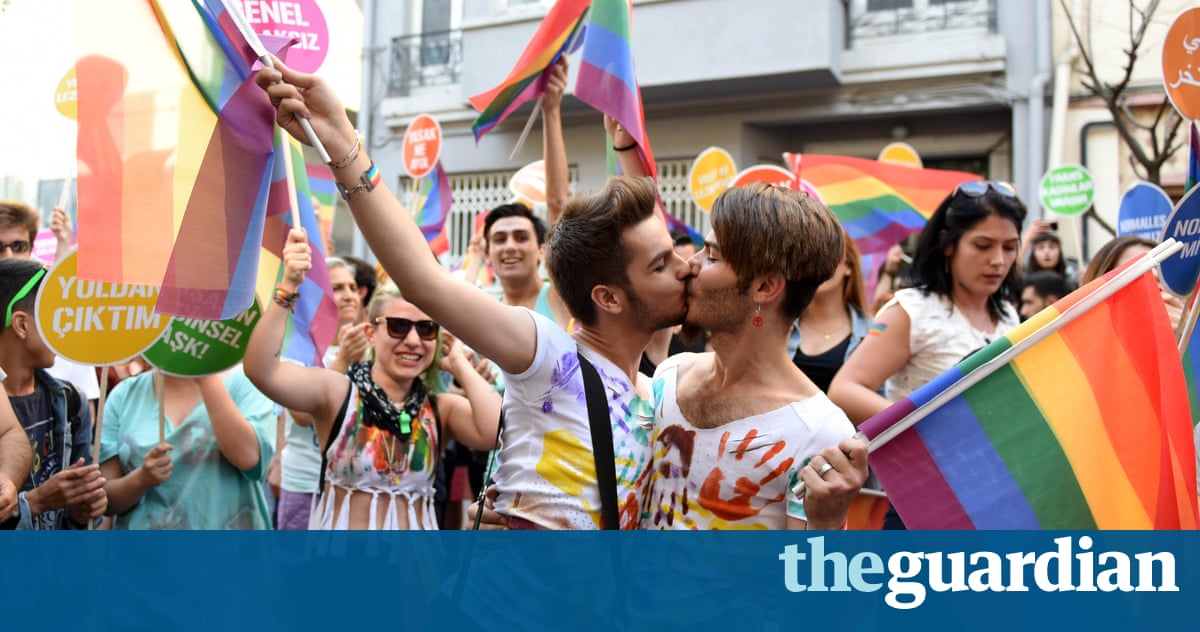 When the US supreme court ruled in favour of same-sex marriage last year, the White House welcomed it with rainbow-coloured lights and many people celebrated by adding a rainbow tint to their Facebook profile.
For the authorities in Saudi Arabia, though, this was cause for alarm rather than celebration, alerting them to a previously unnoticed peril in their midst. The first casualty was the privately run Talaee Al-Noor school in Riyadh which happened to have a rooftop parapet painted with rainbow stripes. According to the kingdoms religious police, the school was fined 100,000 riyals ($26,650) for displaying the emblem of the homosexuals on its building, one of its administrators was jailed and the offending parapet was swiftly repainted to match a blue rainbow-free sky.
The case of the gaily painted school shows how progress in one part of the world can have adverse effects elsewhere and serves as a reminder that there are places where the connection between rainbows and LGBT rights is either new or yet to be discovered.
In Afghanistan, only a few years ago, there was a craze for decorating cars with rainbow stickers which Chinese factories were only too happy to supply. It wasnt until the Afghan Pajhwok news agency explained how they might be misinterpreted that the craze came to a sudden halt.
Look on the internet and you will also find copies of the Rainbow Quran for sale an unconsciously gay edition of the holy book with tinted pages of every hue and recommended on one website as an ideal gift for Muslims.
But there are two sides to this cross-cultural misunderstanding. Western visitors to Egypt are often struck by the sight of men even soldiers in uniform holding hands in the street. In Lebanon, youll find straight men who spend hours preening themselves and, in Afghanistan, warriors who wear eye makeup.
It doesnt mean what you might think it means, but its also less surprising than it might seem. Gender segregation, which goes to extreme lengths in the more conservative Muslim countries, encourages homosocial behaviour, creating a situation where men are often more comfortable in the presence of other men and where placing a hand on another mans knee is a sign of friendship, not an invitation to sex. They hug and kiss a lot too and according to a former head of Al-Azhars fatwa committee in Egypt, theres nothing wrong with same-sex kissing so long as there is no chance for any temptation.
Read more: www.theguardian.com