The one-time face of American figure skating reflects on her emotional return to the national stage after three years battling an eating disorder and depression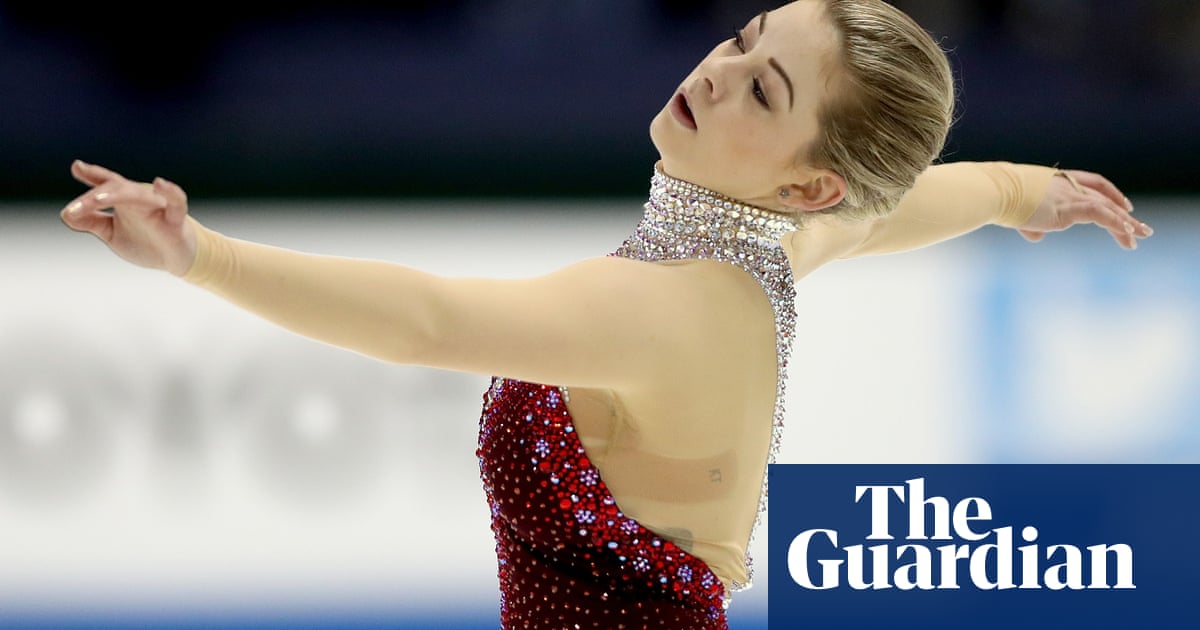 Two and a half years ago, Gracie Gold was done with figure skating. The bedazzled costumes she'd worn so elegantly winning two US national titles and an Olympic bronze medal between 2014 and 2016 had been packed up and shipped back to her parents' home. Her skates had been tucked away in the back of her closet: the blades hadn't touched the ice in over five months and Gold figured they wouldn't ever again, at least not competitively.
In the ultra-competitive world of ice skating, two and a half years is a lifetime. But Gold, 24, defied the odds by returning to the 2020 US figure skating championships over the weekend. She wasn't perfect – coming in 12th out of 16 – but she skated more like herself than she had in a long time. As she slid on a knee across the ice to end her program, Gold could see the crowd rising from the corner of her teary eyes. It was the third standing ovation of her career.
Two and a half years ago and reeling from multiple traumatic events on and off the ice, Gold, then 22, entered a 45-day program at the Meadows in Wickenburg, Arizona, to address an eating disorder, depression and anxiety.
"It wasn't just one thing," Gold told the Guardian of the still-private events that triggered a chaotic time of intense emotional highs and lows. "That's where people don't always fully understand at times. They want it to be this happened, you got depressed and then this was the result. It was perfect storm of a bunch of tiny things that added up so quickly. My skating, my social [life], [my sister] Carly, my mom, dad, my body. Everything in my life lit itself on fire simultaneously."
Gold had been keeping secrets since age 16, when she burst onto the scene by winning the 2012 junior national championships. Around this time, Gold returned from a brief break between competitions a few pounds heavier. She stepped onto the scale and it read: 124lbs.
"That's an awfully big number," a coach told the teenager, which sparked what would become an obsessive need to control her weight over the next five years. She started by starving herself, often going to bed with an empty stomach after a rigorous six-hour training day.
Gold adopted a variety of techniques to forcefully eliminate food from her body. She eventually graduated to heavy laxative use, even writing down what she took on her competition entry forms. No one said a thing.
To Gold, it was a straightforward physics.
"This is a lightweight sport. The stronger, the lighter it is, the better," she said. "I lost weight and I got better. I was doing things I'd never done before."
For a few years, it worked. After her banner 2013-14 season, Gold won nationals again in 2016 with an iconic routine set to Stravinsky's Firebird. Her skating had never been better, but Gold was at her worst mentally. The obsessiveness that had served her skating career so well in the past was now destroying her.
Gold often had suicidal thoughts, though she never thought about how she would do it or attempted to take her own life.
"It was [suicidal] ideation. After something really bad happened, you're like, well, it's an option," Gold said. "When I wasn't getting better, [I always thought] I could check out early. That was an option on the table."
At 2017 nationals, Gold placed sixth, the first time she'd fallen out of first or second place in five years. The next day, renowned coach Frank Carroll announced that he would no longer work with Gold, a signal to the skating community that her career was in on serious downslide.
Gold reported to a skating tour that off-season in loose sweats to hide the extra weight she'd put on in her depression. She belligerently refused to perform jumps in her program and she practiced less and less. The emotional ups and downs came quickly, sometimes making her volatile and difficult to work with.
Read more: www.theguardian.com