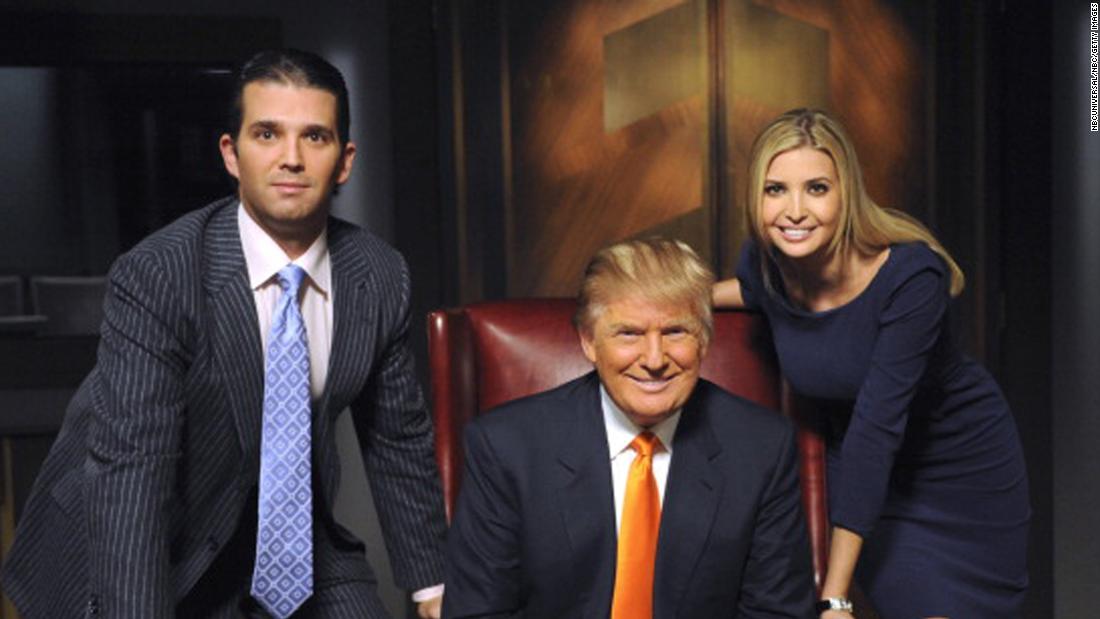 Washington (CNN)Despite reality television's junk-food TV reputation, the genre has lasted and evolved for more than two decades. And what's more, it's grown into a political force in America.
"The Real World"
is often credited as the first modern American reality TV show. It debuted on MTV in 1992 and aired for 32 seasons. Politics was a theme in the show's first season, which brought young people from across the country to live and be filmed together in New York City.
Reality televisiontook off in the 2000s with hit shows like
"Survivor"
and
"American Idol,"
and in 2007, they filled the space left by a dearth of new scripted shows
due to the writers strike
. They featured democratic plot devices, like voting off the island or voting for your favorite contestant. Some shows featured casts more diverse than the typical TV show or movie, offering viewers a glimpse at the experience of people of different races, genders, and sexual orientations. American networks took concepts from foreign reality shows and reimagined them for American audiences, while US-made shows were spun off into international versions that exported American values.
While many of the early reality TV shows were set in big, stereotypically liberal cities, networks eventually began airing shows set in red states, like
"Duck Dynasty"
and
"17 Kids and Counting,"
featuring the ever-growing Duggar family in the late '00s and early '10s. Former vice presidential candidate
Sarah Palin
got her own reality show,
"Sarah Palin's Alaska,"
as did Republican Caitlyn Jenner, with
"I Am Cait"
after she came out as transgender.
(Sidenote: During the 2016 campaign, a Hollywood producer approached
John Kasich's
campaign about possibly producing a reality show, Kasich's chief strategist John Weaver told
CNN's COVER/LINE
. The idea was to show a presidential campaign on the ground, but "once we got into the details of it, it didn't work out the way we wanted," Weaver said.)
The great irony of reality TV is that it isn't necessarily real. While some shows hew more closely to being a documentary than others, the constructed plot lines and heightened drama are staples of the genre. For many viewers, the manufactured aspects of reality TV are accepted as part of the spectacle, not unlike in professional wrestling.
But there's evidence that for some viewers, it can warp their sense of reality. A 2013
study
published in Psychology of Popular Media Culture of 145 young adults, for example, found that heavy viewers were more likely to believe that women in the real world behaved like stereotypically dramatic reality stars.
Danielle Lindemann, an assistant sociology professor at Lehigh University who teaches about reality TV, believes these shows fuel skepticism in our culture about what is real.
"We kind of all know that it's sort ofcurated and … it's scripted in some ways," she said in an interview with COVER/LINE. "We have this skepticism about the images being portrayed to us, the reality of those images, and that extends now to media and politics. It's all sort of connected."
It's something Donald Trump has used to his advantage, she said, as a candidate and president.
"To say, 'Well I have these data points, but that's not real, that's fake news,'" she said. "To call into question everything — it's something we're used to doing from our viewing of reality TV."
But no moment better encapsulated reality television's political power than the other Kim summit, between two celebrities who got their reality TV starts on NBC properties in the '00s.
When Kim Kardashian West, the star of "Keeping Up With The Kardashians" and the most famous and polarizing reality star not named Donald, got an Oval Office meeting with the star of "The Apprentice," it was more than a photo-op, it influenced policy, with Trump commuting the lifetime sentence of a nonviolent drug offender.
Reality TV has grown up since "The Real World": there are reality shows about dating, baking, hoarding — you name it — dominating the lineups on MTV, TLC, the History Channel, and other networks.
But despite its growth and pervasiveness — and despite launching the political career of the 45th president of the United States — reality TV still isn't taken entirely seriously.
It should be. Reality TV has taken over American politics, and shaped our culture and our very perception of truth.
Read more: www.cnn.com