In these dog days of the summer holidays, this is the perfect activity to make everybody happy. And, best of all, licking the bowl is positively encouraged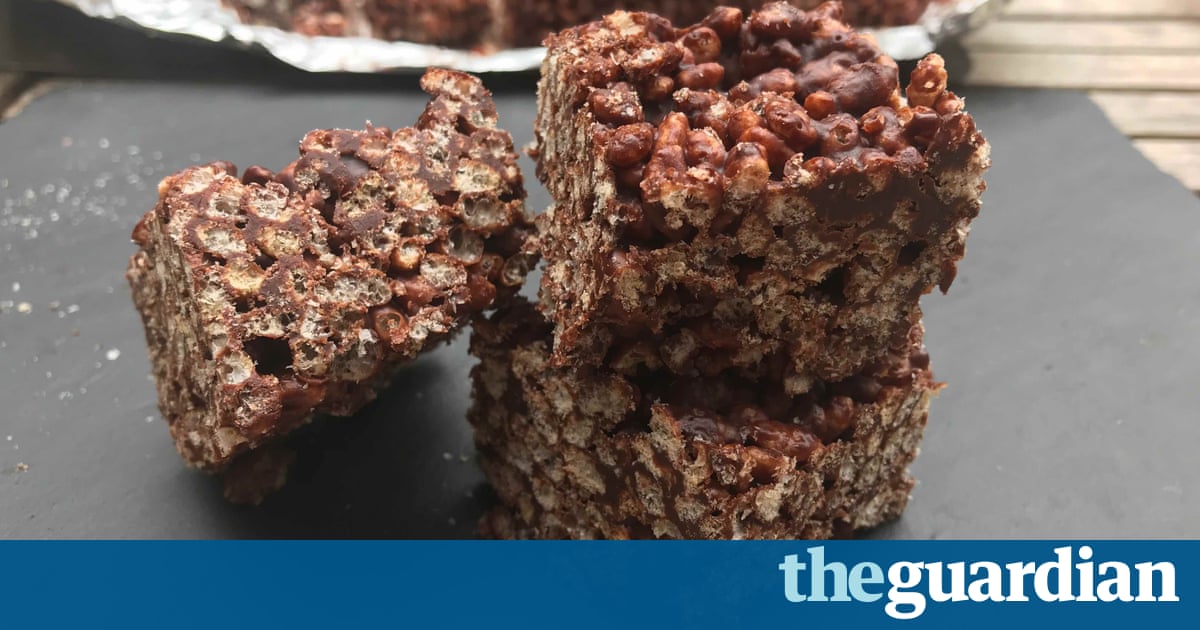 Chocolate crispy squares are some of the first cakes most of us learn to make maybe the fond memories of standing on a stool to laboriously stir the bowl, cereal flying everywhere, mean these simple treats never quite lose their appeal. Or perhaps they just tick all the boxes our most basic selves demand: at once sweet, buttery and delightfully crunchy.
Either way, theyre useful to have up your sleeve (and squashed under your feet) in what are the dog days of the school holidays for much of the country. At this stage in the summer, any activity that makes everyone happy is a rare gift indeed and remember: youre never too old to lick the bowl.
Read more: www.theguardian.com