Late-season plum recipes: Plums mark the moment that summer turns to autumn, lending their sweetness to puddings and main meals alike. Try them on toast with chilli and labneh or in this frangipane tart with star anise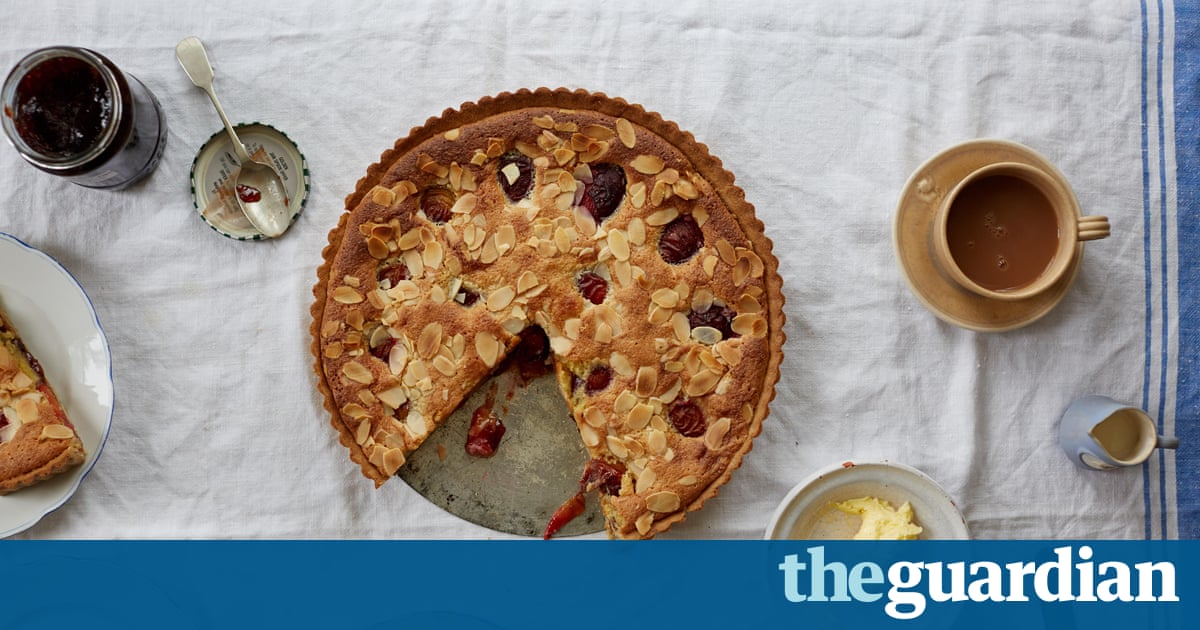 My uncle used to have a plum orchard, which I played in with my cousins. At the base of the orchard there was a shallow, snaking river from where wed collect the mud to make our famous mud plum pies they were one of our favourite things to make every autumn. The recipe would vary from one day to the next, but in principle the pie would consist of over-ripe, wasp-eaten plums bound together in a smooth, grey, clay mud. If we had time we might embellish the pie with a generous coating of wood shavings, but that kind of finish was reserved for special occasions.
Nine times out of 10, the mud plum pies would be hurled at someone, long before they got a chance to be cooked, and all too often, that was at the farm boy from down the road (sorry, farm boy). But once in a while wed arrange a few around the edge of a big camp fire and watch them bake. I remember them looking weirdly appetising; the mud was all cracked like good-looking pastry, covered with all the blistered sticky fruit.
Ive always been a fan of plums with roast pork. That orchard would have been a brilliant place to keep pigs there were always so many windfall plums their meat would have no doubt been delicious. The Oxford sandy and black, a traditional breed of pig we keep at River Cottage, would have suited the orchard perfectly. They are widely nicknamed the plum pudding pig owing to their colouring: chestnut red with splashes of black.
It seems fitting to include a plum pudding, of the wholly edible sort, in this weeks batch of recipes. Its a bit of a timeless classic: plum and almond tart. Ive spiked the frangipane a rich almond paste with star anise, a pungently sweet and aromatic spice that complements plums beautifully. To up the ante, I like to spread the base of the pastry case with a good plum or damson jam, bakewell-style.
Plums, damsons and greengages are all wonderful eaten raw, but there are plenty of ways to cook them, particularly if you have a glut. In a village near me, there is a damson tree; the fruit is bruised blue and black with silver dusted skin. By the end of the season much of the fruit is blemished, split or scarred, but still its ripe and sweet and theres lots of it. Its these less-perfect damsons that I use to make ice-cream for the freezer or a rich fruity jam my recipe is below.
Plums are not limited to puddings, however. I like to cook them down with chilli and garlic to create a strongly flavoured panful and to pair this with labneh, a Lebanese-style strained yoghurt cheese. The combination of the plums intensity and the cooling tang of the labneh sits beautifully atop a piece of toast, which absorbs all the rich juices. Quite the autumn lunch …
Plums with labneh, rosemary chilli and toast
Serves 4
12 plums
30g butter, for frying
1 tbsp olive oil, for frying
1 small red chilli, deseeded and thinly sliced
2 sprigs rosemary
Salt and black pepper
1 tbsp honey
4 slices of bread
For the labneh
500ml natural yoghurt
2 pinches of salt
Read more: www.theguardian.com