The health infrastructure was already in crisis before Hurricane Maria now a majority of the islands 69 hospitals are without electricity or fuel for generators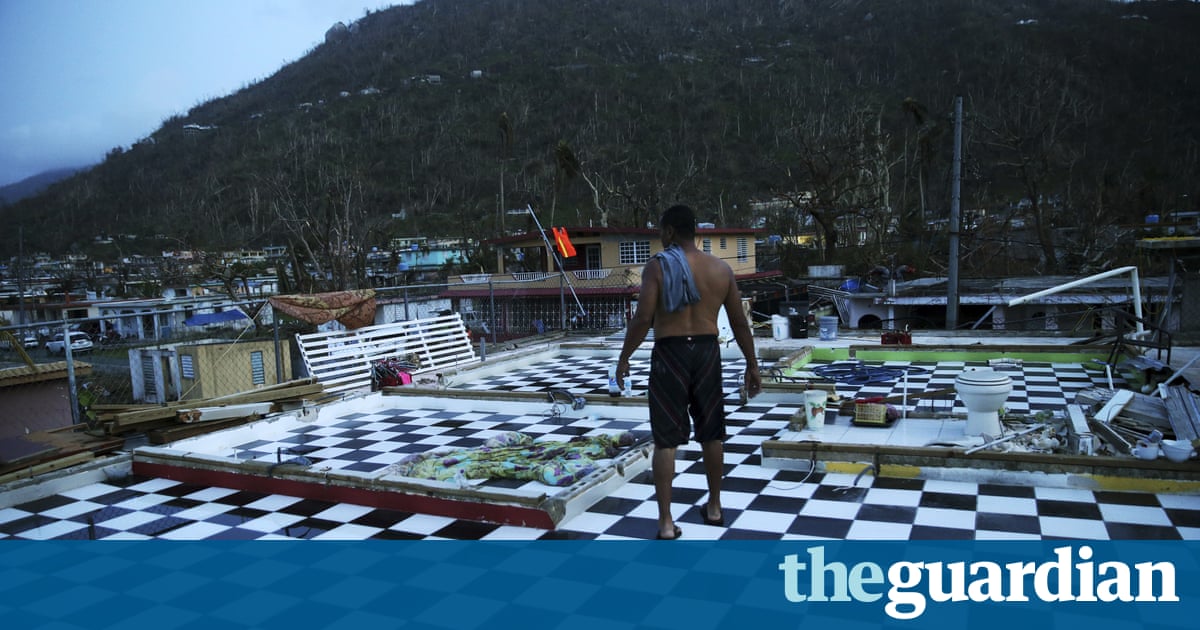 Since Hurricane Maria struck Puerto Rico a week ago, Isabello Aponte's life has been confined to the four concrete walls of his modest home. The storm tore holes in the roof, but there was little inside for it to damage.
Aponte, 70, suffered a stroke five weeks before the hurricane, and uses a wheelchair to get around. On Tuesday, he had no food or drinking water and only enough medicine for another seven days.
His primary company was a pack of barking dogs – the smallest of which is tinier than a shoe.
Life in Puerto Rico has been stripped bare: in much of the island all that remains standing are concrete structures and trees flayed to the bark. Streets are quiet but for the omnipresent throb of generators. Few people can work, contact their loved ones or even find clean water.
Aponte lives in the Loíza municipality, which was still reeling from Hurricane Irma when Maria unleashed a 12-hour barrage of wind and rain. "Irma caught me already sick and now Maria has caught me and I'm sicker," he said.
After the storm, some nuns visited Aponte, and later brought a doctor and nurse. Once in a while, his cousin also comes by with food and drinkable water – but in his neighborhood, just 40km outside the capital San Juan, there has been no sign of government aid.
Hours before community health workers reached Aponte on Tuesday, Donald Trump repeatedly praised his administration's relief efforts. "Everybody has said it's amazing the job we've done in Puerto Rico," he said. "We're very proud of it and I'm going there on Tuesday."
But it is difficult to find justifications for this positive assessment on the island where millions of Americans are trapped in a disaster zone.
Read more: www.theguardian.com