The clothes that had been chasing me around my feed for months looked good in the adverts. Would they stand the test of being worn in real life?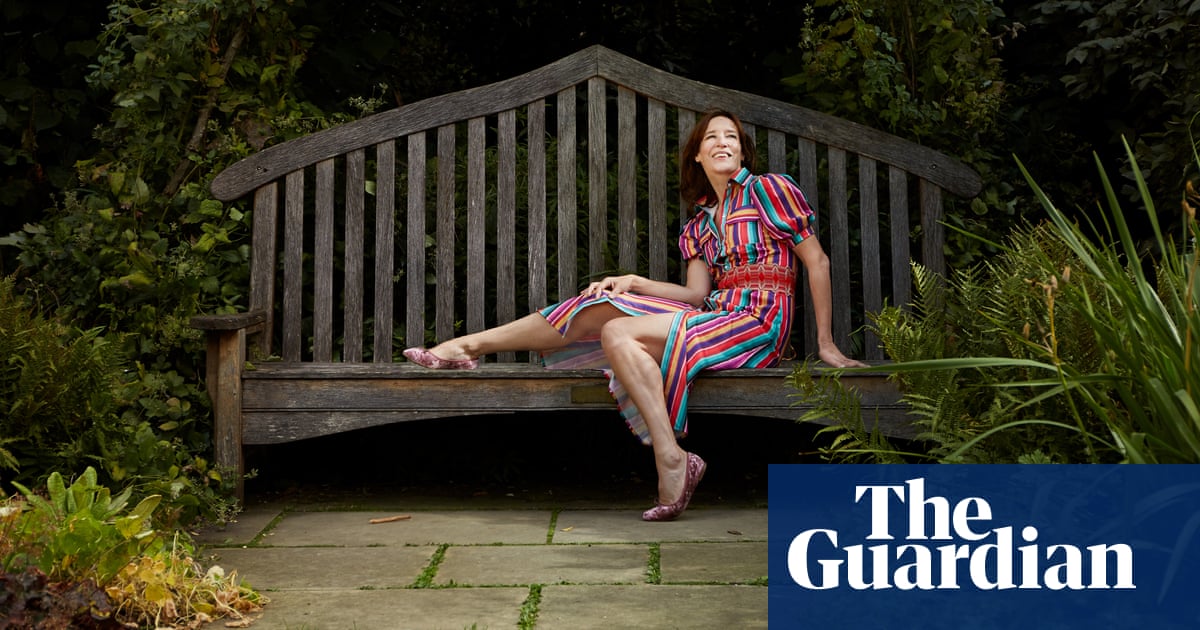 It started last summer. Clothes adverts flooded my Instagram feed, and it was uncanny. One minute, I'd be envying a friend her Agnès B boiler suit (it has a bumflap, so you don't have to take it off when you go to the loo: so French); the next, I would be served an ad for a more or less identical boiler suit, except without the flaps, and only £24.95. Had Instagram accessed the microphone on my phone and listened to my chitchat? But I hadn't even spoken that envy out loud. They had seen inside my head.
I wanted dungarees, because they reminded me of the 80s, when I had a babysitting racket and spent all the money on them. I also wanted a maxi dress, because it seemed to meet my newly acquired aversion to tights. These things, while not profound, were intensely personal, or so they seemed. And yet there they were, telepathically, on my feed.
Steadily, I also started to see people wearing these clothes in real life. The world and her dog suddenly had the dungarees. When I went into the kind of bar whose uniform would once have been tight-jeans-fancy-top, I was confronted with what looked like the warm-up act for the Nitty Gritty Dirt Band. And even though this did blow a hole in my presumption of idiosyncrasy, now that everyone had my stuff, I wanted it more.
Eventually, I overcame my luddite objections (I still dislike buying anything I haven't touched, ever since I bought two really cheap light sabres on eBay that turned out to be Darth Vader chopsticks) and clicked. As a sort of experiment, for a month, each time a perfectly targeted ad popped up with something I definitely really wanted, I caved and clicked.
I ended up buying six things, always on Instagram. Fashion brands confirm this is how the business model works: Instagram for buying; Facebook for "building community"; Twitter for complaining. The aforementioned dungarees (weirdly priced at £23.21 by the time I hit "buy"), plus a fringed shirt that looked like cheesecloth (£38.10), a pair of leggings (£24 for two pairs) and a denim dress that looked flattering (£22). Also, a maxi dress (£24.76) and a boiler suit (priced in dollars, for some reason: $41.60). Weeks went by, with nothing through the door. I realised all the items were being manufactured in Asia and shipped very slowly (something the brands obscured until after I'd added my details). This has no quality implications (plenty of brands manufacture in Asia) but it did seem to cast us back to the 19th century, in delivery terms; they seemed to be coming by slow ship. There seemed to be no middlemen, no distinctive visual signals of a marketing or import platform, no "thank you for your purchase".
Three things never arrived (the money went out, and came back in again, and no fraud was perpetrated) and three did: one stripy maxi dress; the dungarees; and the boiler suit. The brands weren't proper words, they were strings of letters (think Koioiloaboy) and, as it turned out, the clothes weren't proper clothes, either.
The dress came first. There hadn't been a huge amount of detail in the picture, but it looked as if not much could go wrong: vivid stripes, floor length, simple shirt-shaped top. I'd pictured it going with everything, too bold to clash. My initial worry on opening the package, however, was the fire hazard. I've never seen material like this used to clothe people; it looked more like the stuff you'd use to mask the electric wires at a festival. I didn't even notice how thin it was, how much like being naked it was, until I left the house.
I wore it to interview the Brexit vote campaigner Gina Miller, live on stage. The tailoring was so amateur that the space between the buttons gaped when I sat down. "You look so colourful," Miller said. "I wish I'd worn more colour." It was an extreme test of English manners: the person you've just met looks so absurd, so like a clown, that the only way to cover your astonishment is to pretend to wish you looked like a clown, too.
Read more: www.theguardian.com