Reading Time:
3
minutes
Vladimir Chaika has spent years installing ornamental plaster mouldings and art reproductions in a Soviet-era block of flats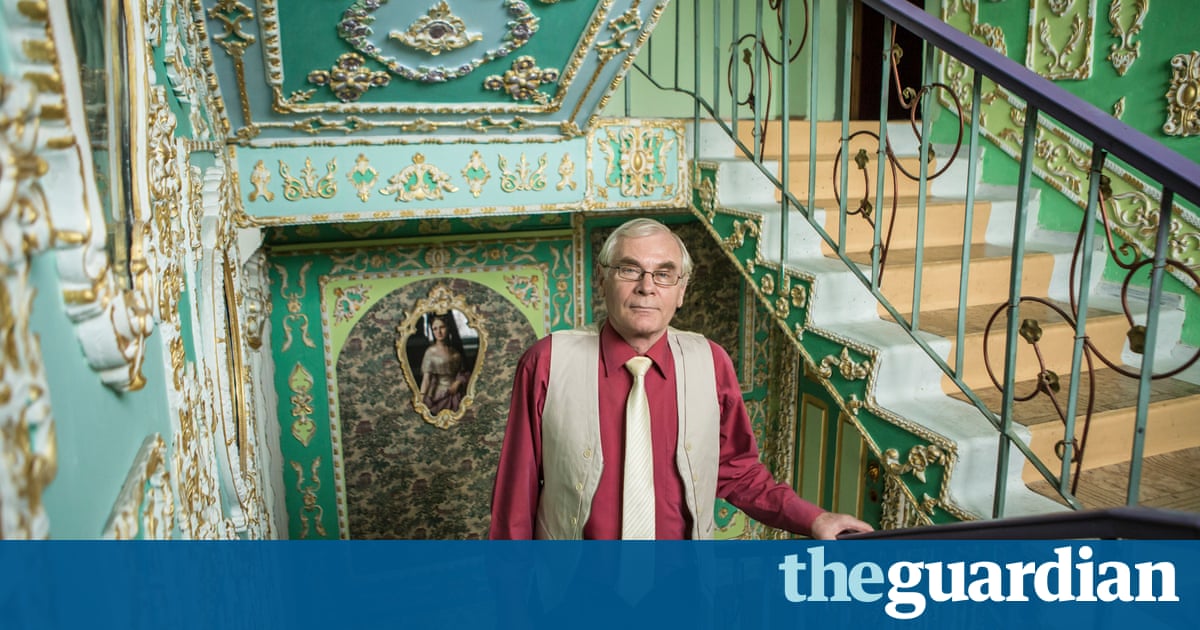 From the outside, number 11A is a drab block of flats like any other in Troyeshina, a scruffy Kiev suburb of identikit Soviet-era housing. The entrance door is daubed with graffiti, the ground floor hallway dingy and depressing.
But exit the lift between floors six and eight, however, and the contrast with the grey, snowy winter outside could not be greater. The stairwell has been plastered, gilded and ornamented so it resembles a Tsarist palace more than a Khrushchev-era block of flats. Set in gilded frames, reproductions of the Mona Lisa and other well-known portraits stare out. Cherubs and ornamental flowers adorn the ceiling; set amid the swirling plaster are colourful vistas of desert islands fringed with palm trees.
The rubbish chute, a mainstay of the Soviet apartment stairwell, has been clad in patterned plaster and topped with a number of gilded figures of Atlas. To one side is Viktor Vasnetsovs 19th-century painting Ivan Tsarevich Riding a Grey Wolf.
Read more: www.theguardian.com