Funny, literary and irreverent, How to Eat reinvented the cookbook. Twenty years on, Bee Wilson explores how Nigella Lawsons evocative, appetite-driven food writing influenced a generation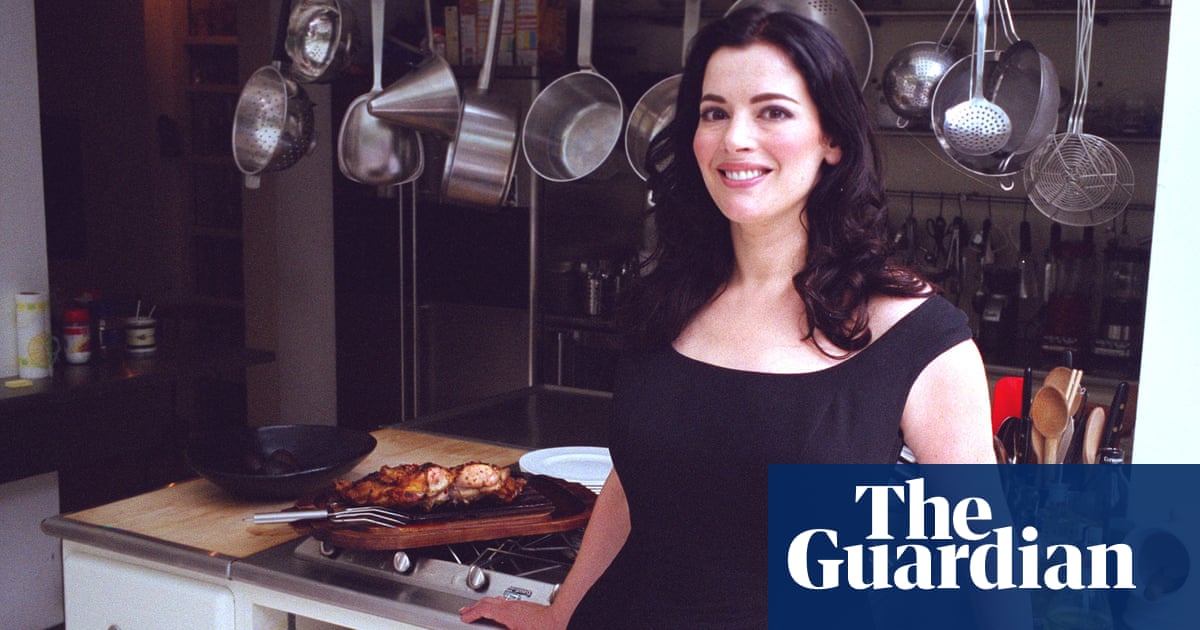 "Strangely, it can take enormous confidence to trust your own palate, follow your own instincts." When I first read these words in How to Eat by Nigella Lawson 20 years ago, it felt like angel trumpets going off in my head. I was in my mid-20s, pregnant and surfacing from nearly a decade of dieting and disordered eating. This idea that I could trust myself to decide what to eat appeared both strange and liberating. Since I was a child, I had been an obsessive reader of cookbooks but had never encountered a voice like Nigella's before. Unlike Raymond Blanc or Richard Olney (author of The French Menu Cookbook), she wasn't making me feel I ought to pay homage to authentic French food traditions. Nor was she implying – as plenty of earlier recipe writers had done – that it was my duty as a woman to master a certain number of dishes, and serve them on a certain kind of crockery. "Never worry about what your guests will think of you," she wrote, reassuringly. All she asked of her readers was to discover what we loved to eat, and then learn how to cook it, assuming it wasn't too "fiddly". In contrast to dozens of male chefs, she felt no urge to awe us with her genius or her knife skills. As she announced: "I have nothing to declare but my greed."
For those of us who love How to Eat above all other food books, what it offered was that original voice, which worked its way into your head and made you feel braver in the kitchen. It was the voice of a woman who did not feel the need to hide or disguise her own appetites, as so many of us are taught to do. Americans had already known some of that boldness about food from the late MFK Fisher, author of Serve It Forth (1937) and Consider the Oyster (1941), who paraded her joy in eating to please only herself, but in Britain, the freedom of Nigella's voice felt very new. She did not tell us – as Elizabeth David did – the correct way to do something, but the way that happened to give her the most pleasure for the least amount of hassle. In her recipe for ratatouille, she departs from "Mrs David's" firmness about pre-salting and draining the aubergines, noting pointedly that "missing out this stage hasn't resulted in a hopelessly soggy mess".
Those who only arrived at Nigella later, on TV, will never fully understand that her first and greatest appeal as a food writer was non-visual and writerly. How to Eat contained not a single photograph of food and only one of its author, on the dust-jacket. It relied purely on text to inform as well as to amuse. It's a far funnier book than most recipe collections. Much of it took the form not of recipes but of chatty thoughts and meditations on food: on what she kept in her kitchen cupboards (marsala and vanilla sugar), or on the ways in which making mayonnaise from scratch was like reading the novels of Henry James: easy until an outsider suggests otherwise. It probably wouldn't be possible, she has observed, for a first-time author to have such a book published now.
During the Renaissance, cookbooks were often referred to as "books of secrets", filled with carefully hoarded formulas, although in reality these secrets were often hopelessly inaccurate recipes rehashed without testing. William Kitchiner, author of The Cook's Oracle, claimed in 1830 to be the first cookbook author ever to have tried out all the recipes in his own book. Kitchiner was exaggerating – he had overlooked such gems as Mrs Raffald's 1769 book The Experienced English Housekeeper – but not by much. Even Isabella Beeton, author of the 1861 bestseller Book of Household Management, probably only ever cooked a handful of her own recipes.
Over time, recipe books aimed at the home cook – many of them written by cookery teachers such as Fannie Farmer of the Boston Cooking School – became more practical and reliable but not necessarily more exciting. There was a little flurry of interesting English cookbooks in the 1920s and 1930s, most of them sadly forgotten, but it was only in the mid 20th century that the genre of the home cookbook fully came alive. When Elizabeth David published A Book of Mediterranean Food in 1950, it was a departure because of the way that she wrote, with poetry and scholarship and a sense of adventure – and about a world of ingredients beyond Britain: apricots, olive oil, garlic. David gave rise to a generation of traveller-cooks such as Jane Grigson and Claudia Roden, who saw food as a lens through which to explore the world and its customs.
When Nigella burst on to the scene, she was clearly steeped in the recipes of Roden and Grigson, but no longer so bound by a sense of tradition. How to Eat is a book neither of customs nor of secrets but of passions, from ham in Coca-Cola to baked, spiced aromatic plums. "I love the buttery creaminess of the sauce, saltily-spiked with hot-cubed pancetta", she wrote as a preface to spaghetti carbonara. The book was a clarion call to stop all the silly pretending about food that had gone on for far too long in Britain: the snobbery and the dinner party one-upmanship. "Remember," she wrote in her chapter on weekend lunches, "you are not trying to produce the definitive Sunday lunch … The idea is to make a lunch which you want to eat and can imagine sitting down to do so without bursting into tears."
The narrator of How to Eat understood what it was to feel daunted – whether by the mechanics of making a gravy or a pie-crust, by the exhaustion of feeding young children, or by a desire to lose weight. "If you need to eat between meals, don't allow yourself to feel you've failed," she insisted. Even the chapter on eating to lose weight managed to be sensuous and non-judgmental. She suggests that "restrained" eating is easier if you can make a "fetish, almost, out of eating the food". Take this suggestion for figs. "Cut crosses in figs – as if quartering them without cutting right through them – so that they open like bird-throated flowers."
Returning to the book after all these years, one of the surprises is how little the food has dated. There's nothing here that I wouldn't still eat with relish. Long before Yotam Ottolenghi spearheaded a cauliflower renaissance, Nigella was roasting it in the oven with cumin. She was ahead of the game on ingredients such as tahini and kale, and in her seasonal devotion to quinces and damsons and seville oranges, which she recommends not just in marmalade but squirted over fish. This book also prefigured the current obsession with avocado toast in its recipe for guacamole, which insisted – rightly – that avocado was better mashed with lime, coriander and chilli, but no tomatoes. Without the tomatoes, she observed, "instead of the usual burst-boil mulch, you end up with a perfect buttery-yellow and jade clay".
Read more: www.theguardian.com