Greta Gerwig brings the entire March family to life like never before in a respectful but bracingly current version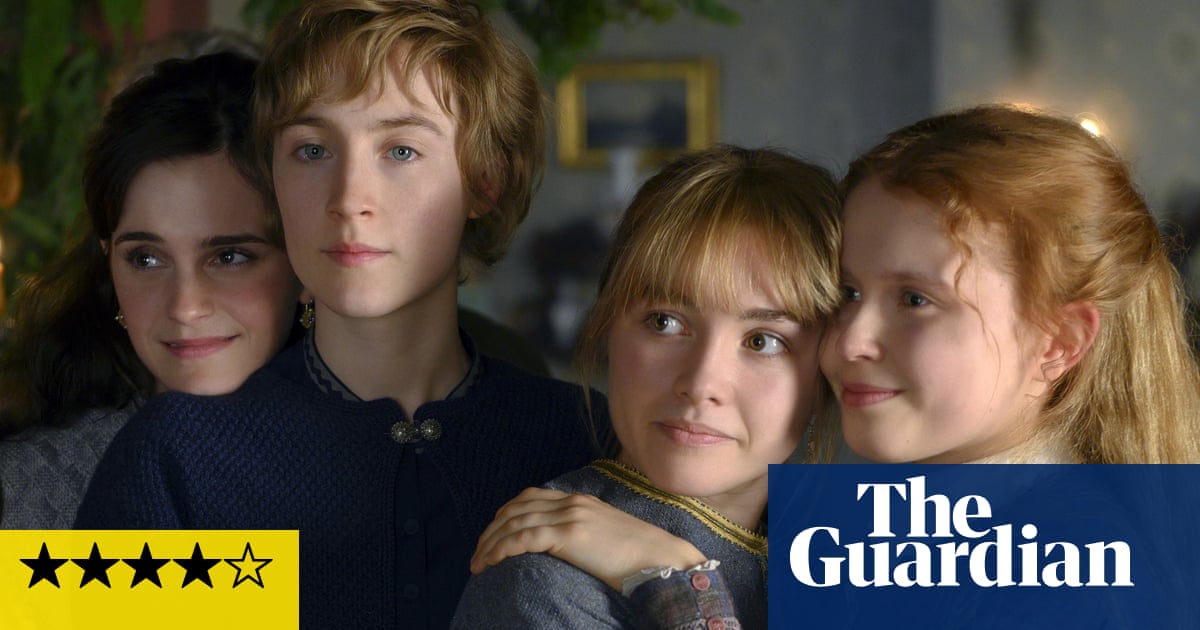 One-hundred-and-fifty-year-old literature never felt so alive. Greta Gerwig's jostling, clamouring adaptation of Little Women is a rare achievement. Gerwig is respectful of the source material – much of the dialogue is lifted from Louisa May Alcott's beloved book – while ensuring that her own creative input is heard. By encouraging a merry chaos of overlapping personalities and performances – restructuring the timeline into a multilayered playground where the child and adult stories interact – and subtly foregrounding existing themes of female fulfilment and the economics of creativity, Gerwig creates something that is true to its roots and bracingly current. Along with Armando Iannucci's archly playful take on David Copperfield, this is the freshest, most light-footed literary adaptation of the past year.
There's a reason why Little Women, in print continuously since its first volume was published in 1868, has been such an enduring phenomenon, and that is Jo March. She's passionately captured here by Saoirse Ronan, who reunites with Gerwig after starring in her directorial debut, Lady Bird (a film that, with its focus on mother-daughter relationships, female friendship and creative ambition, contains a notable thematic crossover with Little Women). Wildly imaginative, unfashionably ambitious and mutinously ungroomed, she has been the formative girl-crush for generations of wannabe writers with inky fingers and unravelling pigtails. Alcott's alter ego, Jo hits that elusive sweet spot that makes her perennially relatable and contemporary.
It was her love affair with Jo as a character that prompted Gerwig to embark on this, the latest interpretation of a book that has already been adapted for the screen, stage, television, opera and anime about 20 times. But it is the generosity of Gerwig's affections, drawing the other members of the family, and Alcott herself, into the warm embrace of the film, that makes it such a joyous, tumultuous collision of pleasures.
Read more: www.theguardian.com