A new book by Greta Thunbergs mother reveals the reality of family life during her daughters transformation from bullied teenager to climate icon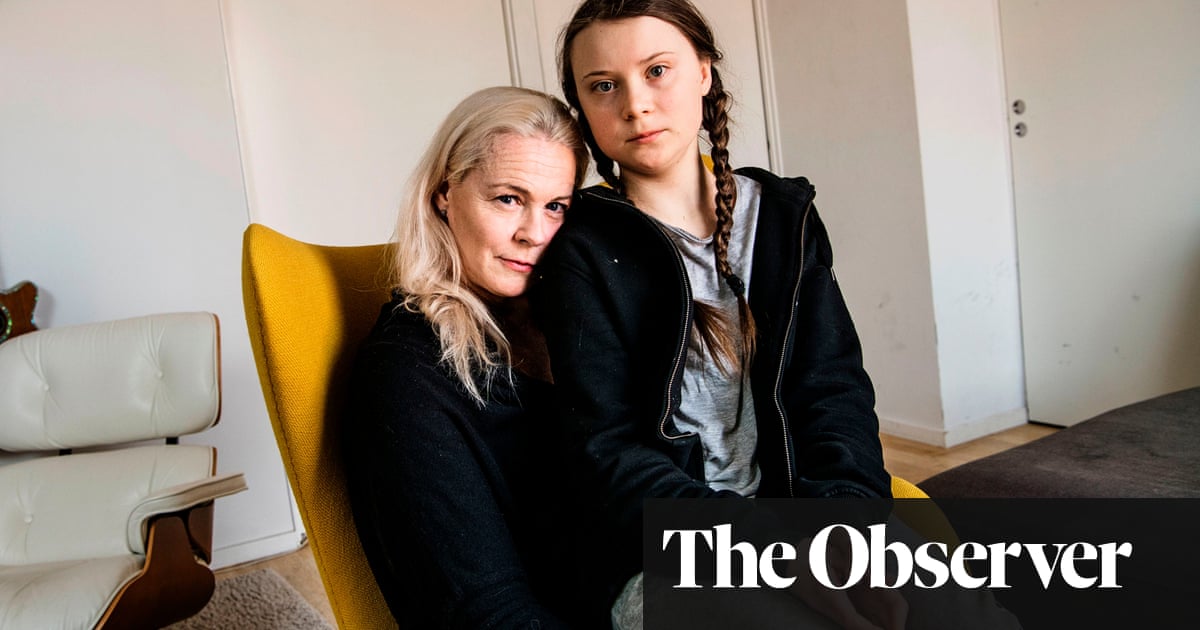 Greta's father, Svante, and I are what is known in Sweden as "cultural workers" – trained in opera, music and theatre with half a career of work in those fields behind us. When I was pregnant with Greta, and working in Germany, Svante was acting at three different theatres in Sweden simultaneously. I had several years of binding contracts ahead of me at various opera houses all over Europe. With 1,000km between us, we talked over the phone about how we could get our new reality to work.
"You're one of the best in the world at what you do," Svante said. "And as for me, I am more like a bass player in the Swedish theatre and can very easily be replaced. Not to mention you earn so damned much more than I do." I protested a little half-heartedly but the choice was made.
A few weeks later we were at the premiere for Don Giovanni at the Staatsoper in Berlin and Svante explained his current professional status to Daniel Barenboim and Cecilia Bartoli.
"So now I'm a housewife."
We carried on like that for 12 years. It was arduous but great fun. We spent two months in each city and then moved on. Berlin, Paris, Vienna, Amsterdam, Barcelona. Round and round. We spent the summers in Glyndebourne, Salzburg or Aix-en-Provence. As you do when you're good at singing opera and other classical music. I rehearsed 20 to 30 hours a week and the rest of the time we spent together.
Beata was born three years after Greta and we bought a Volvo V70 so we'd have room for doll's houses, teddy bears and tricycles. Those were fantastic years. Our life was marvellous.
One evening in the autumn of 2014, Svante and I sat slumped on our bathroom floor in Stockholm. It was late, the children were asleep. Everything was starting to fall apart around us. Greta was 11, had just started fifth grade, and was not doing well. She cried at night when she should be sleeping. She cried on her way to school. She cried in her classes and during her breaks, and the teachers called home almost every day. Svante had to run off and bring her home to Moses, our golden retriever. She sat with him for hours, petting him and stroking his fur. She was slowly disappearing into some kind of darkness and little by little, bit by bit, she seemed to stop functioning. She stopped playing the piano. She stopped laughing. She stopped talking. And she stopped eating.
We sat there on the hard mosaic floor, knowing exactly what we would do. We would change everything. We would find the way back to Greta, no matter the cost. The situation called for more than words and feelings. A closing of accounts. A clean break.
"How are you feeling?" Svante asked. "Do you want to keep going?"
"No."
"OK. Fuck this. No more," he said. "We'll cancel everything. Every last contract," Svante went on. "Madrid, Zurich, Vienna, Brussels. Everything."
One Saturday soon afterwards, we decide we're going to bake buns, all four of us, the whole family, and we're determined to make this work. It has to. If we can bake our buns as usual, in peace and quiet, Greta will be able to eat them as usual, and then everything will be resolved, fixed. It's going to be easy as pie. Baking buns is after all our favourite activity. So we bake, dancing around in the kitchen so as to create the most positive, happiest bun-baking party in human history.
But once the buns are out of the oven the party stops in its tracks. Greta picks up a bun and sniffs it. She sits there holding it, tries to open her mouth, but… can't. We see that this isn't going to work.
"Please eat," Svante and I say in chorus. Calmly, at first. And then more firmly. Then with every ounce of pent-up frustration and powerlessness. Until finally we scream, letting out all our fear and hopelessness. "Eat! You have to eat, don't you understand? You have to eat now, otherwise you'll die!"
Then Greta has her first panic attack. She makes a sound we've never heard before, ever. She lets out an abysmal howl that lasts for over 40 minutes. We haven't heard her scream since she was an infant.
I cradle her in my arms, and Moses lies alongside her, his moist nose pressed to her head. Greta asks, "Am I going to get well again?"
"Of course you are," I reply.
"When am I going to get well?"
"I don't know. Soon."
Read more: www.theguardian.com