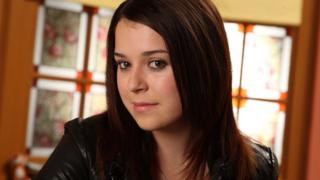 Tracy Beaker is returning – but now she's an adult trying to bring up a child on her own.
The original stories centred on a young Tracy talking about her life in the "dumping ground" of a care home.
Author Jacqueline Wilson says she's bringing back one of her most famous characters because she wanted to explore what sort of mum Tracy would be.
The writer told The Observer: "With Tracy, you get all this mouthiness, all this cheek, all this rushing around seemingly not being scared – but inside, even as an adult, there are a lot of insecurities."
Newsbeat's been speaking to two women who, like Tracy, grew up in care and are now single mums.
'I'm making it up as I go along'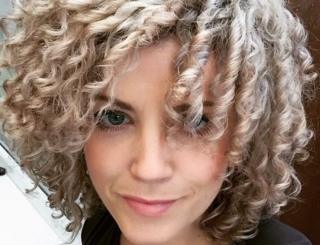 Laura Worthington is the eldest of eight siblings. Her dad died when she was four years old and her mum's new partner was abusive.
When she was 11, Laura and her siblings were removed from the family home.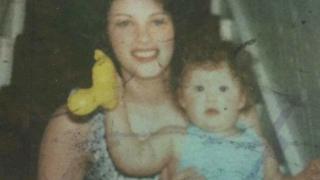 And while some of her sisters were adopted, she wasn't.
"Me and a couple of others were put into foster care, which was a really awful experience," Laura tells Newsbeat.
"You've got to deal with what's happened to you, what you've been through as a kid, then the separation from your sisters and brothers, which was traumatic in itself, and the added pressure of being in school," she says.
Laura describes feeling like she had no support from social services, but says her foster mum "had a lot of patience" and got her through some difficult times.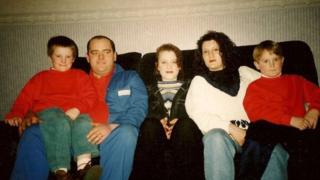 As an adult, things didn't get any easier.
"As a care-leaver you're just left to go out into the world on your own and cope with everything that you've been through with no support."
"You get a cheque but you don't get any kind of help to deal with finances and give you life skills and all those kinds of things that maybe a mum and dad would teach you."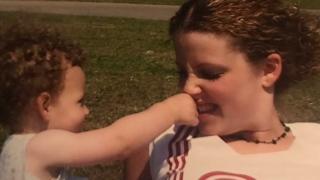 Despite that, Laura managed to turn her passion for baking into a career and set up her own baking company in Liverpool.
She also always wanted to have children, and is now a single mum to three daughters.
"I didn't really have any guidance in terms of what parents should be so it's difficult, I'm making it up as I go along," she says.
But Laura, now 39, says she wasn't worried about being a mother, because she spent so much time as a child looking after her younger brothers and sisters.
"We'd be left for days and weeks by my mum and stepdad, so I would cook and clean for them," she explains.
"My girls are aware of what I went through as a child. I just want them to do well and be happy – that's my number one concern and aim.
"I'm very loving towards them. I'm not trying to make up for what I didn't get but I just know what I would have wanted."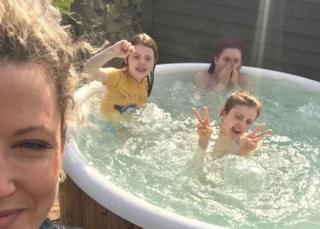 The original Tracy Beaker stories, published in the early 90s, were groundbreaking in terms of subject matter.
"She is one of the only unreliable narrators in children's literature," says Helen Day, a senior lecturer in English Literature at the University of Central Lancashire.
"By that, I mean a narrator who doesn't always tell the truth, largely because of bravado, for example because she can't admit that her mum has left her."
"An eight year old reader has to work hard to realise that when Tracy tells the reader she has hay fever, it's really to cover up her tears."
Jacqueline Wilson has spoken of the stigma that surrounded children in care and that Tracy wasn't seen as a suitable role model.
"It was very much felt that she wasn't pretty, she wasn't good. But that was then," she told The Observer.
'I'd been abandoned by my birth mother'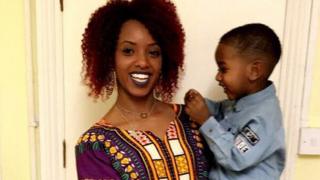 Florida Yacub arrived in the UK hidden in a lorry when she was 11. Originally from Eritrea, she'd been living at the Calais migrant camp.
When the lorry was stopped and she was discovered by police, Florida was placed into emergency foster care.
"I had attachment issues because I'd been abandoned by my birth mother," Florida tells Newsbeat.
"But my foster carer became the mum I never had. She gave me everything – advice on things like periods, what it's like to have sex.
"All these things to make sure I knew how to live as a woman – everything a mum would tell her daughter."
But when Florida was 17, she decided it was time to move out and that's when things went downhill.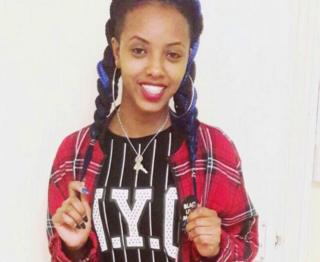 "I was living with other girls who'd been in care and they were doing lots of drugs and partying. I didn't want any part of that. I was always getting into fights and arguments."
Florida moved seven times over the next year and admits to taking a number of overdoses.
She eventually got a place of her own and when she was 21, gave birth to her son, Aidan.
"He's given me a reason to live," says Florida.
Being abandoned by her own mother and growing up in care has only strengthened her determination.
"I'm not scared of being a mum.
"My foster carer showed me what it means to be a mother – she taught me everything I need to know."
Now 23, Florida, who was helped by the charity Become, is doing a social science degree at university.
"I want to take every experience I can get, I want to change my life and give Aidan some of the chances I didn't get.
"I think my son is going to turn out great."
Follow Newsbeat on Instagram, Facebook and Twitter.
Listen to Newsbeat live at 12:45 and 17:45 every weekday on BBC Radio 1 and 1Xtra – if you miss us you can listen back here.
Read more: www.bbc.co.uk