For more than a week, vast nocturnal gatherings have spread across France in a citizen-led movement that has rattled the government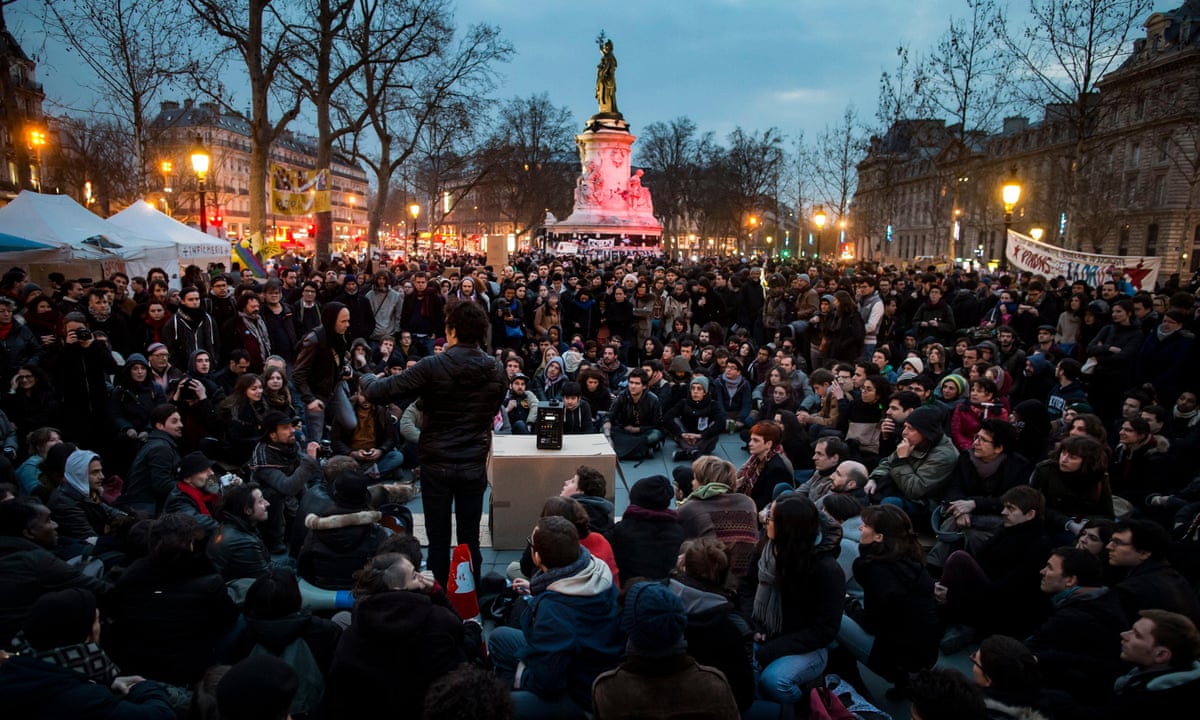 As night fell over Paris, thousands of people sat cross-legged in the vast square at Place de la Rpublique, taking turns to pass round a microphone and denounce everything from the dominance of Google to tax evasion or inequality on housing estates.
The debating continued into the early hours of the morning, with soup and sandwiches on hand in the canteen tent and a protest choir singing revolutionary songs. A handful of protesters in tents then bedded down to occupy the square for the night before being asked to move on by police just before dawn. But the next morning they returned to set up their protest camp again.
For more than a week, these vast nocturnal protest gatherings from parents with babies to students, workers, artists and pensioners have spread across France, rising in number, and are beginning to panic the government.
Called Nuit debout, which loosely means rise up at night, the protest movement is increasingly being likened to the Occupy initiative that mobilised hundreds of thousands of people in 2011 or Spains Indignados.
Read more: www.theguardian.com