My Polish grandmother has shared so many invaluable lessons with me. What could I teach her in return?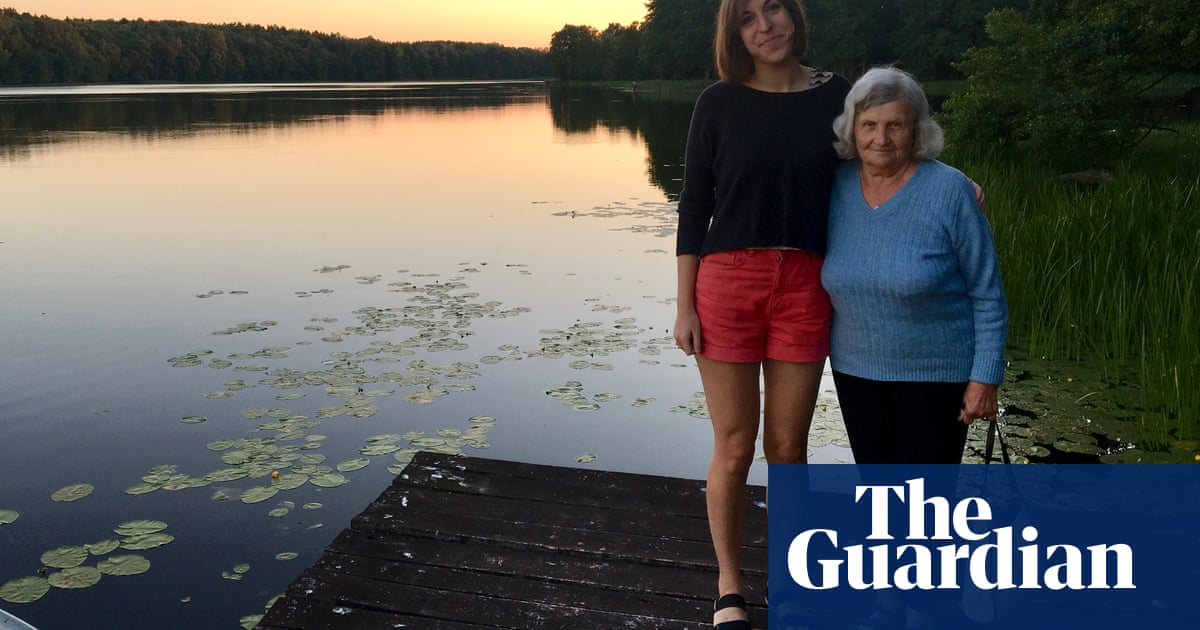 What is the secret to seducing a man? According to my 89-year-old Polish Catholic grandmother, offer him pickled cucumbers and ham. She told me this in hushed tones in my London kitchen three years ago, when I had just broken up with my boyfriend. Handing me a white ceramic plate divided into two sections, she explained that one part was for the ham and the other for the cucumbers. The fact that I'm a vegetarian, she added, shouldn't stop me serving ham to a man. I'm certain she believes that the magic plate secured for me the relationship I now have.
My life is woven through with advice like this from Babcia (the Polish word for grandmother). Ever since I can remember, she has been squeezing my hand and whispering wisdom into my ear, winking as she reveals answers to the kinds of questions we all ask. Food I should eat in order to live a long time? Herring, beetroot and pierogi dumplings fried with butter, cream and lard on top. How to be happy? Always look for the best in everyone, have a pot of soup ready for unexpected guests and make sure you pray regularly. Recently, though, to my surprise and delight, I have found a little of my own "wisdom" seeping back in the other direction.
Each year since I was born, Babcia has left her tiny, fourth-floor flat in provincial south-east Poland to stay with us in London for six weeks. Her daughter – my mother – moved to London more than 30 years ago after meeting my British-Jewish father on a visit to England to improve her language skills. Although Babcia and I have always lived in different countries, she has long been a stable presence in my life.
When I was a toddler, she left my grandfather (who didn't even know how to boil an egg) in Poland and came to stay for two months to look after me, so that my mother could study for her law finals. She pushed my buggy up Muswell Hill, one of the steepest parts of the city, to playgroup, taught me Polish folk songs and wrapped me up so warmly that I was fit for a Siberian winter. Now that I'm 30, she still tries to make me wear seven jumpers on a spring day but, more importantly, we also spend our time talking.
Almost daily she will mention her plans for my impending Catholic wedding, which she insists will take place in her favourite church in the middle of the Polish countryside; never mind that I'm not actually engaged and have never mentioned that I want a wedding. I've been with my boyfriend for two years, but since I was a teenager, I've felt unsure that marriage was something I would ever want. In Babcia's eyes, however, the fact that he came with me to see her in Poland last summer means I may as well have a diamond ring on my finger and be spending my spare time browsing Vera Wang for veils.
Read more: www.theguardian.com