The Guardian joins the predawn queue at Melbournes Lune Croissanterie to try what may (possibly) be the best croissants on the planet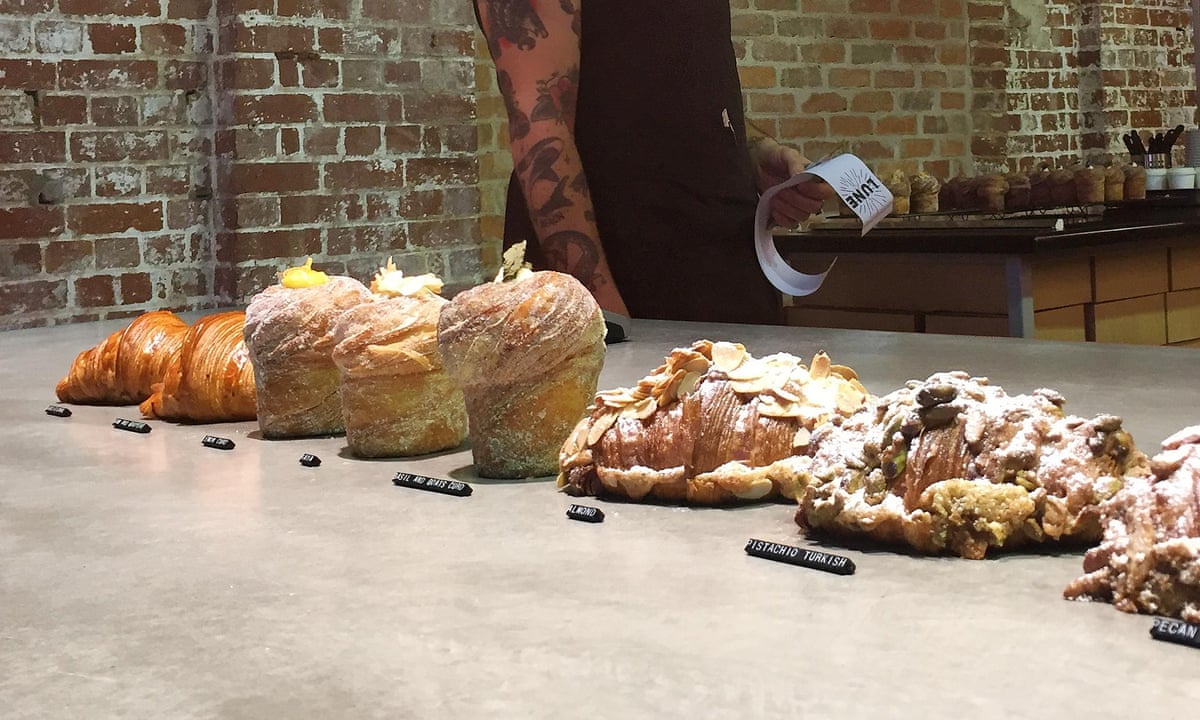 Its cold and dark and there is no one here. Lune Croissanterie, a Melbourne institution that the New York Times this week said made possibly the best croissants in the world, is infamous for long pre-dawn queues of people prepared to wait hours to sample its flaky pastries.
But at 6am on Thursday, two days after NYT food critic Oliver Strand said he still dreams about these croissants, the residential Fitzroy street that houses the squat grey bakery is empty. The first patrons arrive minutes later, hunched into black jackets. One of them is Stanley Csu.
Before in the old address we had to come very early, like 4am, but now with the bigger place they make more croissant and you can get there like 7am or 8am and still get croissant, he said.
That is a lot of effort to procure some fancy bendy bread, especially when quite good croissants can be found in most Australian neighbourhoods for much less fuss, but Csu says its worth it.
By the time the roller door opens at 7.30am, the queue is 30-strong.
Fifth in line in Victoria Bishop, a pastry chef from Brunswick who has been sent on a reconnaissance mission by her colleagues. Its her first Lune experience but she knows the place by reputation.
Im not a big croissant fan, but everyone raves about them, she said. Weekend queues wind around the block but Bishop said people were more sensible on Thursdays. They cant really take time out of their work life to come get croissants.
Read more: www.theguardian.com