Macedonias capital was rebuilt after the 1963 earthquake with a cutting-edge modernist vision. Now, critics say the hollow Doric columns and clumsy statues of antiquitisation are transforming the city into a mini-Las Vegas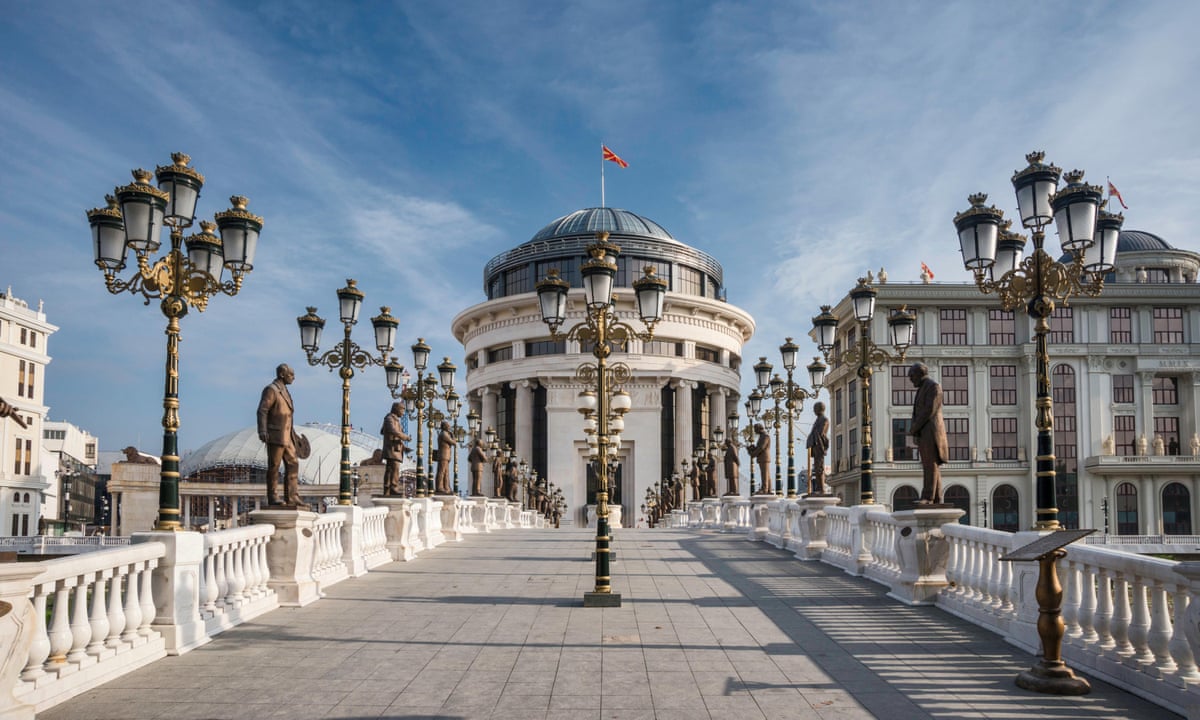 Changes like this usually happen through wars and natural disasters.
The academic and activist Iskra Geshoska is describing a project called Skopje 2014, a comprehensive plan to beautify the city centre of Macedonias capital.
It is seen at its most extreme along the river Vardar, where construction work is intense on a new, instant city centre replete with more heroic statues than youd find in cities 10 times Skopjes size. With astonishing speed, a modernist city has been transformed into a mini-Las Vegas.
Along the river are two very approximate reconstructions of historic buildings, and several oversized government headquarters, all within an idiom of Corinthian columns and mirror glass that has been absent from most European cities since the late 1980s; they are linked by bridges lined with golden candelabras and yet more statues. Behind them stands a 1960s city of brutalist high-rises and office blocks, but many of these are undergoing an extraordinary redesign with hollow Doric columns being affixed to slender concrete pillars.
For the government of the former Yugoslav republic, this project is making their capital truly European. It is linking it, through a process of antiquitisation which involved decorating the city with ancient-looking monuments to the glorious past of Alexander the Great, which the Greeks would deny them. (Absurdly, Greece has regularly blocked Macedonias accession to Nato or the EU for its use of the name.)
Read more: www.theguardian.com