The sweet spot A light and fruity dessert, perfect for saying goodbye to summer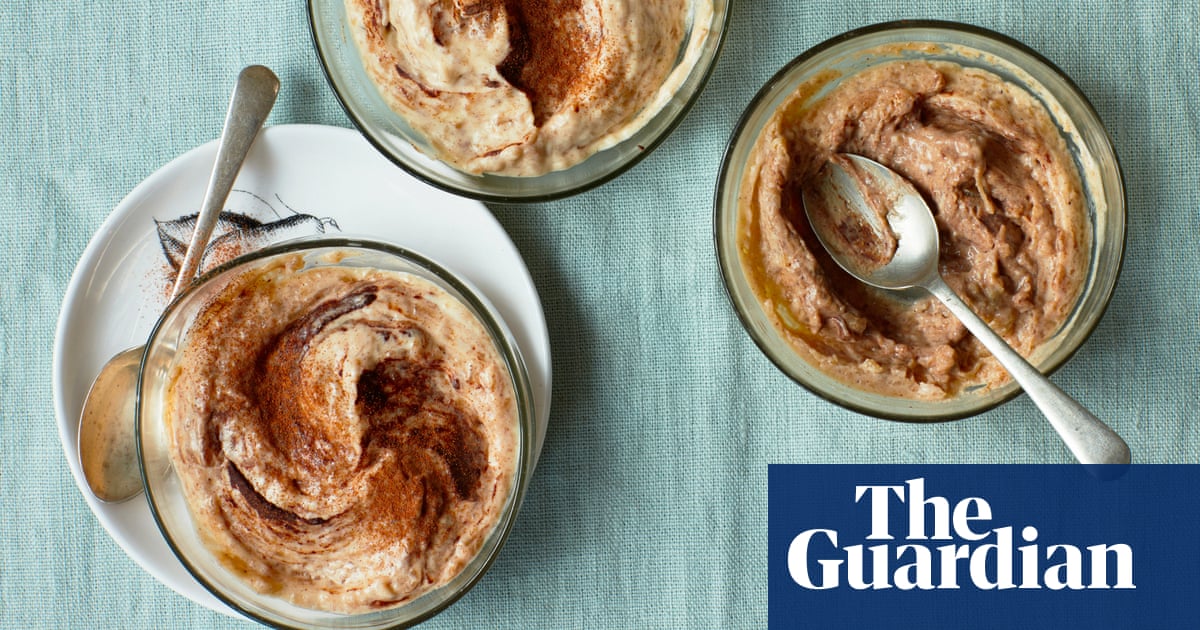 With autumn nearly here, I find myself wondering, once again, what to do with the mountain of apples from the old tree in my parents' garden. Pies and crumbles of course, and maybe a few jars of chutney. But this year I'll also be making something a bit different: a delicate, rich mousse with a layer of tangy, sweet stewed apples running through. Perhaps the last cold dessert I'll want to make before the weather truly chills and all I'll crave is warm bowls of custard.
Bavarian apple mousse
Prep 10 min
Cook 40 min
Cool 2 hr
Serves 6
For the compote
2 bramley apples
200g caster or granulated sugar
Juice of 1 lemon
2 tsp ground cinnamon
For the mousse
3 leaves gelatine
3 large egg yolks
230g whole milk
60g caster sugar
230g double cream
Start by making the apple compote: peel and finely grate the apples. Pour the resulting juice and fruit pulp into a medium saucepan along with the sugar and lemon juice.
Bring to a boil over a medium heat, then continue to heat until the liquid has evaporated and the mix comes together as a paste. Stir in the cinnamon and set aside to cool.
To make the mousse, put the gelatine leaves in a bowl of cold water. Make a custard by stirring the egg yolks, milk and sugar in a saucepan over a medium heat. Continue to cook until the custard thickens. Then remove from the heat and leave to cool for a couple of minutes before stirring in the gelatine. Pour the mix into a bowl, cover with clingfilm and put it into a larger bowl filled with ice-cold water.
Keep checking on the custard as it cools, giving it an occasional stir and scraping down the bowl with a spatula. As it cools below body temperature, the gelatine will start to set. At this point you're ready to mix in the cream. Whip the cream to soft peaks with an electric whisk, then fold it into the custard until fully mixed in.
Stir the mousse through the apple compote so that you can still see distinct streaks of apple, then decant into individual serving bowls and pop them in the fridge for another couple of hours until ready to serve.
Read more: www.theguardian.com