Observer Food Monthly chooses its favourite recipes for brunch including steak and eggs, classic pancakes and congee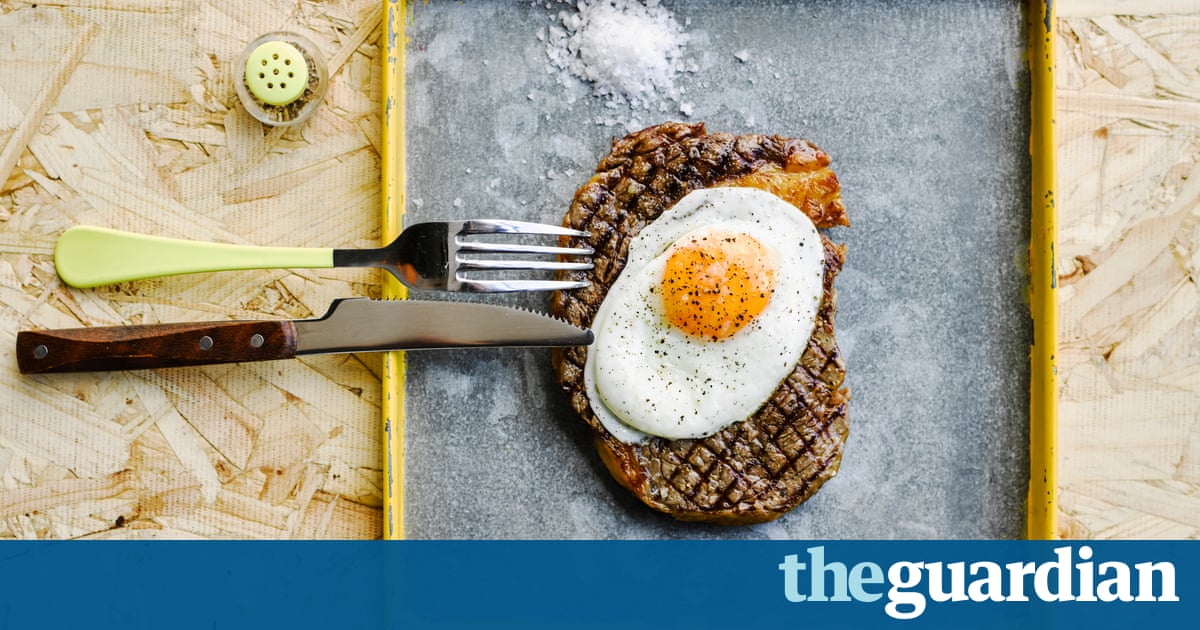 Robert Reids steak and eggs
At Balthazar, we use Angus Aberdeen grain-fed beef for this, and we cut the 300g steak from a small loin to ensure a consistent thickness of around 2cm. Before cooking, leave the steaks out of the fridge for about 15 minutes to bring them up to room temperature; this will help the cooking process.
Serves 2
steaks 2 x 300g
table salt a pinch
freshly ground black pepper
sunflower oil 100ml
free range eggs 2
Maldon salt flakes
Season the steaks on both sides with table salt and black pepper. Heat up a non-stick griddle pan on a medium heat. When hot, put the steaks on the pan diagonally (if you cant fit both on, do one at a time) and cook for 2 minutes, then move diagonally for another 2 minutes so that you get a diamond lattice effect on the steaks. Repeat on the other side. Take out of the pan and put onto 2 warmed plates to rest for 5 minutes. The steaks will be cooked medium (see below).
While the steak is resting, start frying your eggs in a non-stick frying pan. Put a little sunflower oil into the pan and heat up on a medium heat. Slowly crack your eggs into the pan. Cook slowly. When cooked, gently remove and put one on top of each steak. Serve immediately.
A good rule of thumb for cooking steaks is: 3 minutes on each side for medium rare; 4 minutes on each side for medium; 5 minutes or longer on each side for well done, all on a consistent heat. Always leave to rest for 5 minutes before serving.
Robert Reid is executive chef at Balthazar London WC2; balthazarlondon.com
Nigel Slaters crepes with apples, maple syrup and vanilla cream
Read more: www.theguardian.com