Big government helped make America great but it was so successful its effect has become invisible. Anti-Washington hatred helps only the super-rich and puts progress at risk for millions living with wage stagnation and rising inequality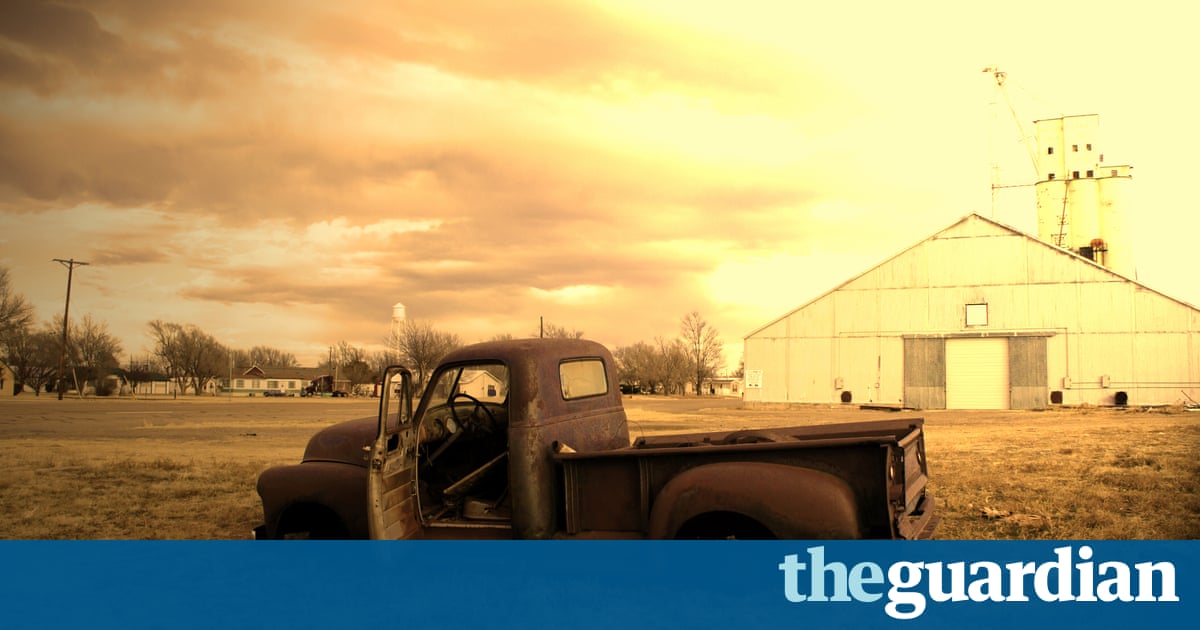 Do you remember, your President Nixon?
Do you remember, the bills you have to pay?
Or even yesterday?
David Bowie, Young Americans
The collective memory of America is short. During the 2010 midterm elections, it seemed like every other house in my north Dallas neighborhood sported a Had Enough? Vote Republican! yard sign. As if it had been two hundred years, instead of two, since the US economy was on the brink of collapse, with panicked credit markets, huge banks and insurance companies about to topple into the void, a flatlining auto industry, the Dow Jones plunging toward 6500, and job losses topping 700,000 a month, not to mention the wars that had turned the budget surpluses of the late Bill Clinton years into massive deficits, all courtesy of a two-term Republican president whose party controlled Congress for six of the last eight years. Yes, please! Take us back to the good old days of 2008!
Two years. The perpetual fog of American forgetting-gas had done its work. If two years are all it took to erase the memory of the worst economic meltdown since the Great Depression, then we shouldnt hope for much awareness of that earlier crisis some 80 years ago, though there are a few old heads still around who lived it, and the experience of those times can be found readily enough in the archives and histories of the era.
The country, to put it mildly, was different back then. Life was harder, and in places like the Texas hinterland which today forms the big beating heart of the states Republican base it was a close approximation of 14th-century European peasant hell. The vast majority of rural Texans lived without electric power, which meant no refrigeration, no water pumps, no indoor plumbing, no furnaces, no electric stoves, no incandescent lights, no motors to power machines for milking or shearing.
Even for those of us only one or two generations removed from the farm, its almost impossible to conceive just how different life was, although the phrase nasty, brutish, and short comes to mind. Among the best guides to that time is The Sad Irons chapter of The Path to Power, the first volume of Robert Caros biography of Lyndon Johnson, which delivers a harrowing portrait of life as a medieval slog plunked down in the middle of 20th-century America. To take just one aspect of the slog: water. Packing water from the source a stream or a well to the house was a daily beatdown that often fell to the farm wife. As Caro writes:
A federal study of nearly half a million farm families would show that, on the average, a person living on a farm used 40 gallons of water every day. Since the average farm family was five persons, the family used 200 gallons, or four-fifths of a ton, of water each day 73,000 gallons, or almost 300 tons, in a year. The study showed that, on the average, the well was located 253 feet from the house and that to pump by hand and carry to the house 73,000 gallons of water a year would require someone to put in during that year 63 eight-hour days, and walk 1,750 miles.
Laundry was done outside, an all-day, muscle-intensive process that began with a huge vat of boiling water suspended over a roaring fire imagine that on a July day in Texas next to which someone almost always the farm wife would stand punching clothes with a paddle or broomstick, the human equivalent of an automatic washing machine. Cooking was done with wood stoves, which were kept burning most of the day summer and winter for meals and baking, which in turn required constant tending firewood in, ashes out. Because of the lack of refrigeration, most meals had to be prepared from scratch. In order not to starve in winter, a family had to can fruit and vegetables in summer, a hellishly hot process that went on for days and required the utmost precision. The wood stoves were also used to heat irons for pressing clothes, actual six- or seven-pound slabs of iron that had to be scrubbed, sanded, and scraped every few minutes to remove the soot. Farm wives dreaded the tedium of ironing day; hence, the sad irons. Caro goes on:
A Hill Country farm wife had to do her chores even if she was ill no matter how ill. Because Hill Country women were too poor to afford proper medical care they often suffered perineal tears in childbirth. During the 1930s, the federal government sent physicians to examine a sampling of Hill Country women. The doctors found that, out of 275 women, 158 had perineal tears. Many of them, the team of gynecologists reported, were third-degree tears, tears so bad that it is difficult to see how they stand on their feet. But they were standing on their feet, and doing all the chores that Hill Country wives had always done hauling the water, hauling the wood, canning, washing, ironing, helping with the shearing, the plowing and the picking.
Because there was no electricity.
This state of affairs wasnt limited to Texas. In the early 1930s, more than six million of Americas 6.8m farms were without electricity. From sundown to sunup these farmers and their families practically lived in the dark. Most kerosene lamps provided 25 watts of light at best, barely sufficient for reading, and they were dirty, difficult to use, and dangerous. Many farmers preferred to do their pre-dawn chores in the dark rather than risk having a kerosene lamp in the barn. Radio, of course, was out of the question. The news and entertainment available to urban America were effectively blacked out in rural areas.
Then the Great Depression transformed what was an extremely hard life into an impossible one. With prices for crops, in real terms, falling below what theyd been in colonial times, financial disaster began to overwhelm rural America. By the end of 1931, 20,000 farms a month were being foreclosed, with even greater numbers on the horizon. Farmers pleas for relief among them, a moratorium on foreclosures were rejected by President Hoover, who in effect told America to quit whining and go chew on its moral fiber. Hoover seemed ignorant of a basic fact of human nature: people tend not to be models of obedience when theyre starving to death. They had put their faith in government, as one contemporary reporter said of the farmers, and government had failed they reached a point where they could stand the strain no longer and moved toward open rebellion.
Youre not likely to find this episode of American history in the school books. In Iowa, the Farmers Holiday Association organized a strike in which farmers refused to bring food to market for 30 days. The strike soon spread to the Dakotas, Kansas, Minnesota, Missouri, Nebraska and beyond. Roads were picketed, then blockaded to enforce the strike. Telephone operators coordinated with striking farmers to warn them when soldiers or lawmen were headed their way. When 60 strikers were arrested in Council Bluffs, Iowa, a thousand farmers marched on the jail and forced their release. Four thousand men occupied the Lincoln, Nebraska, statehouse, and another 7,000 marched on the statehouse in Columbus, Ohio with the intention of establishing a workers and farmers republic. Across the midwest, farmers began to band together in armed groups to stop foreclosures; lawyers and judges were threatened with hanging, stripped and beaten, and in at least one case, murdered. Rebellion in the Cornbelt: American Farmers Beat Their Ploughshares Into Swords was the title of a December 1932 article in Harpers that described the farmers increasing desperation and militancy.
The cities were no calmer. Five thousand men took over the Municipal Building in Seattle. Thousands of unpaid teachers in Chicago mobbed the citys banks, and in New York, a Communist party rally in Union Square drew 35,000. Twenty-five thousand Bonus Marchers first world war veterans occupied Washington, setting up camp with their families on the Mall; Hoover had them routed by US soldiers using teargas and fixed bayonets. Campaigning for re-election that fall, the president was greeted by snarling crowds and chants of Hang Hoover! A gridlocked Congress dithered and bickered, inspiring one columnist to label it, The Monkey House.
To scholars its known as the mixed economy, the combination of dynamic free markets, effective government, and a strong labor movement that characterizes the worlds most prosperous nations. Strict laissez-faire capitalism created extraordinary wealth in late 19th- and early 20th-century America. It also created extraordinary concentrations of economic and political power that threatened to undermine democracy, along with such virulent side-effects as frequent bank panics, wild vacillations of boom and bust, extreme social and income inequality, and monopoly control of major industries. The Gilded Age robber barons the Goulds, the Vanderbilts, the Morgans and Rockefellers did quite well under laissez-faire. Most of the rest of Americans were still stuck in the ditch, with little to no economic security, life expectancy of roughly 45 years and horrific infant mortality rates that claimed 300 babies per 1,000 in the cities.
Recognition was growing that the extraordinary pressures of industrial capitalism required an updating of the social contract. Theodore Roosevelt acknowledged as much when he said in 1910, The citizens of the United States must effectively control the mighty commercial forces which they have called into being. But it took the leadership of another Roosevelt, Franklin, along with the existential crisis of the Great Depression, to galvanize the political will that brought about this transition from laissez-faire capitalism to the mixed economy.
Read more: www.theguardian.com