From Dominique Ansel, inventor of the cronut, comes this next chimeric dessert, a cookie shaped into a shotglass and filled with vanilla milk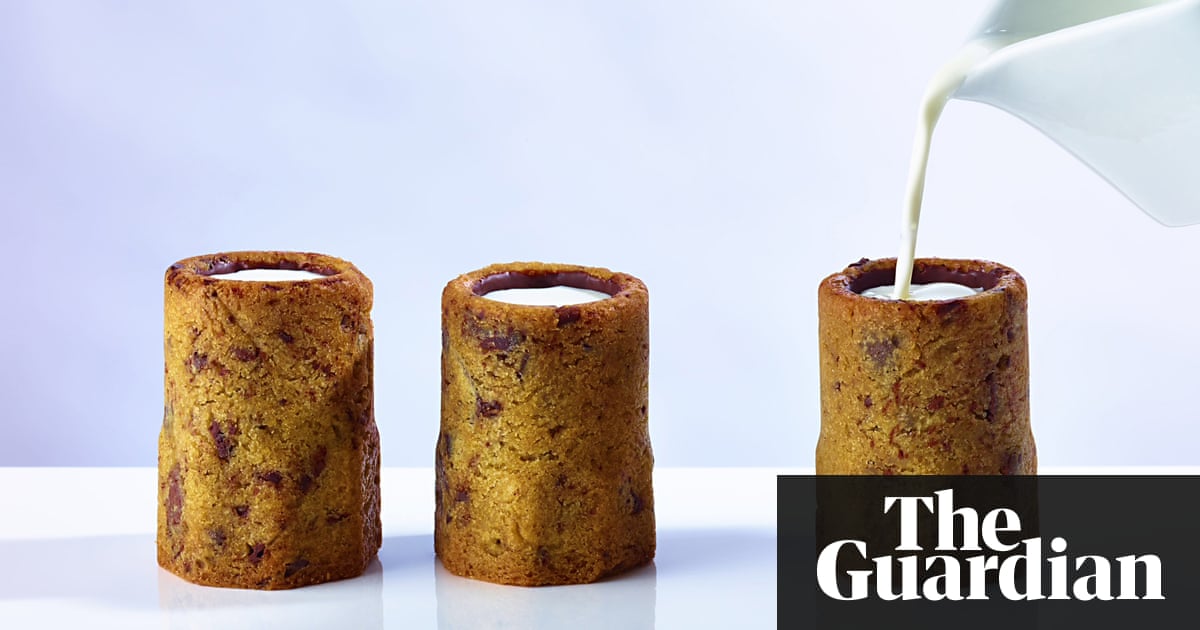 It has been five years since Dominique Ansel, the French baker-turned-celebrity-baker, created the cronut. That's five years of the $5 (£3.75, although Ansel charges £4.50 for it at his London bakery) croissant-doughnut hybrid, which Ansel trademarked within a fortnight of it going on sale at his eponymous bakery in SoHo, New York. Five years of queues and waiting lists and pre-orders and scalping (buying and reselling at a markup), and a small but steady black-market economy on Craigslist, where, at one point, cronuts were going for $100 each. And five long, slow, unholy years of subsequent food hybrids and baked-up portmanteaus, including baissants (bagel croissants) and flagels (flatbread bagels), hoping for the same success.
How do you follow that at the Dominique Ansel Bakery? With more chimeric inventions, of course, including the cannibalistic What-a-Melon Soft Serve (watermelon ice-cream inside watermelon), frozen s'mores (ice-cream inside marshmallow, served on a stick) and – what the bakery's saleswoman told me had come closest to topping the cronut's success: the cookie shot.
Even today, the cronut endures. I could tell where the New York bakery was before I reached Spring Street by the tour group walking down the road towards it, one holding a large flag overhead Iwo Jima-style, and by the 16-person queue, which included three New York cops. Inside, people ate cronuts with cutlery. I waited, ordered a cronut (which should be spelled croughnut, but isn't) and the cookie shot ($4.50/£4 in London).
While the layered puff pastry cronut is fried to a light crisp and gently collapses in your mouth, the cookie shot requires a seat and two hands: one to pour in the Tahitian vanilla milk and one to hold the chocolate chip cookie, which has been shaped into a shot glass as big as my palm. The milk comes from Swede Farms in upstate New York and is cold-infused with vanilla beans for 24 hours. You sip and eat, the cookie somehow staying firm. People stare. You get chocolate everywhere. It's large and sweet and joyous.
Ansel created the cookie shot a year after the cronut. Recently, I'm told, they have updated the recipe – the cookies now come cold, making them easier to eat. This may have boosted sales: in London, they sell "hundreds" the baker there tells me.
Essentially, the cookie shot is a spin on the milk-and-cookies formula. Purists have criticised them because, of course, traditionally you would eat the cookie, then drink the milk – impossible when the cookie also functions as a tumbler. The cuteification of an adult thing, the shot glass, is a power move; a way to render something "bad" as good, or something serious as fun. Who knew condescension could taste so good?
Read more: www.theguardian.com