From Rafael Nadals plucky pre-serve shorts act to the superhero stance of Gloucesters Rob Cook, players would rather risk ridicule than change routines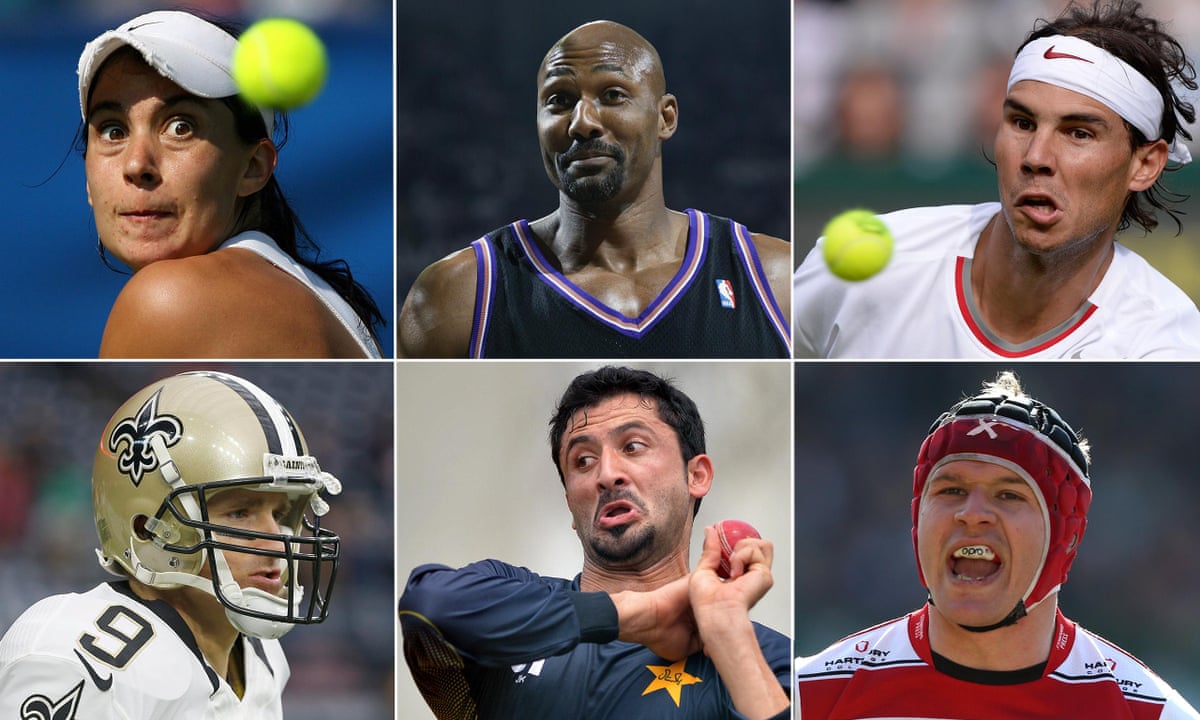 1) Nadal and his shorts

If there is a single episode that fully captures the essence of Andy Murrays weird and wonderful eccentricities, it is probably the time when he suffered several shorts malfunction during his victory over Marcos Baghdatis at Wimbledon in 2012 and lost two points after tennis balls kept falling out of his pockets during rallies, like a down on his luck magician who couldnt stop the dove from slipping out of his sleeve. It felt like it was always about to happen Murray said. It lost me two points.
Yet while the sartorially challenged Scot volleyed a barb at the depth of his pockets, Rafael Nadal took a different approach when he was asked about his odd little habit of tugging at his shorts before a serve in 2010. Its not the fault of the clothes, Nadal said. Its a habit that I picked up when I was competing when I was young. I am trying to break the habit, but its not easy. After all, what is Nadal supposed to do? Tie his hands together? Rub chilli powder on the back of his shorts? Ditch them altogether?
With no one able to offer a viable solution, Nadal has been unable to shake the short tugging addiction that has made his pre-serve routine one of the stranger sights on the mens tour and, indeed, helping him to unsettle and fluster his opponents by keeping them waiting for as long as possible up the other end of the court. Bounce, bounce, bounce. Scratch, scratch, scratch. Bounce, bounce, bounce. Scratch, scratch, scratch. Bounce, bounce. Scratch, scratch. Bouncy, bounce. Scratchy, scratch. Bounce. Scratch. Scratch. Bounce. Man, Nadals uncle Toni said in 2012. At first I didnt mind, but a player who puts bottles and not step lines is obsessive. Once he told me about a movie, As Good As It Gets How superstitious the main character was! And I said, Hes like you. And he replied: No, no.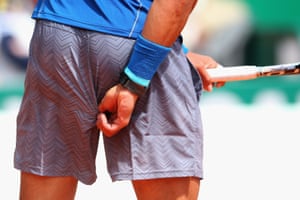 Read more: www.theguardian.com