Neighbours in Schaerbeek did not notice anything odd until police came on Tuesday shouting at them to put their hands up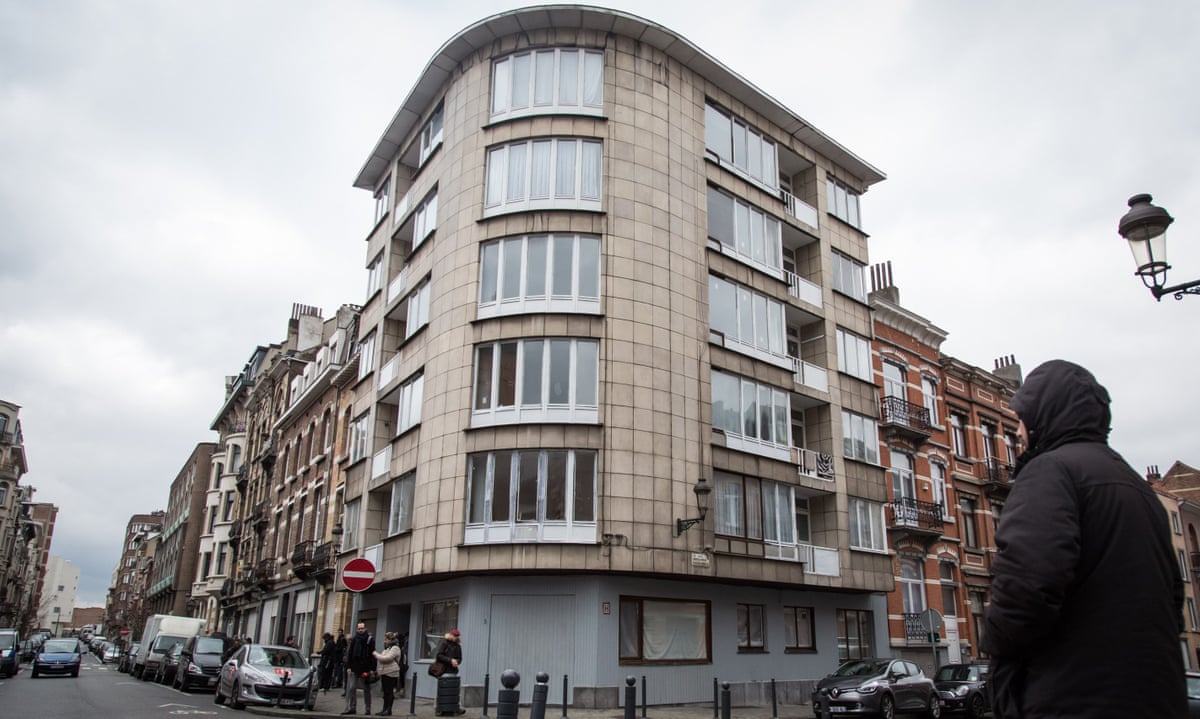 The four men staying at a top-floor flat in Schaerbeek, north-east Brussels didnt talk much to their neighbours.
The grey, five-storey corner building on a quiet street was shabby and in the process of being decorated. It had recently been sold, locals said, and housed quite a few short-term lets. The Post-it notes and layers of sticky tape used to stick new residents names near the buzzers suggested it was a building whose tenants changed often.
The letterboxes were all stuffed to overflowing with junk mail and supermarket coupon catalogues. In the small entrance hallway, a bare bulb poked from a broken light, there was paint dotted across the old mosaic-tiled floor and signs of decorating work going on the first floor.
I spoke to them once, there were two brothers, said a local painter and decorator of the mysterious group of men who had spent time on the fifth floor. I saw one of them in the lift only once he had a beard but he never spoke, and the others I never saw at all, said Jairo Valderana, a Colombian who lived next door to them on the fifth floor, his front-door metres away from the mens hideout. Valderana, who arrived in Brussels with his wife and daughters, aged 14 and 18, a month ago said he had never heard anything strange from the flat until police arrived on Tuesday night shouting at all the neighbours to put their hands up.
On Tuesday at dawn, it was from this fifth-floor flat that three men ordered a taxi to Zaventem airport. When the driver arrived to collect them, they were reportedly angry that they could not fit all their luggage in the boot and they left behind one of their five bags. On arriving at the airport departures terminal, they refused to let the taxi driver help unload the bags, which the driver found odd.
Soon afterwards, one of the men, heavily built Ibrahim el-Bakraoui, 29, who had been carrying explosive material in his bag, blew himself up at the airport terminal alongside a second as yet unidentified bomber who also died. The third man dressed in a light jacket, hat and glasses, whose luggage contained the biggest bomb, is thought to have left his bag and ran out of the terminal before the explosions. His bag was later blown up, causing no casualties, by police bomb disposal teams in a controlled explosion. He is still on the run.
Just over an hour later, Bakraouis younger brother, Khalid, 27, blew himself up in a suicide bomb on the Brussels metro. In total, 31 were killed and 270 injured in the worse attacks ever on the Belgian capital.
Read more: www.theguardian.com