Khloé Kardashian, the third sister of the trio, is reportedly finally having her own kid. Unlike Kim and Kourtney, she's had lot of time to prepare herself for this, not only helping to take care of her sister's kids as Aunt Khloé, but also with some of her boyfriends, who had kids by previous girlfriends. Here are some Khloé Kardashian quotes about motherhood that show that, of her sisters and step sisters, she'll probably be the best mom.
Khloé certainly has had practice. Her older sisters Kourtney and Kim have five children between them. Kourtney has three: Mason, Penelope and Reign, all of whom were born between 2009 and 2014, and all three pregnancies were part of the show. Kim, as we know has two children with Kanye West, North West (born 2013) and Saint West (born 2015). Khloé is officially godmother to North. Kim is reportedly expecting her third child, via surrogate, sometime early next year.
Meanwhile, Khloé also got practice via her first husband Lamar Odom, who had two children from previous relationships when they married, a daughter, Destiny and a son, Lamar Jr. Though his relationship with Khloé melted down, both children appeared in their short lived spin-off , which lasted two seasons.
Let's run down some of her quotes from .
On Being A Fun Mom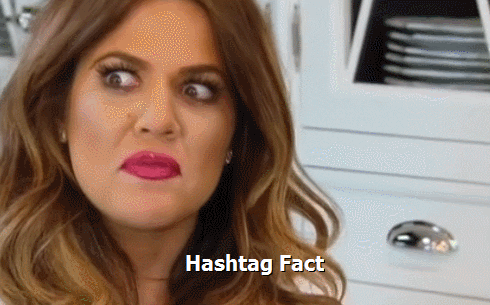 I'm a really fun aunt, so I hope I'm going to be a fun mom! I like to have fun and be silly and not take myself too seriously with the kids, so I hope that will translate when I actually have my own.
Khloé obviously prides herself on being an good aunt to her nieces and nephews. Parenting is hard, and sometimes it really sucks when you can't be silly and have fun. But even so, she's clearly looking to have a good time with this, and that's one of the most important things, especially if she winds up having a hard pregnancy like her sister Kim did.
Having babies is hard even for easy pregnancies, since you're essentially building an entire human life form from scratch inside your own body from spare cells. A good positive attitude and a determination to have fun is paramount under such circumstances, especially since the next 18 years or so will then be spent taking said life from a feral blob of need to a well mannered human who can function in tomorrow's society.
On Kid's Activities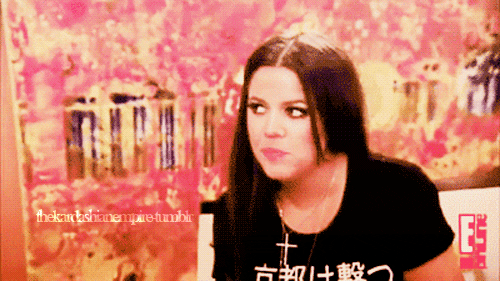 I absolutely adore baking with my nieces and nephews. It's super fun, and I love baking by myself, so what I like to do is have a cabinet for my baking essentials.
Khloé always talks about being organized. She prides herself on it, and that's a really important thing to both have when you're raising kids, as well as being able to let go of. Kids need a structured space, and being able to organize their lives when they're little can help them grow up to be organized adults.
Always remember, the point of having babies is actually to raise functioning adult members of society. Hopefully Khloé remembers that too.
On Raising Kids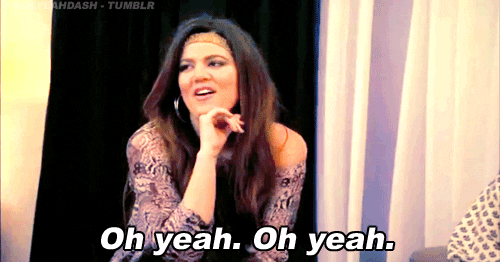 A lot of adults don't think it's their place to interfere with kids. I interfere all the time.
Khloe clearly is going to be a hands on sort when it comes to her kids. This isn't a bad thing, though some might worry that means she'll becvome a helicopter parent as the kid reaches their teenage years.
But I wouldn't worry too much about it. Kris Jenner, for all that she's clearly slightly insane, has raised five young women all of whom are smart savvy business women, and turned one daughter's accidental sex tape into an entire empire. Khloé has a great example in her mother to follow, both in allowing her children to make mistakes (sometimes on television!) and when to step in and keep them from going off the rails completely.