Judges find in favour of appeal, ruling there was no discrimination on grounds of sexual orientation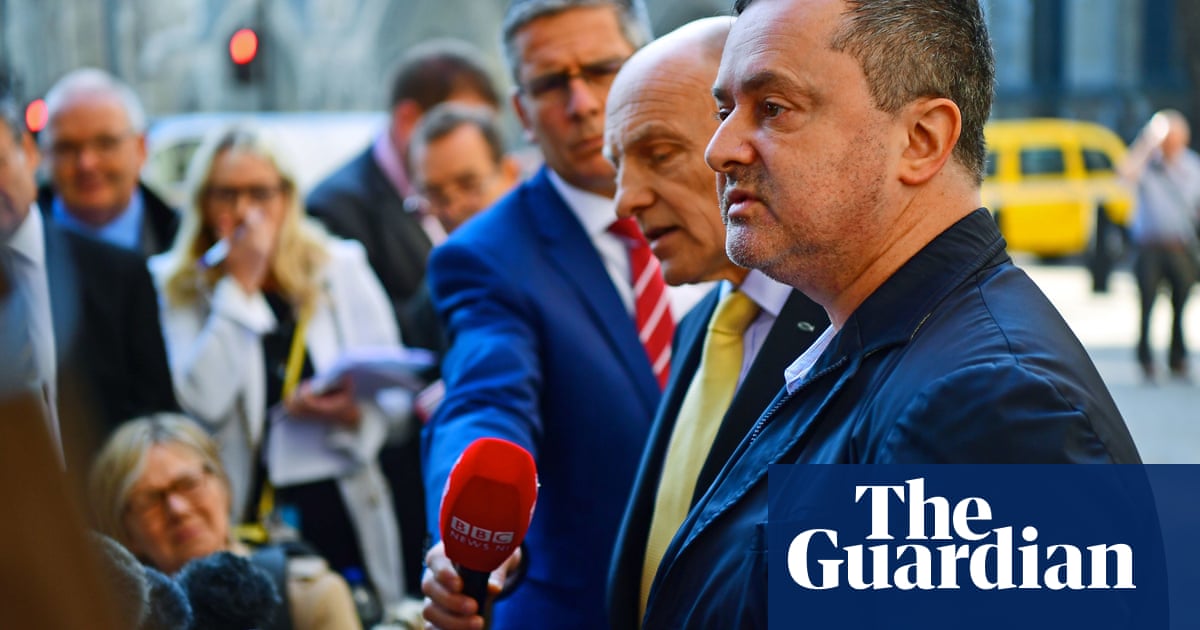 A Belfast bakery run by evangelical Christians was not obliged to make a cake emblazoned with the message "support gay marriage", the supreme court has ruled, overturning a £500 damages award imposed on it.
In a unanimous decision, the UK's highest court found in favour of an appeal by Ashers, which had refused to produce the cake in 2014 for Gareth Lee, who supports the campaign to legalise same-sex marriage in Northern Ireland.
The judgment, delivered after the supreme court's first hearing in Northern Ireland in May, reverses earlier decisions in Belfast county court and a court of appeal ruling that the company discriminated against Lee, who is gay, on the grounds of sexual orientation.
The five justices on the supreme court – Lady Hale, Lord Mance, Lord Kerr, Lord Hodge and Lady Black – found the bakery did not refuse to fulfil Lee's order because of his sexual orientation and therefore there was no discrimination on those grounds. The business relationship between Lee and Ashers did not involve people being refused jobs or services because of their religious faith, the judges added.
"It is deeply humiliating, and an affront to human dignity, to deny someone a service because of that person's race, gender, disability, sexual orientation or any of the other protected personal characteristics," Hale said in the judgment.
Read more: www.theguardian.com