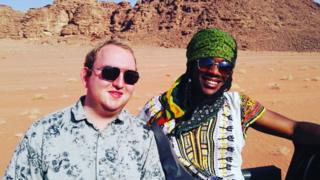 A "greed is good" mentality no longer holds sway for the new generation of job candidates. Instead, they want to join a firm that offers them a good quality of life, rather than just a healthy pay packet.
Londoner Adam Bradford and Californian Jordan Swain decided to set up their own business after struggling to find one which offered the right work-life balance.
The pair, who met on Instagram, have visited almost 30 cities on four continents to do research for Bradford Swain, their social enterprise consultancy.
Jordan says going it alone means they are able to work anywhere.
"We enjoy our ability to work from a cafe on a terrace in Morocco, from the beach in Kenya or from a hot-desk in central London if we need to," he says.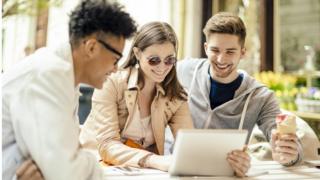 There are a growing number of people like Adam and Jordan who are happy to go it alone. And many firms are offering additional perks to attract and keep staff.
But such extras aren't always as good as they appear.
"I have spoken to people whose companies provided amazing perks – meals, healthcare and even alcohol if they had a party at home," says Dr Sandi Mann, senior psychology lecturer at the University of Central Lancashire.
"The downside is that they feel owned by the company and like they are expected to devote their life to it. They start to have less and less of a life 'outside' and work can become all consuming," she warns.
With that in mind, we took a look at some of the best ones.
---
Free holidays
Who? Airbnb, Macildowie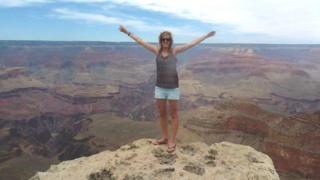 Airbnb, an accommodation rental website, gives its US employees a yearly allowance of up to $2,000 (£1,500; 1,700 euros) to stay in any of its properties around the world.
The firm was voted the best company to work for in 2016 on employer review website Glassdoor, with the travel perk seen as one of the most attractive aspects.
Row Davies is a senior consultant at Midlands-based recruitment firm Macildowie, which also offers free holidays as an employee incentive. She has won two trips to New York and four trips to Las Vegas as a reward for hitting targets.
Row says such holidays encourage employee loyalty: "After you've been on one trip you don't want to miss out in the future, so you feel like you need to work even harder to get onto the next one."
Unlimited paid holiday leave
Who? Netflix, LinkedIn, Virgin Management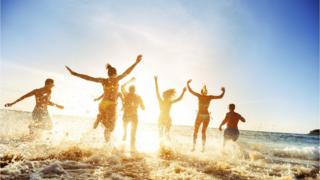 Netflix pioneered the concept of unlimited holiday. "Our vacation policy is take vacation. We don't have any rules or forms around how many weeks per year," the firm says on its website.
Likewise, networking site LinkedIn offers its US staff unlimited discretionary time off, which it claims gives them "more flexibility and a sense of empowerment".
When Sir Richard Branson heard about the policy from his daughter Holly, he decided to follow suit. Virgin Management – the investment and brand licensing part of his empire – brought in unlimited leave in 2014.
Sharron Pomells, people operations director at Virgin Management, said the decision had received "a great reaction" from staff.
But only a fraction of people who work for Virgin are in this division – 180 people – and it hasn't yet spread to other parts of the business.
Neither Virgin Management nor LinkedIn could provide figures of how many workers had taken up the perk.
And while unlimited holiday may sound incredible, the reality could be somewhat different.
Writing for the World Economic Forum, emotional intelligence expert Dr Travis Bradberry says: "Freedom gives people such a strong sense of ownership and accountability that, like business owners, many end up taking no vacation at all."
Egg Freezing
Who? Apple and Facebook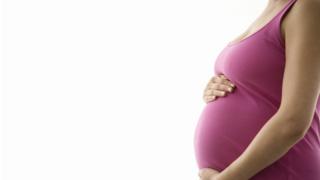 Apple and Facebook came up with a controversial solution to a notorious problem for tech companies – how to attract female workers to tech firms.
They offered to pay up to $20,000 (£15,000) towards their US female workers storing eggs, if covered by their insurance plans.
"We want to empower women at Apple to do the best work of their lives as they care for loved ones and raise their families," Apple said in a statement in 2015.
Freezing their eggs is one way for a woman to potentially have children later in life, or keep their options open until they are ready.
The schemes attracted criticism when they became public, with some saying they put pressure on women to defer having a family. And the success rate for egg freezing is not particularly high – in the UK, the pregnancy rate for transferring frozen embryos was 22.2% in 2014.
Bringing your dog to work
Who? Lots of employers, including Google and Mars Petcare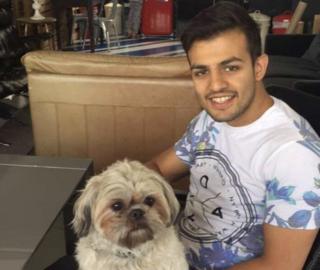 It may not be ideal for cat lovers or allergy sufferers, but one boss says having a Shih Tzu in the office has had a "sensational" effect on his workforce.
"Judging by the figures, pets will be even more popular than things we generally see as workplace essentials, like showers, by 2018," says Agarwal Tushar, co-founder of digital office space platform Hubble.
Dogs are a regular fixture in the office for 8% of UK employees, according to research by Reed.co.uk. Tech companies and pet-food firms are most likely to offer the perk.
Google is famously staffed by dog-lovers and the search engine even mentions the policy in its code of conduct, saying: "We like cats, but we're a dog company, so as a general rule we feel cats visiting our offices would be fairly stressed out."
However, employees have to check with their colleagues first before bringing in a canine companion.
---
Whether it's free holidays, time off or office dogs, the blurring between home and work life is a growing feature of many people's jobs.
But psychologists warn against the possible downsides too. "Everyone needs to be off duty sometimes – downtime is essential," says Dr Sandi Mann.
Read more: www.bbc.co.uk