Coders, cocktails and a bank heist in reverse the brothers who sued Mark Zuckerberg and hit bitcoin boom time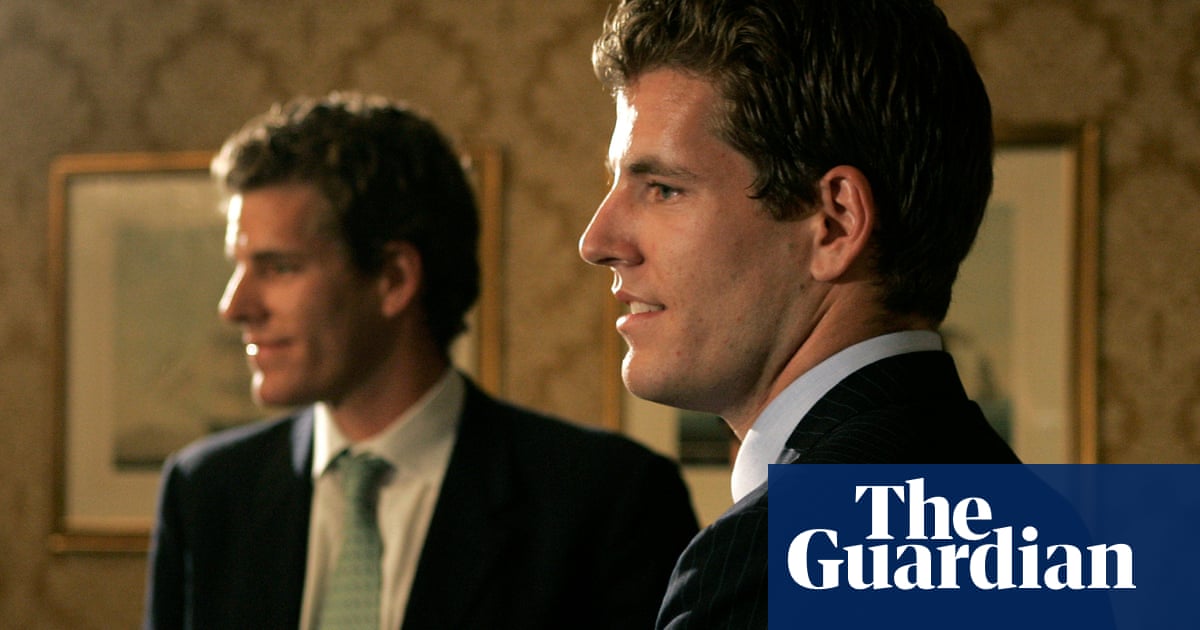 If you have seen The Social Network, you will remember the Winklevoss twins: tall, preppy Harvard students (both played by Armie Hammer) who also happened to be Olympic oarsmen and who ended up suing Mark Zuckerberg for allegedly stealing their idea to make Facebook. (Zuckerberg eventually settled for $65m.) In that film they were portrayed as faintly ridiculous comic relief, personifying the establishment against which the geeks triumphed. No doubt, then, they were eager to be interviewed for this book, in which they are the heroes.
Ben Mezrich wrote the non-fiction account on which The Social Network was based, The Accidental Billionaires, and since it seems that the word "billionaires" works well in a book title, he is back to tell the story of how the Winklevi – as they are commonly known, though for some reason he insists here on spelling it Winklevii – made an early big bet on bitcoin, the digital cryptocurrency, and won big.
So far that doesn't seem like much of a story – wealthy speculators speculate and accumulate – but what Mezrich does with it is more interesting than that. It ends up being a kind of anthropology of the bitcoin craze. On one side there are the libertarian anarchists who hate government and despise its "fiat money", and also think people ought to be free to buy drugs on dark-web supermarkets such as Silk Road, which ran entirely on bitcoin until it was shut down. (The twentysomething geek who controlled the site was eventually sentenced to two life sentences plus 40 years, with no possibility of parole.) On the other side there are – well, the Winklevi, who think bitcoin ought to be respectable and integrated into the regulated banking system.
Read more: www.theguardian.com