Almost two weeks after Apple Inc. secured permission to test its autonomous-car technology in California, the first images of the vehicle have been captured on Silicon Valley roads.
The white Lexus RX450h SUV emerged from an Apple facility this week and was kitted out with an array of sensors, according to a person who saw the vehicle and provided photos to Bloomberg News. The sensors included Velodyne Lidar Inc.'s top-of-the-range 64-channel lidar, at least two radar and a series of cameras. The sensors appear to be products bought off the shelf from suppliers, rather than custom-made, according to an industry expert who saw the photos. An Apple spokesman declined to comment.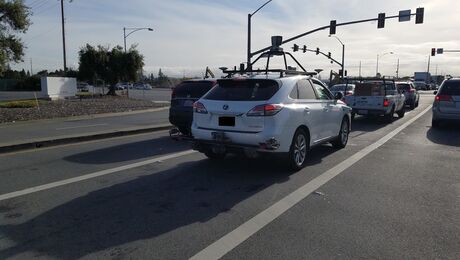 The California Department of Motor gave Apple clearance to carry out trials with three vehicles earlier this month. The company's so-called "Project Titan'', as the autonomous car project is known internally, has endured a difficult 12 months since veteran Apple executive Bob Mansfield took over its leadership in April 2016. He has reined in the project's ambitions to focus on developing autonomous-driving software before the iPhone-maker thinks about building its own car, people familiar with the strategy said at the time. Before the strategy shift, Apple held talks about licensing its technology to carmakers including Volkswagen AG and BMW AG.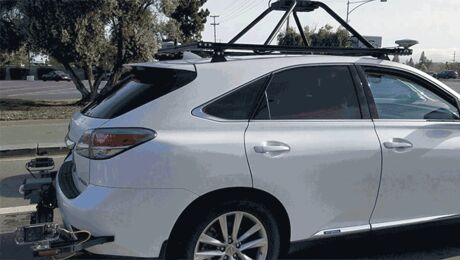 California has so far granted autonomous car testing permits to 30 companies, a mix of tech players, startups, carmakers and automotive suppliers. Lawmakers are rewriting legislation to allow the testing of autonomous cars without the presence of a driver, though the ability to intercede remotely would be required.
In addition to Apple, both Alphabet Inc.'s Waymo and startup Zoox Inc. are using Lexus RX450 models, made by Toyota Motor Corp., to test their self-driving car technology, according to the California DMV.
Read more: www.bloomberg.com