As the night tube launches, London mayor Sadiq Khan and other major players tell how the capital is gearing up for the new night-time economy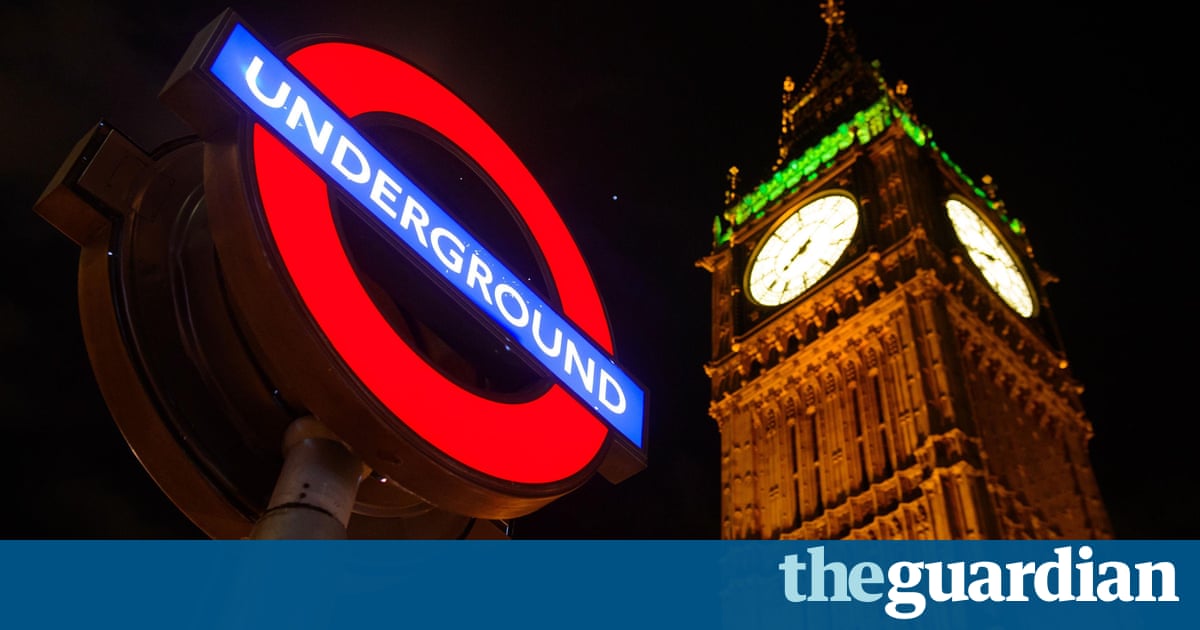 Im really excited that at last were going to have a night tube, says the mayor of London, Sadiq Khan. Until now, innumerable nights out in the capital have been brought to a premature end by the last train: after midnight, normally quick journeys become impossible odysseys. Uber has provided a welcome (if costly) alternative, but the biggest change to Londoners nightlife will be the advent of the 24-hour tube on Friday. On Fridays and Saturdays, underground trains will run every 10 or 20 minutes on the Central and Victoria lines (Jubilee, Northern and Piccadilly will follow in the autumn).
Khan continues: As far as Im concerned, its a win-win situation. London is the theatre capital of the world, we have fantastic concerts, we have some of the worlds best restaurants and hotels, so its about connecting those dots. Four out of five tourists come to London because of our cultural offer, and you cant have a situation where people are worried about how they get home.
The night tube will provide a valuable boost to Londons night-time economy, and later this year Khan will announce a night tsar, who will champion the importance of the citys nightlife while balancing the needs of businesses, workers, residents and party-goers.
Similar positions exist in Paris, Toulouse and Zurich, but perhaps the most established is former club promoter Mirik Milan, who has been night mayor of Amsterdam since 2013. Milan believes a vibrant night-time economy benefits a city from social, cultural and economic perspectives: Socially, its about people meeting: were looking more at our screens than looking people in the eye, so its really important. Culturally, look at the club scene in New York in the 1980s it was a home to the LGBT community, where they could express themselves. And economically, if companies are thinking Where will I place my new headquarters, theyre looking at schooling, housing, social structures, but also at what there is to do. Not everybody moves to London for the weather. If you want to be competitive, leisure and hospitality is much more important nowadays.
Read more: www.theguardian.com