Researchers find women with flexible arrangements more likely to be promoted but men with flexible work feel discouraged, judged and that their career has been jeopardised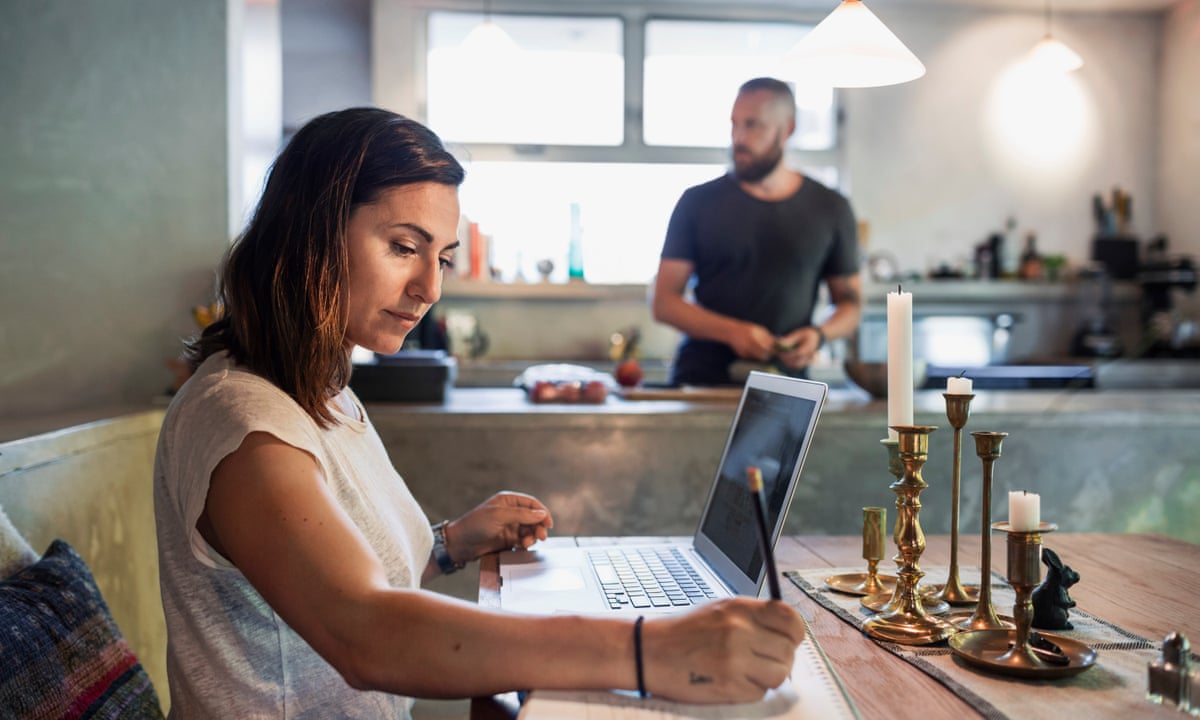 Women with flexible work arrangements are more likely to succeed and enjoy promotions, while men with similar working arrangements feel discouraged, harshly judged and that their career has been jeopardised, joint research from Bain & Company and Chief Executive Women has found.
Researchers asked 1,030 staff across Australian workplaces about their use of flexible work arrangements, and about how they perceived their organisation.
A flexible workplace was defined as one that allowed employees control over when, where and how they work, including working part-time, working from home, setting their own hours and taking leave.
The researchers also asked employees to rate their likelihood of recommending their organisation as a place to work, and as a place for women to progress to senior levels. Confidence and commitment levels were lower for men who worked flexibly than those who did not, the report found.
Men were also twice as likely as women to have their request for flexible working arrangements rejected.
My boss told me I wouldnt be able to get promoted working part-time, one man who responded to the survey said.
Another said: The [flexible] arrangements worked as agreed, but I have felt judgment for using them.
Women with flexible work arrangements, however, were more committed to reaching their career potential and felt confident about being promoted, the results show.
This suggests that organisations have not yet cracked the code on how to make such arrangements work for male employees, the report found.
A co-author of the report and director of Merryck & Co, Meredith Hellicar, said the top reasons for wanting workplace flexibility were the same for both men and women: caring for children, caring for an elderly or sick parent, and wanting a greater work-life balance.
Just as women had to explode the myth theyre less ambitious, men are now experiencing judgments that need to be dispelled, Hellicar said.
Our cultural values are deeply embedded so we must change perceptions around whose role it is to care for kids and accept that men can, and want to, take on this role too.
However, it should not matter to employers what their employees reasons were for wanting to work flexibly, Hellicar said, with advances in technology and most businesses now able to run from anywhere, meaning flexible workplaces should be the norm.
However, only 48% of organisations had a formal flexible work policy, she said. The experience of women proved that flexible working could increase feelings of loyalty to a company and productivity, she said. We just need to encourage senior support for men who want similar arrangements, she said.
Jesse Olsen, a workplace practices and diversity management expert with the University of Melbourne, said a lot of conversations around workplaces focused on getting more women into the workforce. While this was important, there was more to it, he said.
A critical component of that is allowing men to get back into the home, Olsen said. If we want women to enter the workplace more and equal numbers of men and women, we have to make it easier for men to take on caregiving at home.
Read more: www.theguardian.com