More worrying than the internets role in the rise of far-right populism is the digital tsunami poised to engulf us: AI and and crypto-anarchists are radically restructuring life and politics as we know it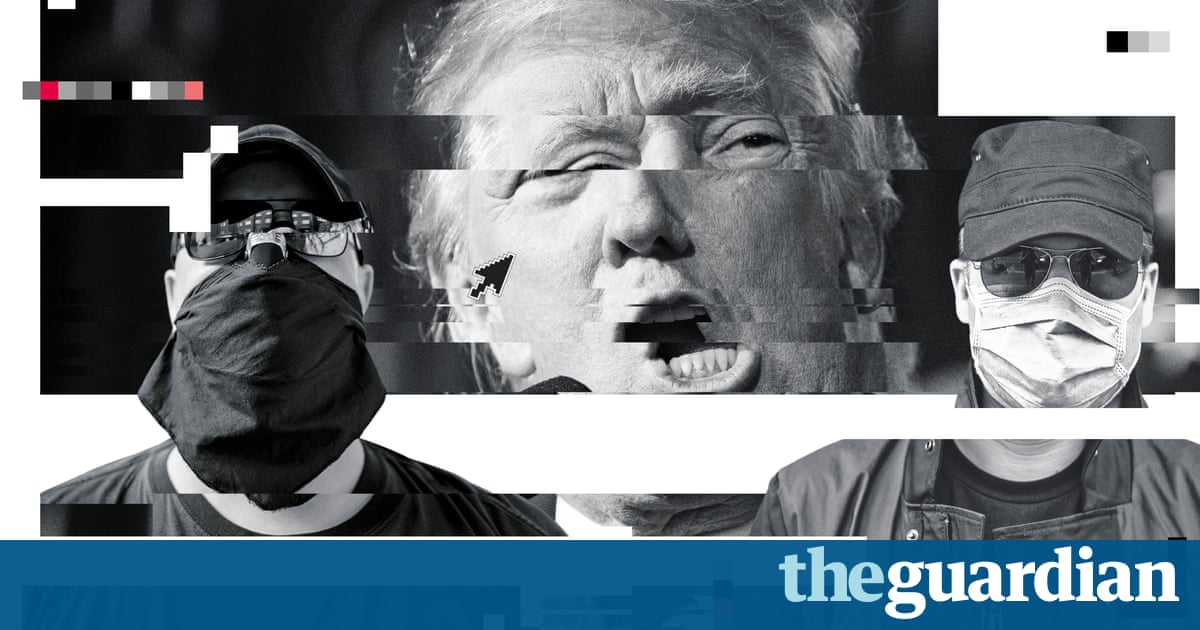 Those who mistakenly thought 2016 was an anomaly, a series of unprecedented events, should have few remaining doubts. Marine Le Pen may have stuttered but still picked up almost 11 million votes. Her opponent, the normal candidate, was leader of a party only one year old. The ongoing terror attacks, fake news panic, Trumps tweets and James Comey: last year never really ended, it just carried straight on into this one.
After decades of exaggerated prediction, the internet is finally transforming politics, but not in the way the digital prophets expected. The 90s, you may recall, were awash with optimism about our online future: limitless information and total connection would make us more informed, less bigoted and kinder citizens. But the internet is an overwhelming mess of competing facts, claims, blogs, data, propaganda, misinformation, investigative journalism, charts, different charts, commentary and reportage. Its not the slow and careful politicians who have thrived in this busy environment, its the people with the shareable cut-through messages. Donald Trump might very well be the first truly social-media politician: his emotion-filled, simplistic blasts are perfect for the medium.
As a result, society is currently gripped by a curious consensus: that the internet has conspired with rightwing populists to sew up the future of politics. Noting the emergence of populist strongmen and demagogues, who seem to be digital wizards like recovering Twitter addict Trump, and violent opponents who seem only to bolster their support, many are comparing with a certain grim fascination our current turbulence with the 1930s. That is a very short-term view of things. The supremacy of the populist right is not the inevitable future. The rise of the right is better seen as an early skirmish in a much longer, and far more significant, technology-led restructuring of our politics and society. Digital technology has helped the populist right for now, but it will soon swallow them up, along with many other political movements unable or unwilling to see how the world is changing.
Consider for a moment how your life has changed thanks to digital technology. You can become friends with 2 billion connected people, chose your own news, and watch/date/order whatever you want, on demand. Infinite choice and control is now the norm, and yet formal politics has barely evolved since the days of Robert Peel. Our modern political system came of age in the industrial revolution, which was a time of massive organisations and centralised control. We are now, however, firmly in a new industrial revolution, characterised by endless choice, digital technology, data, automation and artificial intelligence. The economy, identity, political allegiances, perhaps even the essence of what it is to be human, are all starting to change, and our politics will have to change with it. The current set-up, including the populist right, will cling on for a while, like a legacy IT system thats too pricey to update, but it will shortly become redundant.
So what else might follow?
In October last year, while researching my new book, Radicals,I was invited by a Slovenian hacker in his late 20s called Pavol to a place called Parallel Polis, a three-storey building in Prague that includes a 3D printer workshop and the Institute of Crypto-Anarchy. Crypto-anarchists are mostly computer-hacking, anti-state libertarians who have been kicking around the political fringes for two decades, trying to warn a mostly uninterested public about the dangers of a world where everything is connected and online. They also believe that digital technology, provided citizens are able to use encryption themselves, is the route to a stateless paradise, since it undermines governments ability to monitor, control and tax its people. Crypto-anarchists build software think of it as political computer code that can protect us online. Julian Assange is a crypto-anarchist (before WikiLeaks he was an active member of the movements most important mailing list), and so perhaps is Edward Snowden. Once the obsessive and nerdy kids in school, they are now the ones who fix your ransomware blunder or start up unicorn tech firms. They are the sort of people who run the technology that runs the world.
Parallel Polis was putting on something called the Hackers Congress; a three-day gathering for Europes collection of crypto-anarchists, bitcoin enthusiasts, libertarians and hackers. The theme was Decentralised. The concept of authoritative state is gradually becoming obsolete, read the programme. The rise of sharing economies with reputation models, digital contracts and cryptocurrencies makes the role of central governments useless. The congress was designed to work out how to speed up its demise.
When I arrived early on Saturday morning, the whole place was teeming with (mostly) men in their 20s or early 30s speaking in competent Atlantic English. The 3D printer whirred in the background, postcards of the elusive creator of bitcoin, Satoshi Nakamoto, were being sold, and eyes stared at lines of the incomprehensible language of computers: java, ruby, C++. At events and clusters, groups of these future-dwellers complained about inefficiency as if it were a cardinal sin; discussed how to build a stateless world; praised Edward Snowden; laughed about crap government IT; weighed up the latest anonymous and secure messaging apps; and talked excitedly about bitcoin and something called blockchain. Frank and Smuggler two German crypto-anarchists wore facemasks all weekend, because they were worried about facial recognition technology.
I hadnt eaten since I left London, so the first thing I did on arrival was join the queue for food and coffee. But my Czech currency, koruna, which I had dutifully exchanged at the airport at near criminal rates, was not accepted. We only take bitcoin, said the assistant. Parallel Polis is the one place in the world that accepts only bitcoin. In case you dont know yet, bitcoin is a digital currency. It is secure, pseudonymous, and fast, with no central authority controlling value or supply. Its a currency that operates independently of the government, and cant easily be traced back to individuals or taxed. At Polis the staff are paid in bitcoin; rent collected for their co-working space is paid in bitcoin, too. I got a little plastic card with a QR code, and transferred bitcoin on to it using one of the three specialised ATM machines. From that point on, every time I wanted anything I scanned the QR code. Ping! A coffee. Ping! A Red Bull. Ping! Some goulash. Ping! A postcard of Edward Snowden. I didnt use koruna once.
Read more: www.theguardian.com