Chinese internet billionaire Jia Yueting has an impressive track record, yet his ambitious electric car plans are riddled with problems and financial questions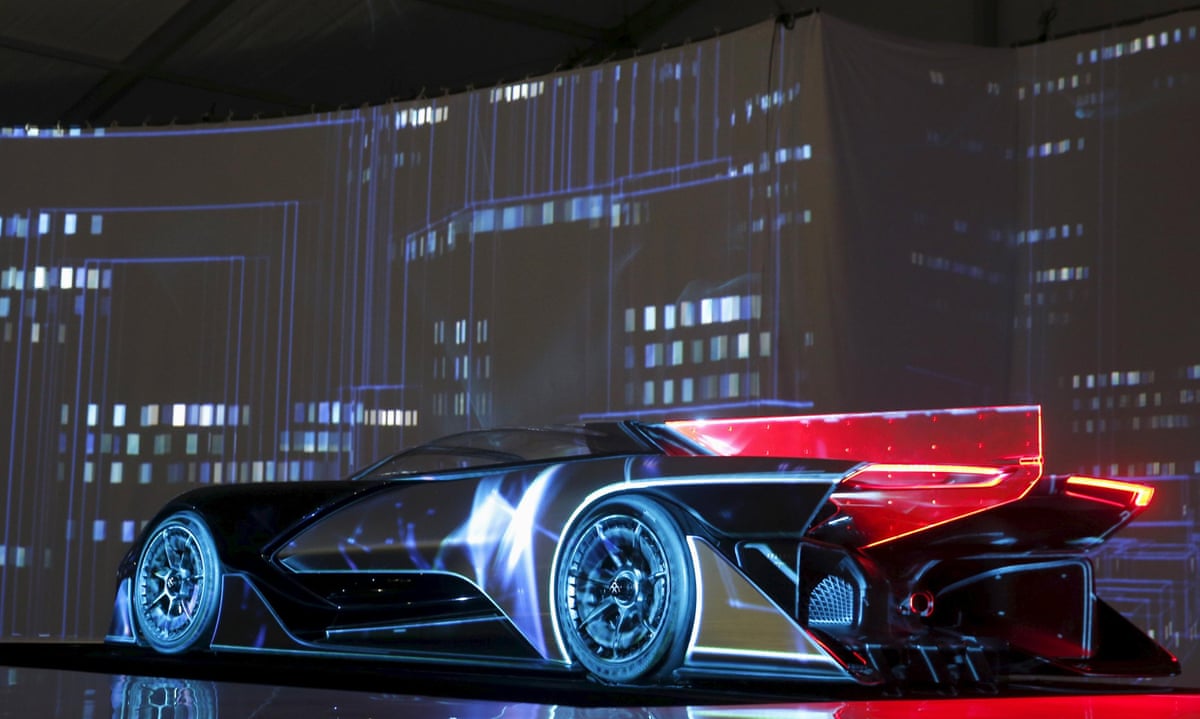 When was the last time when we saw a blue sky with white clouds? mused Jia Yueting, the Chinese internet billionaire with a passion for electric vehicles.
The starlit sky has become a distant memory. We cant wait to clear the haze from Chinas sky. Integrating electricity, intelligence, connectivity and social media in a vertically integrated system will disrupt all existing car products.
Its an ambitious claim, and all the more so because Jias electric car ride-sharing company the US-based Faraday Future has yet to show a moving vehicle of any kind.
Faraday Futures proposed $1bn assembly plant in Nevada has stalled for lack of cash, the engineer behind its crucial battery system recently quit, and a former Faraday Future executive told the Guardian that the companys first car will be no Tesla killer.
While much of the cars engineering is progressing steadily, Faraday Future is struggling to develop self-driving and entertainment systems for its planned driverless taxi services, according to several former executives who spoke on condition of anonymity. I think theyll probably end up trying to license autonomy from someone like Google, said one of the executives.
Based in Los Angeles and with an engineering office in Silicon Valley, Faraday Future was long assumed to be another startup. In fact, it was formed in April 2014 by Yueting, the billionaire founder of Leshi Internet Information & Technology, or LeTV.
Jias story verges on the melodramatic: born into a rural family that was so poor he holidayed in a steel factory, Jia escaped a life of drudgery by focusing on technology. He worked in a local tax office, then started his own computer training company, a telecoms venture and, in 2004, LeTV.
Leshi: LeTVs mysterious California-based electric car company
LeTV, recently renamed LeEco, has been described as the Netflix of China for its success in streaming video, yet Jias companies now also make films, televisions, smartphones and even bicycles. Jia took just five minutes to persuade Foxconn founder Terry Guo that the company, which makes Apple gear, should also be building LeTVs gadgets.
Then, at the beginning of 2015, LeTV announced that it was establishing the Leshi Super Electric Car Company to build a smart, internet-based electric car, and that the company already had 260 engineers in Silicon Valley.
In August, Jia gave the vehicle a name Le Supercar and revealed that it would be designed by a founding member of Lotus China. The company now claimed to have 600 staff working on the vehicle, which would be ready for the Beijing auto show this April.
Read more: www.theguardian.com