Meet the startup hoping to colonise the final frontier, one zero-gravity 3D printer at a time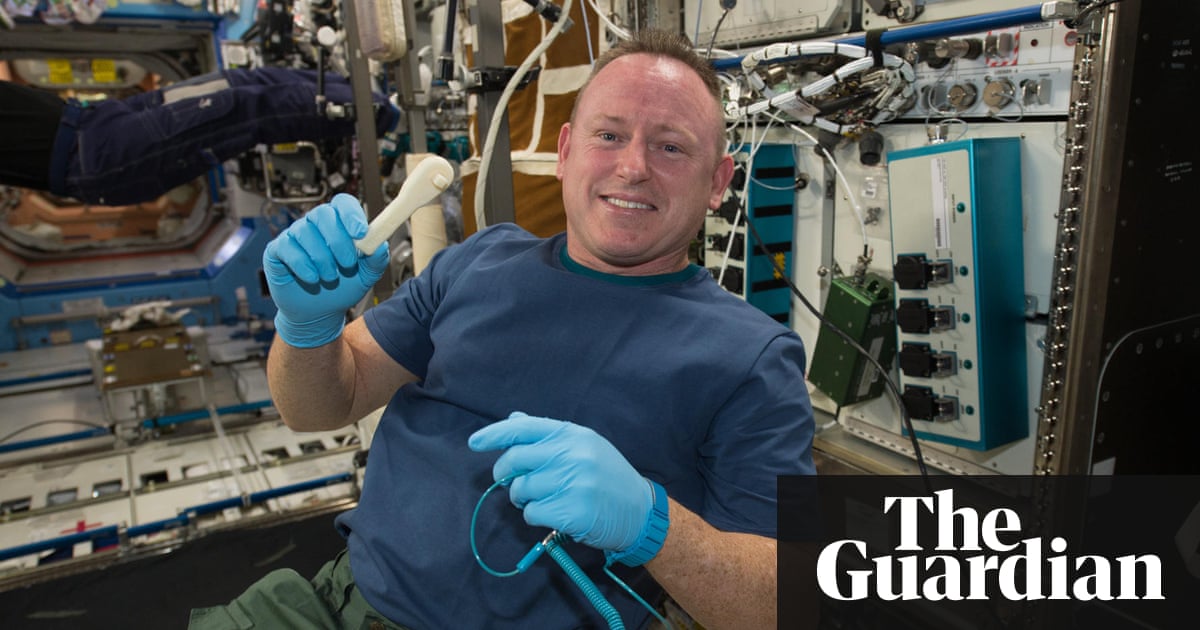 During the early weeks of his 167-day stint aboard the International Space Station in 2014, astronaut Barry "Butch" Wilmore noticed that a torque wrench was missing. "It's not uncommon for things to disappear in space," he tells me over the phone from the Johnson Space Center in Houston. "You just don't have gravity keeping stuff in place." Wilmore mentioned the missing tool to Nasa's mission control as he was tending to a 3D printer, a microwave-sized box that extrudes heated plastic to build up objects layer by layer, which was being tested on the space station.
About a week later, Wilmore opened the door to the 3D printer to find a perfect replica of his missing wrench. He was thrilled, a moment captured in a photo that was shared with the world's media at the time. Until that point, the machine had produced only very simple objects. "This was a printed, all-inclusive wrench, with a ratchet mechanism, that worked," Wilmore says.
Unbeknown to the astronaut, the team that designed and operated the 3D printer – a California-based company called Made In Space – had been listening in on his conversation with Nasa (a privilege for companies working with the space agency) and worked round the clock to design a version of the tool that met Nasa's rigorous safety requirements.
"Once Nasa approved the wrench, we sent the file to the printer – essentially we emailed it to space and hit print," says Jason Dunn, Made In Space's co-founder and chief technology officer, sitting across the table in a conference room at the company's headquarters in Moffett Field, Santa Clara County. "I get goosebumps every time I think about that story."
For Dunn, that wrench is symbolic of an entirely new frontier in space exploration, one in which his eight-year-old company is a pioneer: manufacturing items in space, rather than relying only on those objects you can find room to pack on a rocket from Earth.
"It's a really neat capability that allows us as humans to extend our reach beyond Earth," he tells me. Supplying the 3D printer on the International Space Station was only the start: the company is developing systems for making and assembling not only small tools and trinkets, but giant structures such as satellites and, eventually, even space colonies – houses on the surface of the moon or Mars, or giant spaceships on which people could live and work.
Dunn, 33, is sitting in a scruffy conference room called The Bridge – a nod to the Star Trek command centre – on the second of two floors in a long building that once served as barracks for the US navy and now houses most of Made In Space's 43 employees. It's one of dozens of nondescript white buildings dotted around Moffett Field in Mountain View, which was closed as a military base in 1994 and turned over to Nasa for research purposes. The agency leases buildings to different advanced technology companies with whom it has research ties. From the outside, there's no sign of the cosmic ambition bubbling up inside.
With his stubble and dark hair, swept to one side, Dunn looks like a dishevelled Clark Kent. He traces his interest in exploration back to his childhood in Florida. He lived by the Gulf of Mexico, where he and his friends would spend hours in a little boat exploring mangroves and islands.
"I grew up with this fascination with exploration," he says. "This idea that I sit on the shore and I look out and I can't even see the horizon, and I don't know what's beyond it."
That feeling grew after he watched the space shuttle launch from the nearby Kennedy Space Center at Cape Canaveral, seeing what looked like "a little star" moving up into the sky. "I remember the fascination of seeing that one star and thinking 'There's people on it, disappearing into space'," he says. "Everyone on the planet sits on the shoreline of space. It's this big ocean we should be exploring," he adds, with a tinge of wistful disappointment about the lack of progress.
For Dunn, working at Nasa seemed inevitable: he was inspired by his high school physics teacher, who had been a finalist in a group of teachers selected by Nasa. Later, he studied aerospace engineering at the University of Orlando, where he worked on the shuttle programme via an internship at Boeing, which was contracted by Nasa to build the spacecraft.
Dunn was enamoured of the vision for the space shuttle. Initially sold to the US Congress in the early 1970s as a reusable vehicle that would fly to space on a routine basis, it promised a much cheaper way of sending things there. This led scientists and engineers to think creatively about what they could build if they weren't hamstrung by the prohibitive cost. "Once we have low-cost access into and back from space, then the industry changes and opens up," Dunn explains.
Read more: www.theguardian.com