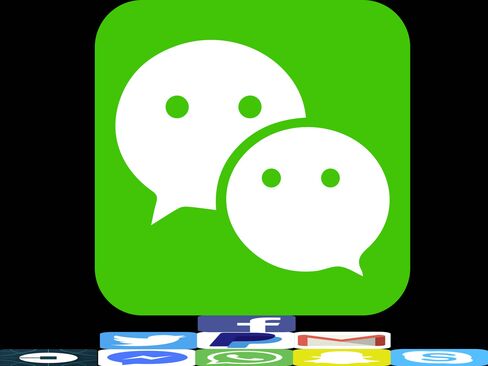 Ive had WeChat on my phone since a vacation to Beijing last year, when friends there essentially ordered me to download it. More than 760 million people use it regularly worldwide; its basically how people in China communicate now. Its actually a lot of trouble not to use WeChat when youre there, and socially weird, like refusing to wear shoes.
In China, 90 percent of internet users connect online through a mobile device, and those people on average spend more than a third of their internet time in WeChat. Its fundamentally a messaging app, but it also serves many of the functions of PayPal, Yelp, Facebook, Uber, Amazon, Expedia, Slack, Spotify, Tinder, and more. People use WeChat to pay rent, locate parking, invest, make a doctors appointment, find a one-night stand, donate to charity. The police in Shenzhen pay rewards through WeChat to people who rat out traffic violatorsthrough WeChat.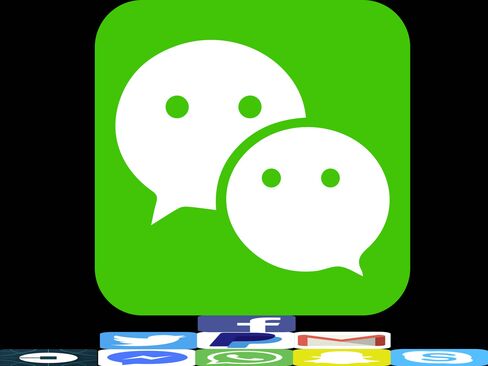 Its nothing special to look at, as far as smartphone apps go. The first screen that opens is the chat stream; a menu at the bottom gets you to other areas, like a WeChat wallet and a moments stream for Facebook-like posts. Companies, media outlets, celebrities, and brands also open official accounts that you can follow to get news and promotions. The design stands out only for its relative simplicity and calm; the online mainstream in China is overpopulated with weird click-bait and manic GIFs.
Zhang Xiaolong, WeChats creator and something of a cult figure in China, has called WeChat a lifestyle. I rolled my eyes when I first heard that. Then I went back to Beijing in April.
My colleague Lulu Chen, who covers WeChats parent, Tencent, has sent me the phone numbers of some potential contactsbut why call when WeChat is so much easier? I use the chat function to set up meetings during my visit. One of my contacts mentions a WeChat convention the day after I arrive, and so, on a Sunday afternoon, I show up at the Design Service Center, an industrial-chic space in the historic city center. The crowd is mostly young, a mix of Chinese and expatriate, and the mood is festive. Free wine stands three bottles deep on the bar.
I drift by company displays and find myself at the table for Yoli, a business that offers a sort of speed dating for English learners: 15-minute on-demand tutoring sessions with native speakers through WeChat. Two sheets of paper taped to the table each bear a pixelated QR code: Scan one to become a teacher, scan the other to become a student.
The Chinese term for this ritual, sao yi sao, quickly becomes familiar. Everyone and almost everything on WeChat has a QR code, and sao yi sao-ing with your phone is both constant and strangely satisfying. James, a tanned American with unruly blond hair who mans the Yoli table, is here to host a workshop called How We Built a WeChat App & Recovered Our Development Costs Within 24hrs. He scans my code, which gives him my WeChat profile and also generates the equivalent of a friend request; I accept, and we agree to meet during the week, skipping right over the old-fashioned niceties of last names and business cards.
The presentations are about to start, and jet lag is kicking in. I hurry to the coffee counter for an iced Americano. Theres a QR code in a plastic photo frame. The woman ahead of me is scanning it. I try it, andWeChat fail. Ive entered a credit card into WeChat, but it wont work, and my WeChat wallet is empty. I feel distinctly self-conscious fumbling around for yuan. Ive been in WeChat-era China one day, and already cash money feels embarrassing.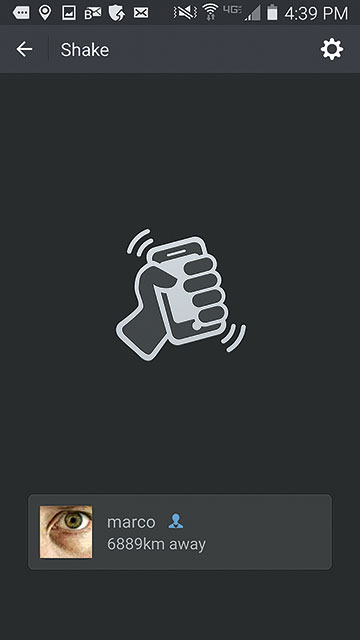 On Monday, I take the subway to meet Zhu Xiaoxiao, whos built a WeChat-based fitness business. On the train, I notice a woman moving methodically down the car, stopping to talk to the other passengers. Is she begging? Testifying? Only when she stops before the woman next to me do I get it: Shes asking for QR scans, trying to get followers for a WeChat official account.
Zhu is an open-faced, bulked-up 25-year-old in a gray T-shirt, blue shorts, and red sneakers. He left China for school in England a skinny kid and returned in 2012 a fitness buff with the germ of a business planto make and sell protein powder. He and a friend developed a formula, set up manufacturing and a website, and began marketing online. In late 2013, Zhu started looking for investors, and the next February he got 2 million yuanroughly $300,000from a seed fund in Beijing. At the urging of his investors, he stopped selling the protein powder and refocused on building a following of health enthusiasts, opening a WeChat official account that pushed articles on exercise and diet and lots of pictures of six-pack abs. The company, FitTime, quickly racked up 400,000 followers and an additional 9.8 million yuan in funding, and launched a standalone app.
As WeChat boomed, Zhu developed a fitness camp on WeChat, an alternative to expensive personal training in a physical gym for people already on WeChat all the time. Sign up, and you get grouped into a chat with 15 people of similar height and weight and a personal trainer whos there to motivate you (by message and emoji) to stick to the diet and video workout plans. FitTime charges 1,000 yuan for 28 days, and more than 5,000 people have signed up for at least one month.
Stories of sudden success on WeChat abound these days, and Xi Jiutians is another. Shes wearing oversize nerd-cool glasses and bright-red lipstick when we meet for lunch on Tuesday at Cafe Groove. The place looks like something out of my Brooklyn neighborhood, the mismatched chairs, the random shelves of books, even the prices$10-plus for an avocado salad. This is all familiaruntil I go to pay with WeChat, and my credit card is rejected again. Im definitely losing some face here.
Xi was an interaction designer at Microsoft in Beijing before getting laid off. She tried designing a smartwatch, then consulting for startups. She also began writing on Zhihu, a site similar to Quora, about makeup and skin care. In early 2015 she opened Hibettermeas in, Hi, better mea WeChat account devoted to the same topics. After a couple of months, her WeChat fans began urging her to sell beauty products. Setting up a shop on WeChats platform took her a couple of days. Xi, like Zhu, had an easy time finding funding when she began looking last fall. Shed been at it about a week when a friend of a friend put her in touch through WeChat with Eric Tong of Pros & Partners Capital in Shanghai. After theyd messaged on WeChat for about 15 minutes (a lot of their discussion was about tattoos), Tong told her to stop her search and committed 4 million yuan.
Xi introduces us on WeChat, and Tong responds instantly. But when I try to set up a phone call, he ignores me. People seem to talk on the phone less than they used tothough theyre happy to leave each other WeChat audio messages. I ask, by chat, how Hibetterme fits with what he looks for in an investment. In a flurry of abbreviations, he says hes looking for professionally generated content across platforms like WeChat. Its an investment theme thats very, very hot, thanks to the Papi impact. Papi is Papi Jiang, known for her speed-talking comedic video monologues. In April, she auctioned off the first advertising spot to appear in one of her videos for 22 million yuan. Um, bubble? Tongs fund stands at about 200 million yuan now. He expects to have 600 million by the end of the year.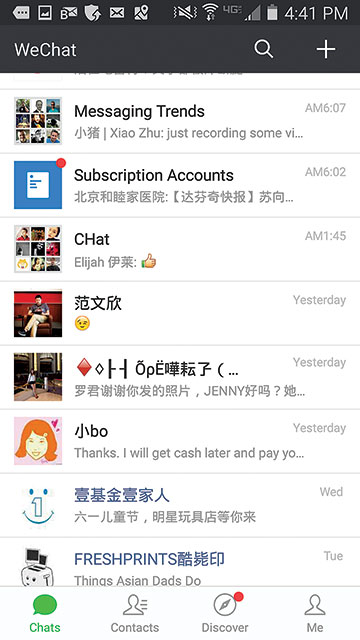 Even those who arent directly selling things or running official accounts on WeChat use it constantly for work. A friend who runs restaurants in Beijing operates his entire operation, almost everything except eating and drinking, on WeChat. He trades dish ideas and discusses kitchen operations with the chefs in one group, while his accountant keeps him informed of payments on another. Theres even a group devoted to flower care at one of the restaurants. (WeChat introduced a formal enterprise version in April.) Yoli, the tutoring company, takes the all-WeChat model to extremes. James, the American I met on Sundayhis last name, I finally find out, is LaLonde; hes from Texasmoved to Beijing to found a gaming company in 2011. He decided last August to combine his interest in language learning with an experiment in creating a business run entirely on WeChat. It made sense; he rarely left the app as it was. Hes met Luke Priddy, one of his two co-founders, only twice in person. Priddy lives in New York and coordinates the growing cadre of teachers. The average wait time for a tutoring session is 20 seconds. The tag line for teachers is teach on the beach; Priddy once conducted a tutoring session while floating in a pool.
On Wednesday, I need to get to Shanghai for a day of meetings and cant decide whether to fly or take the train. Buying train tickets with an app may not sound revolutionary, but in China, I promise you, it is. The intricacies of buying tickets used to occupy whole sections of guidebooks and require feverish strategizing before holidays. Opening WeChat, I check the train schedules and get to the point of booking an overnight trainbut then decide to fly. I cant quite shake my fear of the Chinese train system.
WeChat has made Beijing a very different place from the city I lived in from 2006 to 2009. Theres so much less standing in line and waiting, particularly at the bank. Cash used to be king. I paid my rent in cash, my bills, every restaurant and shop. Now people shoot money around on their phones (not all on WeChat, of course, but a lot of it).
Theres also a lot less getting lost. Taking a taxi in China used to require getting the driver to call your destination to verify exactly where you were going. On this trip, everyone I visit drops a map into a message, with the location pinned, and I show that to the driver. The one time I get turned around, walking to an interview, I open real-time location in the WeChat conversation Im having with my host. She finds me on the map and guides me.
Nobodys too cool to use WeChat, or too uncool. Its how entire families keep in touch. A tech executive told me his mother, at 80-plus, uses it for everything; a marketing entrepreneur said his computer-illiterate parents and his daughters, ages 3 and 5, use it.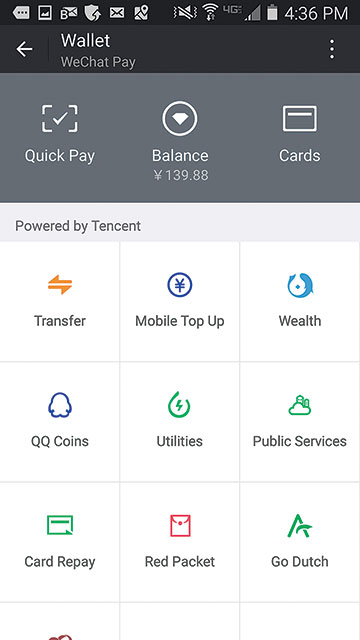 By Thursday morning, Ive decided something important: I dont like my QR code. The code WeChat randomly generated for me looks like a piece of candy in a blue wrapper. When I click on Change Style in my profile, it goes from bad to worsea piece of toast? A cat? A pink car? Finally, some algorithm spits out a green, leaf-shaped design. Ill take it.
Ive also given up on using my credit card. Its accepted by WeChat, and Ive set up a PIN and all that, but I guess WeChat cant change the fact that few local businesses take international cards. WeChat has given life in China a smoothness, a quality of efficiency I never could have imagined. But for a foreigner like me, at least, its still a work in progress.
I message a Chinese friend whos in the U.S. on a fellowship and ask for a loan. Within minutes, hes sent me two hong bao, or red envelopesa play on the red envelopes traditionally used to give gifts of money. They arrive as chat messages that say, Good fortune and good luck! Youve received a red envelope. Once I click on them, I have 200 yuan in my WeChat wallet.
Typically, you hand out red envelopes of cash to younger relatives and friends during the Lunar New Yearto couples getting married, for childrens birthdays. Now hong bao are usedI dont want to say willy-nilly, but sometimes just for fun.
Its hard to tell whats great strategy and whats luck in WeChats success, but this hong bao system is genius. The company wasnt first with electronic hong bao; that would be Alipay, the payment platform from Alibaba. But when WeChat introduced its own system just before the Chinese New Year in 2014, it added a gaming element. When you send money to a group of people, one lucky winner within the group gets a bigger windfall than the rest, while a few get nothing at all. People love the element of chance, apparently, because users of WeChats wallet jumped by 100 million in a month. The figure is now 300 million. For Chinese New Year 2016, 516 million people delivered 32 billion red envelopes.
Midmorning, I go to the Global Mobile Internet Conference in the China National Convention Center. Hundreds of speakers, 20 summits, and a music festivalits Chinas South by Southwest, or trying to be. Im exhausted from running from floor to floor to catch sessions. I stop at a cafe on the second floor to get coffee, my new WeChat riches teed up.
They dont take WeChat. At a tech conference.
The next day, I return to the conference to talk to E Hao, co-CEO of the group that organizes it. Im accosted in the elevator by a young woman who sees that Im foreign, explains that her company organizes exchanges with foreign companies, and demands to scan my WeChat QR code. Nice to meet you! she sings, striding off without ever telling me her name or asking for mine.
E Hao is hoarse after a late night at the events opening gala at the Olympic Birds Nest stadium. His heavy metal band, CXO, newly formed with various fellow executives, performed for the first time. He shows me his WeChat message stream: 3,015 unread messages. He says hes been relying on hong bao to thank and motivate his overworked employees through the long days running up to the event, sending out 1,000 yuan at a time. He sends me 100 yuan to demonstrate. Im not sure about the etiquette. Is this for demonstration only? Should I send it back? I do, eventually.
When I get back to New York, I join a FitTime WeChat boot camp. The rest of my group seems to be Chinese students studying in the U.S., including the trainer, whos in Iowa. First, theres the horror of taking a selfie in spandex and sending it to a stranger, then the awkwardness of photographing every meal, with one hand held in a fist beside the plate for perspective on serving size. If Im lucky, the trainer sends me a thumbs-up emoji in response. She frequently has to remind me of the rules, though: No kimchi, for exampletoo much salt, leads to bloating. The whole thing is vaguely humiliating. On the other hand, Ive lost a few pounds, and I now know the characters for chia seeds in Chinese. And Im on WeChat all day long.

With Lulu Chen

Read more: www.bloomberg.com