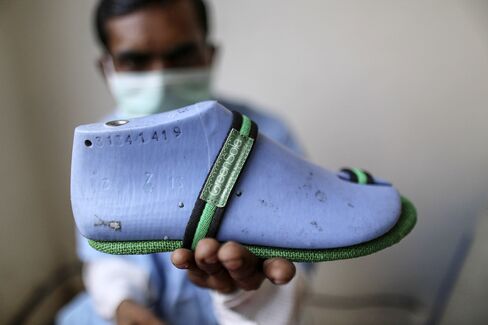 When farmers in the scorched village of Horti in Western India were struggling to raise money for a canal, they turned to an unlikely source: a crowdfunding website called FuelADream.
The farmers had never heard of crowdfunding before, but a local non-profit group suggested the site and helped them write a proposal that explained how a canal would help feed local families. Within weeks, they had raised 300,000 rupees ($4,490) from about 100 people. They donated an equal amount of their own money and built the storage duct. Monsoon rains arrived a few weeks ago, filling the new 8-kilometer long, 10-meter wide waterway that runs through fields where farmers will soon plant soybeans, sugarcane and cereal grains.
"Who would imagine that strangers would donate money to help build a canal in a place they had never even seen?" asked Manohar Kulkarni, 69, a retired government official and native of Horti, which used to rely on tankers trundling along its rutted roads to supply water.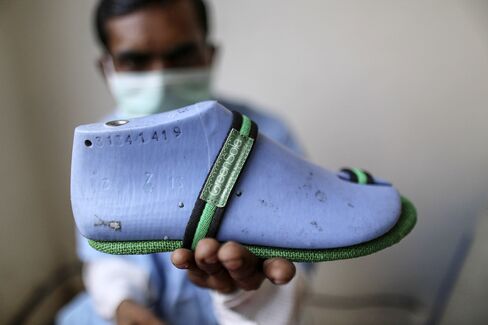 In India, crowdfunding is taking an unusual twist. While U.S. sites like Indiegogo and RocketHub focus on financing startups and new products, India's crowdfunding companies are using the power of the internet to tackle social causes, including early education, childhood nutrition and support for indigent farmers. Given the country's poverty, donors can make a difference with small amounts of money, and entrepreneurs get the opportunity to experiment with new ideas before pitching them to big-time financiers or government officials.
"There are a billion dreams waiting to come true," said Ranganath Thota, a former PepsiCo Inc. executive, who started the Bangalore-based FuelADream a year ago. "The power of a crowd is not to be under-estimated as a force for connecting with the world."
The crowdfunding industry provided about $34.4 billion in capital globally last year and is set to surpass venture capital this year, according to California-based research advisory Massolution. No reliable numbers are available for India which, by all estimates, accounts for a small fraction of this. But local crowdfunding sites are proliferating and drawing attention from backers including the World Bank and Silicon Valley billionaire Vinod Khosla, who is financing market-based approaches to development. "Innovative ideas have the best chance of success," said Priyanka Agarwal, a former McKinsey & Co. consultant who co-founded the Mumbai-based site Wishberry.
Local sites benefit from the spread of technology. India is now the worlds second-largest internet market, with more than 342 million mobile users and online payment options that make it easy to give money.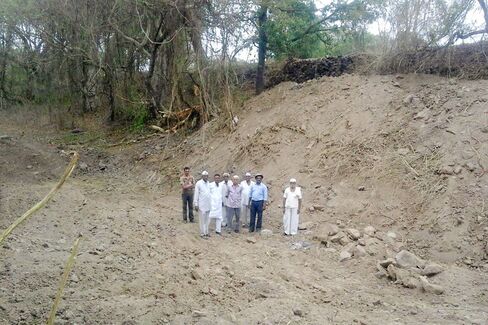 Projects are wide-ranging. In Indore, a town in central India, crowdfunding is used to provide board, lodging and schooling for 31 children orphaned by farmer suicides. In Delhi, the technology has been used to develop a matchmaking app called Loveability that connects people with disabilities. And in Bangalore, vChalk has raised about $2,400 to offer remedial English and math classes for the children of street vendors, factory workers and security guards. Crowdfunding ensures that we wont run out of funds till investors come in, said Daniela Gheorghe, who co-founded vChalk in 2014.
Two former athletes in Mumbai, Shriyans Bhandari and Ramesh Dhami, turned to crowdfunding last year when they came up with the idea of refurbishing old sports shoes so the underprivileged could have comfortable footwear. Their venture Greensole raised money from the likes of Rolls-Royce and the Tata Group and then gave away 10,000 pairs of shoes. The for-profit startup now plans to sell its products online. "This medium has the ability to democratize funding and get market validation for any new venture," said Satish Kataria, founder and managing director of the Mumbai-based Catapooolt, the site where Greensole raised money.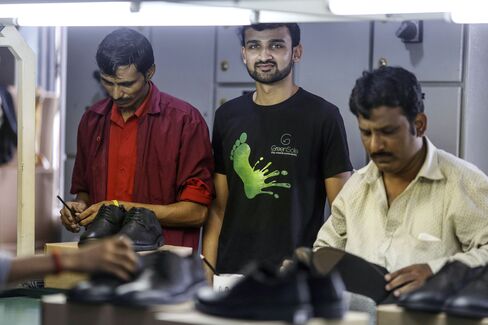 Piyush Jain has been thinking about crowdfunding in India since he was a student at Harvard University from 2011 to 2013. He wrote his graduate thesis on leveraging the technology to solve the country's developmental problems and began work on his site Impact Guru in the school's innovation lab. Now based in Mumbai, he's run hundreds of campaigns in the past two years and raised about $180,000, including for the education startup vChalk. "Knocking on peoples doors or cold-calling to solicit donations can only go so far," said Jain. "The old ways are not working anymore."
Hes working to find new applications for the technology. Later this month, Impact Guru will partner with the United Nations Development Fund for Women to run a crowdfunding contest. Teams in Asia will compete to garner the most capital for women-empowerment projects. Such efforts may end up creating models that can be used for good causes globally, said Trina Liang-Lin, President, Singapore Committee for UN Women. "Crowdfunding draws potential supporters with a call to action," she said, "and involves them in the success of the projects."
Read more: www.bloomberg.com