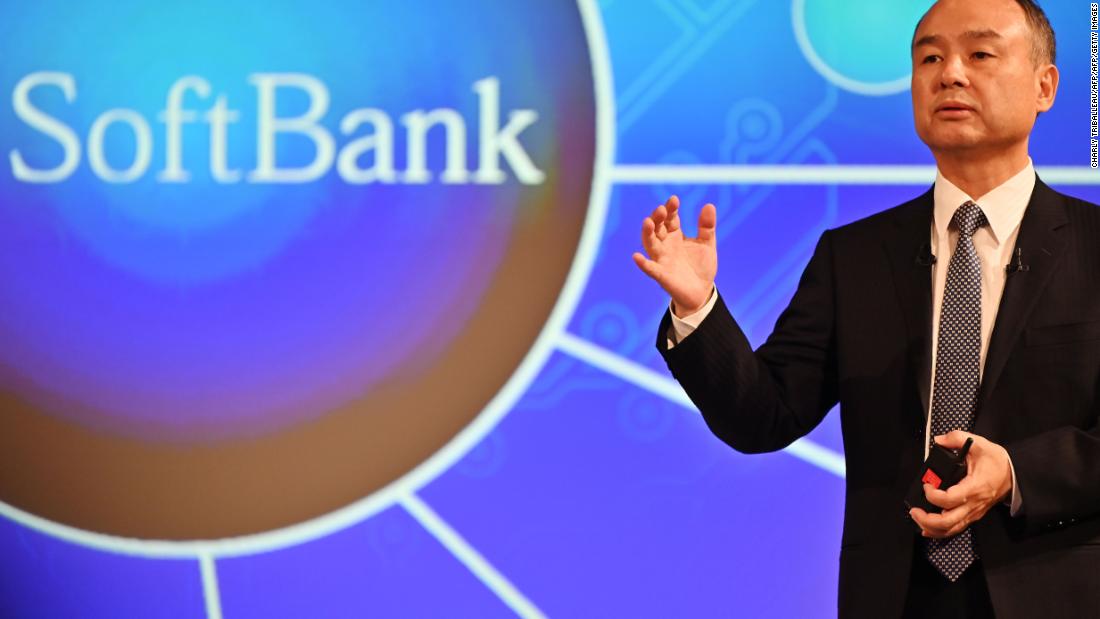 Hong Kong (CNN Business)SoftBank is launching another mega tech fund.
Vision Fund 2 will plow money into tech startups driven by artificial intelligence. Billionaire SoftBank founder Masayoshi Son has repeatedly said that he wants to have a stake in companies leading
the AI revolution.
Son launched his first huge tech fund in May 2017, with nearly half the money coming from the Saudi government. That fund has made big investments in dozens of startups such as WeWork and Slack, and is the largest shareholder in
Uber
(UBER)
.
Askedin May whether he would consider investment from Saudi Arabia for Vision Fund 2, Son saidat the time that it was still too early to discuss specific details. SoftBank did not immediately respond to a request for comment about potential Saudi investment on Friday. But the kingdom is absent from the list of roughly a dozen companies, banks and institutions listed as partners for Vision Fund 2.
The first Vision Fund has already starting paying off for SoftBank. Operating profit for the Vision Fund and a related fund soared more than 300% to 1.26 trillion yen ($11.6 billion) for the fiscal year ended in March, accounting for more than half of the group's earnings.
Read more: www.cnn.com