Its not just for kids anymore: summer camps tailored for adults looking to relive some of their childhood have become a million-dollar industry in the US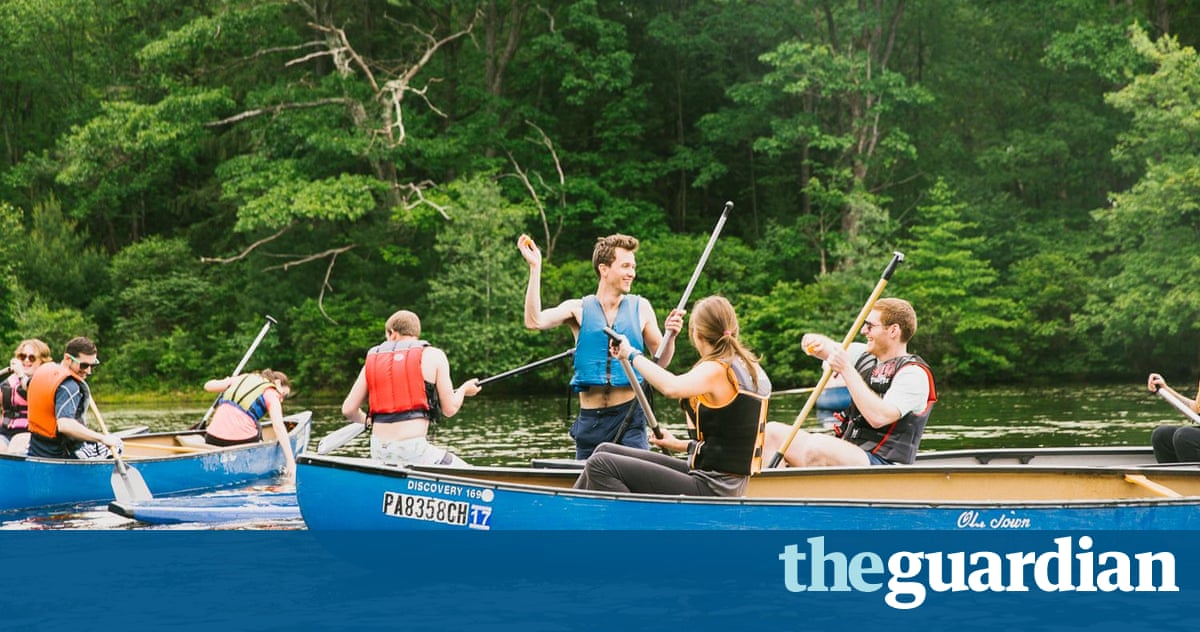 Marshmallows toasting on an open fire beneath a star-filled sky, kayaks, hammocks, mosquito bites, first kisses. Who doesnt love camp? Nostalgic adults can now rejoice: its not just for kids anymore.
Adult camps are a booming business in the US as stressed adults head for the hills to unleash their inner child. On a hot but breezy Friday morning in June, it was easy to recognize fellow campers in midtown Manhattan. As most New Yorkers hurried to work, campers clutching their pillows and sleeping bags sported a sheepish smile. Are you going to camp? said one as we looked for the bus that would take us to Camp Bonfire in Pennsylvania.
Camp Bonfire was started by Jacob Winterstein and Ben Camp last year and is held at Lake Owego camp for boys, where the two met as children. This year, about 170 people attended the camps second sold-out session, paying between $449 and $499 each.
With adults searching for new ways to achieve work-life balance and make friends, adult camps have become a million-dollar industry. This year, weeks before kids across the nation finished off the school year, adults got first dibs on cabins and campgrounds in the hopes of reliving some of their happy childhood memories.
Read more: www.theguardian.com