As a lawsuit against the company was settled, a lawmaker said she would suspend a push for collective bargaining among independent contractors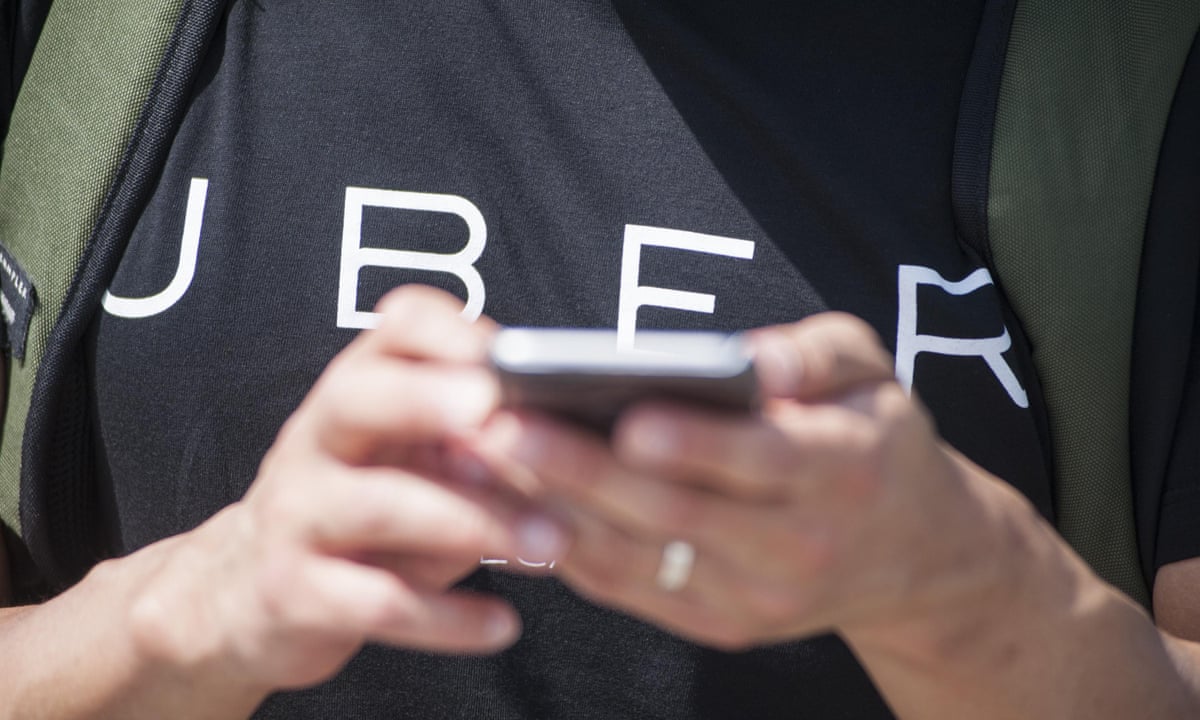 It is what it is, said Douglas OConnor, the lead plaintiff in a class-action lawsuit against Uber that was settled on Thursday, dashing hopes for a very public courtroom debate over employment classification in the gig economy.
Though the ride-hailing company agreed to some concessions including allowing the formation of drivers associations that are in some ways similar to a union the proposed settlement for up to $100m allows Uber to continue to treat its drivers as independent contractors instead of employees.
Its a victory for Uber, said Nelson Lichtenstein, the director of the Center for the Study of Work, Labor and Democracy at the University of California at Santa Barbara. It seems to me that Uber got off really lightly on this.
On top of that, the settlement was announced the same day that California assemblywoman Lorena Gonzalez announced she was suspending legislation that would have allowed independent contractors to collectively bargain in the state.
It seemed that the dream of a unionized Uber was dealt two major blows in a single day.
But on Friday afternoon, the Teamsters union announced that it was launching a campaign to organize Uber drivers in California, possibly through the very drivers associations that Uber has agreed to form. So while a silver bullet in the form of a jury trial is now unlikely, organized labors efforts to slay the Uber will continue.
This settlement speaks to the establishment of drivers associations, said Rome Aloise, president of Teamsters Joint Council 7. We frankly think were the best vehicle for that.
Aloise said his union had experience representing independent contractors from the trucking industry, where many drivers are owner-operators, so they know how to provide representation outside of a traditional union model.
Asked whether the union would continue to fight over the classification of ride-hail drivers as employees, Aloise seemed prepared to move on.
Were not looking to beat a dead horse, he said.
No single case
OConnor v Uber Technologies, Inc was supposed to settle one of the most controversial questions of the current tech boom: are gig-economy companies like Uber and Lyft legitimate enterprises worth their multi-billion dollar valuations? Or are they dependent on the classification of drivers as independent contractors, which, if challenged, could cause their valuations to come crashing down?
The lawsuit was filed in August 2013 by Shannon Liss-Riordan, a Boston-based attorney who has been successful in misclassification class action suits, on behalf of OConnor, a resident of South San Francisco who began driving for Uber Black in October 2012. (OConnor quit driving for Uber in February 2014. He now works as a corporate limousine chauffeur and taxi driver. Ive moved on to greener pastures, he said Friday.)
The suit survived two and a half years of legal challenges from Uber, and was slated to go to trial in June.
Labor activists had hoped that a favorable ruling could create an opening for them to unionize the growing ranks of on-demand workers, since independent contractors are not covered by federal labor law.
But a ruling in Ubers favor could have cleared the way for more companies to embrace the independent contractor model, which startups like Instacart and Shyp have backed away from in part because of the threat of misclassification litigation.
Instead, Thursdays proposed settlement sidestepped the key issue, allowing Uber to continue to classify drivers as independent contractors but not producing a judicial ruling on the main question, which can be litigated again.
The expectations placed on the OConnor case may have been too high in the first place, argued Catherine Ruckelshaus, the general counsel for the National Employment Law Project.
No one piece of litigation typically resolves the issue of employment misclassification, she said. Everyone thinks it can and hopes it can, but the company will keep doing what it wants to do.
She pointed to FedEx as an example. Despite various class-action lawsuits and adverse rulings on the employee classification issue, the company continues to treat drivers as independent contractors.
The real way to get these practices to stop is for workers to organize and for the government to get involved, Ruckelshaus added.
She said that various government agencies including the IRS, the Department of Labor, the National Labor Relations Board, and state bodies that oversee things like unemployment insurance and wage and hour claims have the power to investigate companies that are misclassifying workers and to carry out enforcement actions.
It has to come from a variety of different enforcement actions, and then the company needs to do the right thing, she said.
Ubers $100m mistake
Read more: www.theguardian.com