Lunch as we know it today has evolved from its humble origins, but efficiency has always been its true calling card. Get ready for a future of sad desk meal-replacement beverage lunches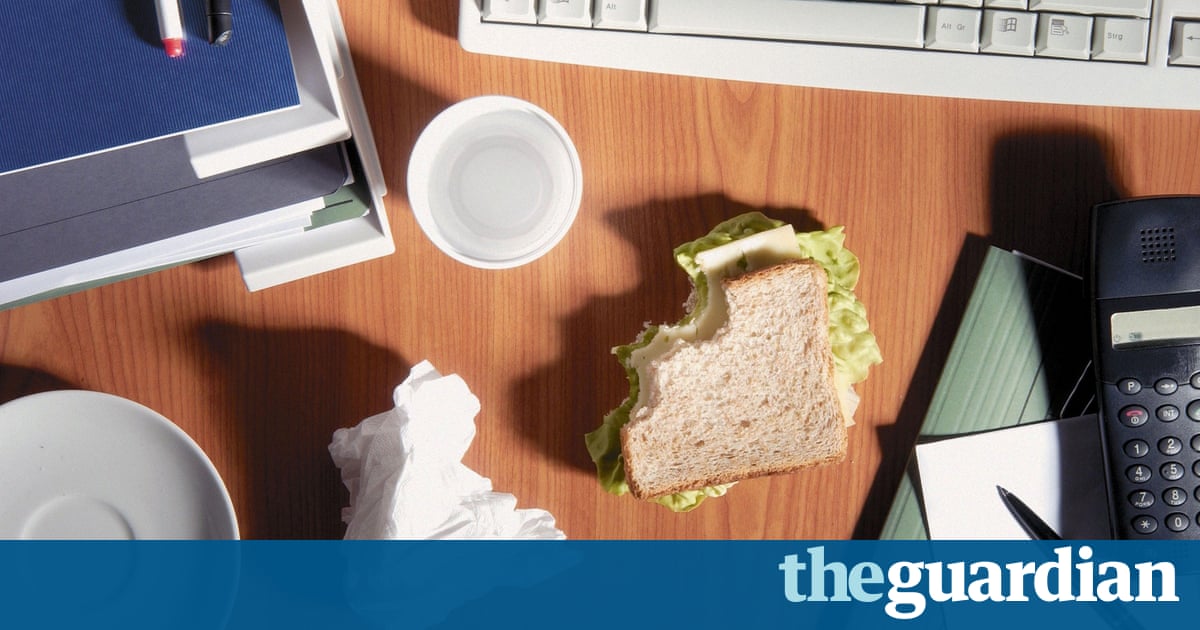 What are you having for lunch? A store-bought sandwich that crumbles all over your keyboard as you digest the latest depressing world news? A $10 salad, eaten in front of your computer, as you toggle mindlessly between Facebook and your work?
If youre like the majority of American office workers, whatever youre having for lunch, youre probably dining al desko. Some 80% of employees dont take a regular lunch break. Rather, we cram in our calories solo, and swiftly: on average it takes just 15 minutes to eat lunch. And while it may seem sad that so many of us are masticating alone, with only the glow of our screens for company, a lot of people actually prefer it that way. In one study, a quarter of millennial employees agreed with the statement I eat alone to multitask better.
Read more: www.theguardian.com