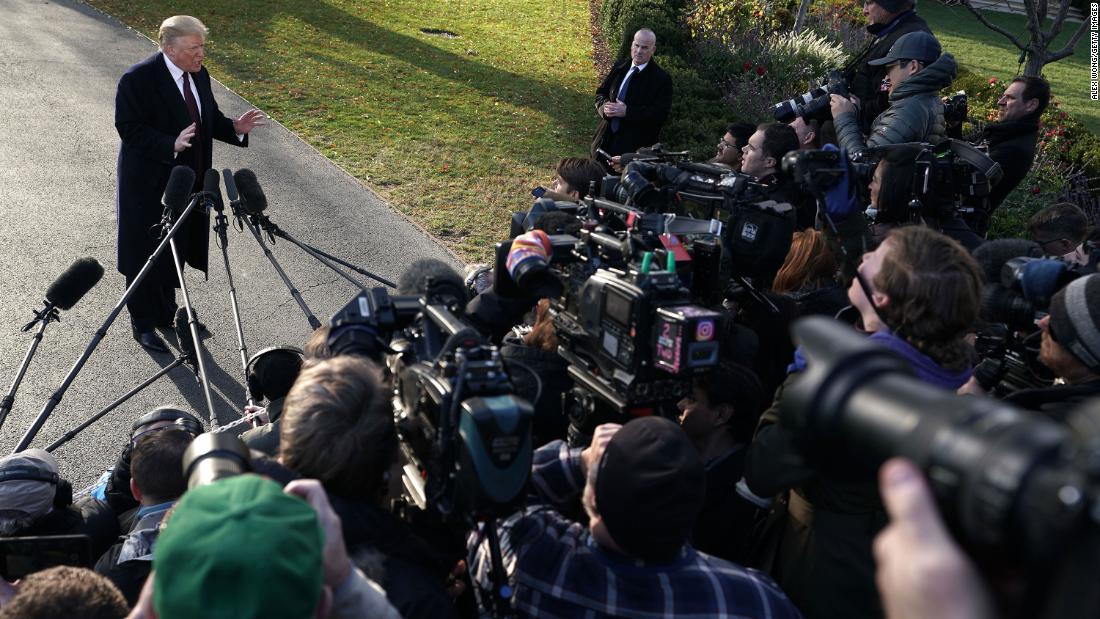 (CNN)America is self-segregating into separate political realities. And partisan media is driving much of this division across new platforms, polarizing for profit while amplifying extreme voices and achieving unprecedented reach — including the Oval Office.
This is also an unhealthy departure from our best traditions. We had partisan newspapers in the past that, for example, excoriated and defended the New Deal, but there was still a general baseline commitment to facts and a clear delineation between news and editorial opinion. On the broadcast side, the fairness doctrine, introduced in 1949, was a condition of leasing federal airwaves that aimed to ensure balance by requiring time for opposing political views.
That doesn't mean there were not deep disagreements and bitter debate.
This is when partisan media as we know it began to proliferate.
Later that same year, MSNBC launched and evolved into a liberal counterweight. The partisan media arms race was on. But what is good for ratings can be bad for the country.
Instead of creating more informed citizens, partisan media compounded tribalism through an echo chamber — a loose network of blogs, talk radio and partisan cable news that mainstreamed conspiracy theories and increasingly gave talking points to party leaders rather than vice versa.
Then came social media. It promised to break down barriers, but instead of simply being a great leveler, it was quickly hijacked by operatives who realized that it was also the greatest vehicle for disinformation ever devised.
But it was his use of Twitter to hijack news cycles with outrageous statements that really boosted his presidential campaign. What Trump understood better than most is that news doesn't have a liberal or a conservative bias as much as a conflict bias — and he supplied constant conflict in ways that fired up his base while dominating news cycles on stations and sites across the political spectrum.
The Republican establishment couldn't stop his rise, because the conservative base had become radicalized by hyper-partisan media while many on the center-right had opted out of the party.
It was a joint effort. During the 2016 campaign, Trump relied on regular strategic conversations with Ailes and Sean Hannity, while bringing on the former head of Breitbart News, Steve Bannon, to run his campaign. Put simply, Trump promoted hyper-partisan media, and they promoted him in return.
When his staffers burnt out or were forced out, they often found jobs at Fox — while a few lonely correspondents and anchors such as Shepard Smith committed to facts found themselves under fire from viewers as well as the President.
We see that partisan media has completed its takeover of the White House — electing and bolstering an unpopular President while perpetuating a separate political reality for his supporters. But there is a cost to living in that closed environment.
There's no question that partisan media has driven the polarization that's afflicting our nation. It is driving the agenda in the White House. And proximity to power creates a gravitational pull toward normalization.
Partisan media has gone from advancing an ideological agenda to something uglier, something like a cult that is peddling special knowledge — undermining our ability to reason together as Americans, while sharpening tribal divides.
Read more: www.cnn.com