He has a happy home life, two sitcoms on the go and a new book in the offing so why is the comedian still so crotchety?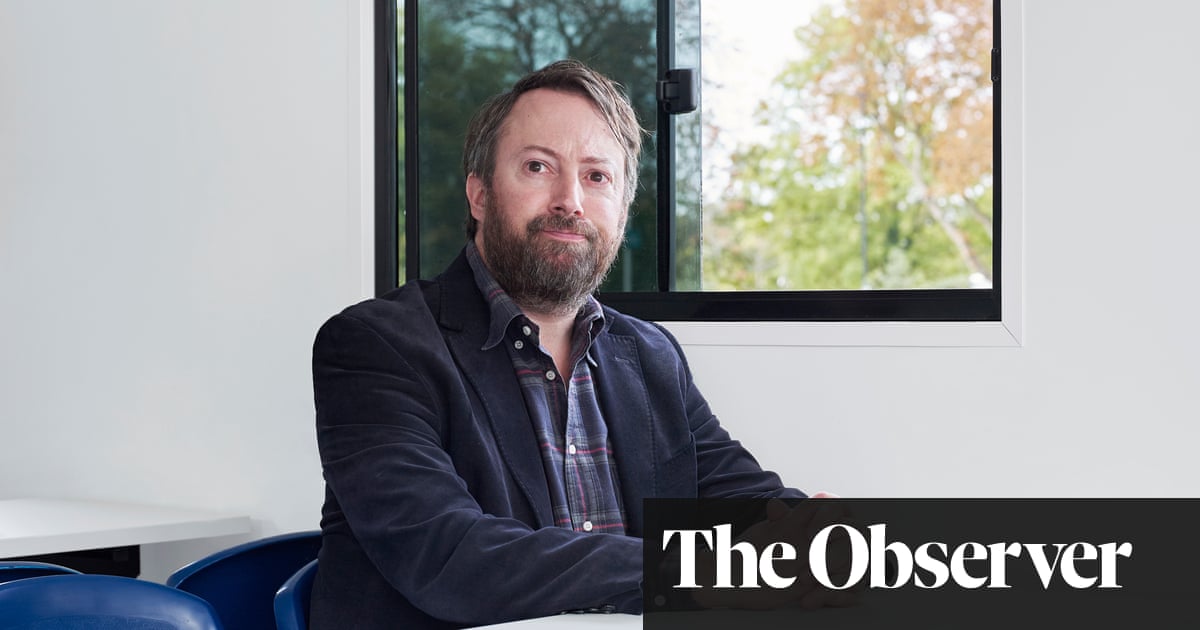 An empty canteen trailer on a sports field in Chiswick is the rather sterile setting for my interview with David Mitchell, the comic actor and Observer columnist. The location couldn't be less atmospheric if we were in outer space, though Mitchell exudes a displaced solidarity that makes me feel almost… at home.
He says that canteens on TV sets used to be housed in refitted double-decker buses, but now they're functional white trailers, the kind of places you'd go to give blood rather than eat lunch. Such small signs of cultural decline are, of course, what Mitchell specialises in denouncing in his signature baroque, mock-rantish fashion.
In his column for this newspaper and in the comic riffs for which he is known on shows such as QIor Have I Got News For You, he is a satirist of crass innovations, a poet of minor irritations. But in Dishonesty Is the Second-Best Policy, a collection of his columns from the past three years, Mitchell has reached a more macro-scale judgment. His ire is aimed not at film-set canteens but at the world at large, or at least the British part of it. In his opinion, he writes, Britain is now a country where things are "generally getting worse".
That's not an exceptional observation. Perhaps the majority of people, exhausted by the Brexit drama, depressed by the quality of our political leaders, think that the country is heading dogs-wards. But I wonder by which means – empirical analysis or personal observation – Mitchell has arrived at this conclusion.
As soon as I ask the question, he acknowledges the possibility that he might be wrong.
"It might be that I'm getting older – and as people get older, I imagine they get more pessimistic. It's part of the mortality psychological coping strategies. It's quite a common thing for people who are properly old to be sort of sick of the world."
Before I can point out that he's only 45, he adds: "I'm a bit young to be finished with the world."
This is true. Mitchell is now the age that his comic persona has always been. Right from the start of his career he seemed, by comparison with his peers and, indeed, his long-term comedy partner Robert Webb (who's actually a couple of years older), like a middle-aged man in his outlook and delivery. His was the pedantic, put-upon conservative with a small "c", frustrated with the superficiality of modern trends, comically thwarted and superbly enraged. It was as if he had skipped the young, free and single years and gone straight to a dyspeptic midlife crisis – albeit an ironic one.
Read more: www.theguardian.com