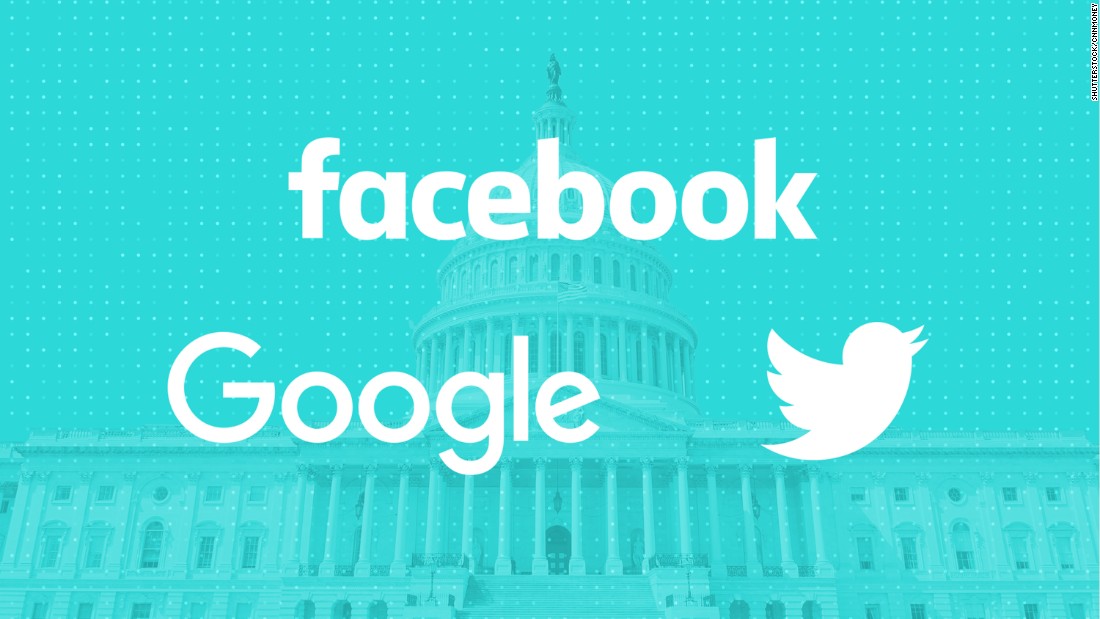 (CNN)On Wednesday, Facebook chief operating officer Sheryl Sandberg and Twitter's chief executive, Jack Dorsey, will testify before the Senate Intelligence Committee about what they're doing to protect the integrity of future elections. Committee Chairman Sen. Richard Burr has said he'll put an empty chair in the hearing room for Google, which refused to send a top executive. (The company offered to send its senior vice president of global affairs, Kent Walker, and senators declined, saying Walker isn't senior enough).
Politics underpin the reason for the Capitol Hill meeting,
but senators have an opportunity here
to advocate for all Americans' privacy. They should use their audience with tech leaders to send a clear message: If they don't start offering Americans more control over how their data is used, lawmakers will mandate that they do so.
Here is the problem: To sign up to use Facebook, Twitter or Gmail, you need to accept the platform's terms and conditions upfront. When you do, the companies are then free to collect data about you and even share it with third parties or use it to target you with ads from third parties. It's part of the deal, and indeed defines their entire business model.
Your only alternative is not to sign up — not to use these sites. This is known as a
"notice and choice" model
of consent. The model isn't fair. While it may have made sense when these companies were first starting up, their extreme popularity has catapulted them into a position of central importance in society. To be an informed citizen, Americans need to use these social networks.
Many of us, for example, find out about job opportunities or developments in our industries, or exchange information about important issues in our communities, using Facebook Groups. Twitter is the primary way that the President of the United States communicates directly with citizens.
And imagine a day without access to a Google search engine: for most of us, it is our portal to whatever we want to learn about the world these days — from how to pay our taxes to where to buy school supplies to when to watch the debate on TV, and on and on.
Social networks having practically carte blanche over what they collect about us, and how they use it isn't reasonable. The senators holding Wednesday's hearing on what can be done to protect future elections have a good reason to be worried: tech companies could conceivably sell the personal data of Americans to foreign governments or other entities, who could use it to target us with messages aimed at influencing American elections.
We should have the right to tell social media companies not to gather or share certain kinds of intimate information, like data on our locations and online searches (such as researching medical diseases, for example).
Of course, Google and social media companies make their money collecting information about users (who, in turn, get to use these services for free), and then using it to target us with ads they sell to advertisers.
So what to do about privacy? Charging people to use their platforms would not be a viable solution because, again, the sites have become so critical that it's important for everyone to be able to access them — regardless of whether they can afford to pay.
Americans should have the right to prevent companies from gathering and sharing data about our most intimate characteristics and choices without being forced to become modern-day luddites and abandon social media entirely. This week, we'll be watching to see if our elected officials stand up to the tech giants and get us the privacy options we need, rather than letting social networks tell us that if we want to use their platforms, we have no choice but to agree to their terms.
Read more: www.cnn.com